Daniel Craig and Rachel Weisz made a rare red carpet appearance together last night in New York.
Skyfall
heartthrob Daniel and Oscar-winning actress wife Rachel held hands as they arrived for the Opportunity Network's 7th annual gala on Monday night (7 April).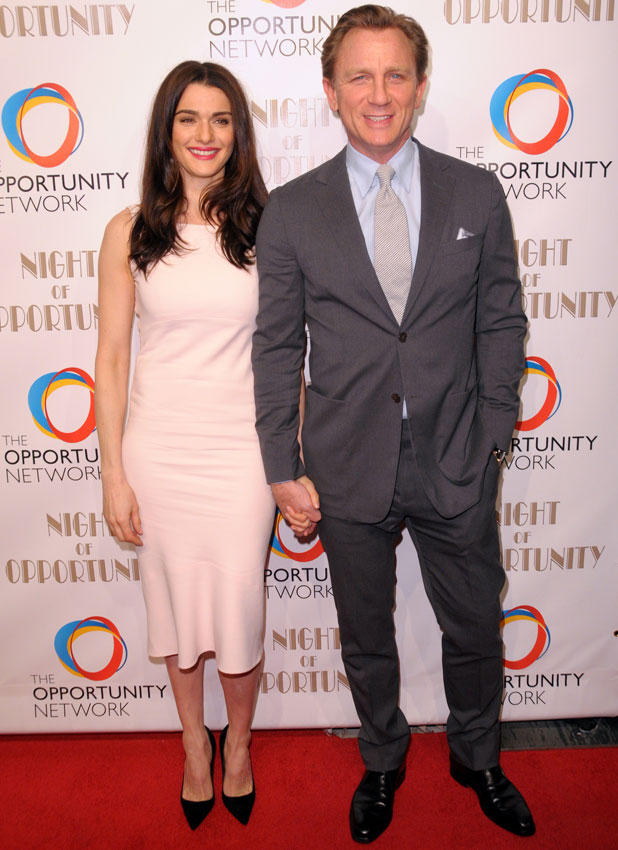 Daniel looked as dapper as always (well, James Bond
does
know how to work a suit), while Rachel was the picture of classic elegance in a simple pale pink dress.
The couple married in a private ceremony in New York in June 2011 and have largely kept their romance away from the spotlight.
Although they've kept their real life marriage shrouded in secrecy, they're not adverse to playing a married couple on film or stage.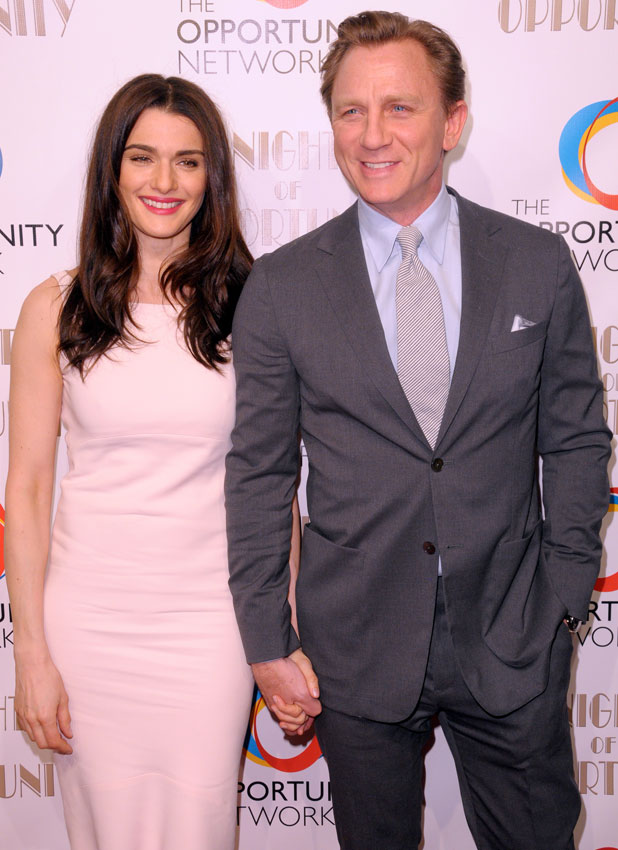 They knew each other way back before they starred together as a married couple in horror movie
Dream House
, where it's believed they fell in love. They later played a married couple once again in Broadway play
Betrayal
.
Speaking to
Vulture
magazine last year, Daniel said: "We're separate entities professionally, and we're happy to stay separate entities, and we're not a professional couple. We just don't want to be seen in that way: a couple. Because our relationship is nobody's business but ours. We're going on stage together, and we know we're exposing ourselves, but we're professionally exposing ourselves, which is what we do. What we do as actors."
He added: "Marriage is hard. Everybody has to work at it. And to have it exposed publicly doesn't do it any favours. Personally I'm not interested in other people's relationships."
The New York City-based nonprofit Opportunity Network helps lower income high school and college students find resources to access college and career success.
It was announced last year that Daniel and Rachel had made a multiyear charitable gift to the association allowing it to expand its programmes and reach more students.
Daniel said: "Some of the brightest, most motivated young people are living in New York City neighbourhoods where college seems further away than a foreign country. We want to help give them a passport to a better life."
Opportunity Network works with students for a period of six years, from high school through to their college graduation, providing services like introducing them to careers, paid internships, training and other workplace skills.
Got an iPad or iPhone? Reveal Mag is specially designed to fit!