Lily Allen has shared a rather... ahem... revealing picture of herself behind the scenes in her dressing room.
The 'Hard Out There' singer, 28, posted a picture of herself semi-naked with just her long hair and a lap top to protect her modesty!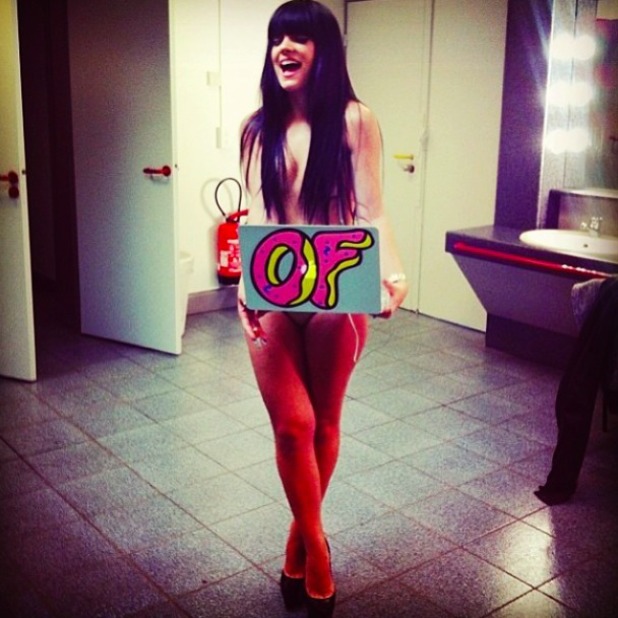 Topless and wearing just a pair of knickers and a pair of high heels, Lily seems to be signing while looking at the computer screen.
Alongside the saucy picture, Lily wrote the caption: "Warming up in my pants, luckily @panosphair [hair stylist Panos Papandrianos] is there to document these dressing room moments."
With Lily no stranger to controversy, it's no surprise that the picture provoked a debate amongst her followers. Some defended her right to be naked, while others begged her to cover up!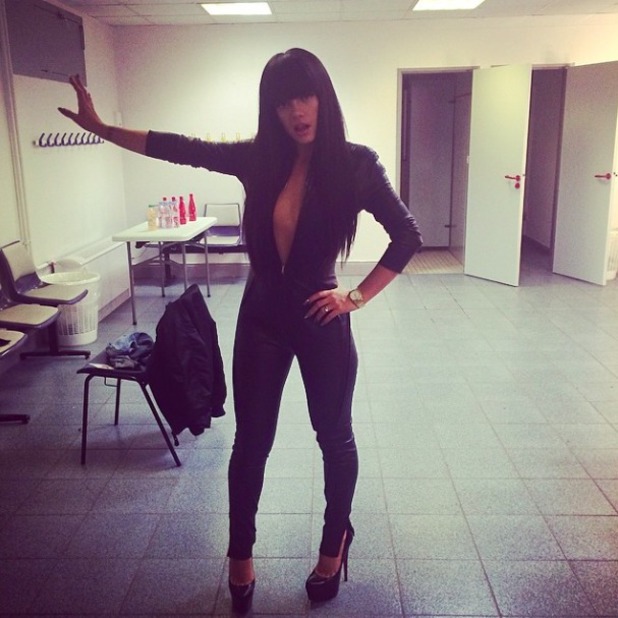 Lily also shared a clothed picture - but it was hardly any less provocative.
In it, the Londoner is wearing a smokin' hot leather body suit with a cleavage-flashing low-cut top.
And it's no wonder the star is flaunting her petite frame... She's lost all her post-baby weight after having daughters Ethel, two, and Marnie, one.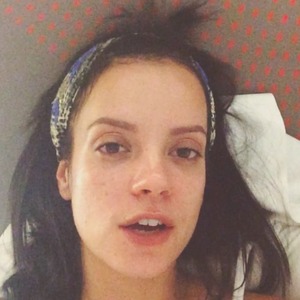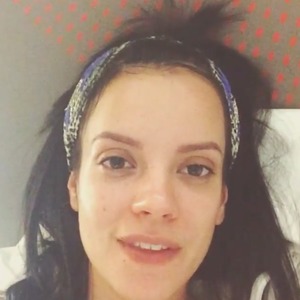 However, Lily also proved she is not vain when she posted a bare-faced video message from her "lonely hotel room", documenting her takeaway dinner and foreign TV.
She is currently promoting and touring her new album,
Sheezus
.
What do you think of Lily Allen's topless selfie? Tell us below!
Watch the official video to
Lily Allen
's single 'Air Balloon':