Aisleyne Horgan Wallace wins the award for being the most drunk celebrity ever on a night out!
Former
Big Brother
star Aisleyne was out in London last night and, as these pictures show, she had rather a skinful to say the least...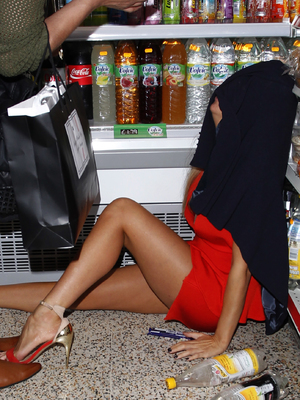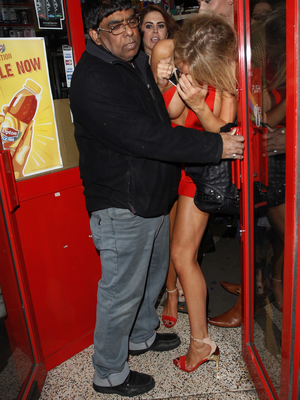 Not only did the reality star flash her nipples, she also forgot to wear knickers, fell over in the street and was thrown out of a corner shop.
Woah, steady girl!
Aisleyne had ventured out with pals to attend the Playboy Cosmetics launch at the Playboy Club in the exclusive Mayfair district of the capital.
Wearing a short bright red frock, it didn't however take long for her to forget that she wasn't wearing any pants - but you'll be glad to know we haven't included
that
picture.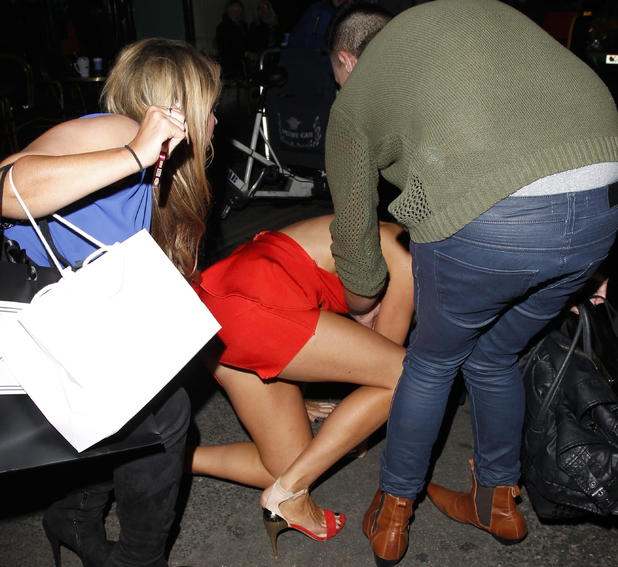 At one point, Aisleyne was even spotted slumped in the aisles of a shop - with a jacket over her head.
She was obviously confused about which area of her body she needed to cover up.
Anyone else would have a monster hangover today, but Aisleyne appeared bright-eyed and bushy-tailed as she laughed off her mega night out on Twitter.
"Don't forget ya knickers," she tweeted. Cryptically, the star also told her followers: "After what I've learnt tonight there is someone in #TOWIE who I absolutely have ZERO respect for, let's hope karma will expose her fakes ass."
Ooh, that sounds rather juicy!