Dane Bowers was left looking seriously red-faced after a male strip-o-gram surprised him during Big Reunion rehearsals!
Dane was busy practicing in front of the mic when the man, who was dressed as a policeman, waltzed in and said: "Mr Bowers, I hear you've been a naughty boy..."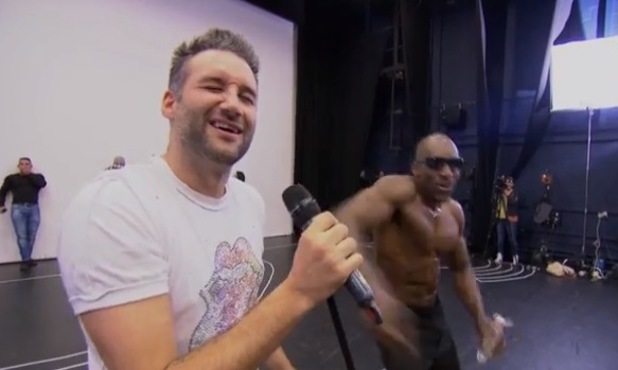 While Dane's Another Level hit 'Freak Me' played in the studio, the saucy stripper began undressing and flexing his pecs in time to the beat.
At one point, he even produced a bottle of baby oil and squirted it over his toned torso - before grabbing Dane's hand and making him rub it in. Ew!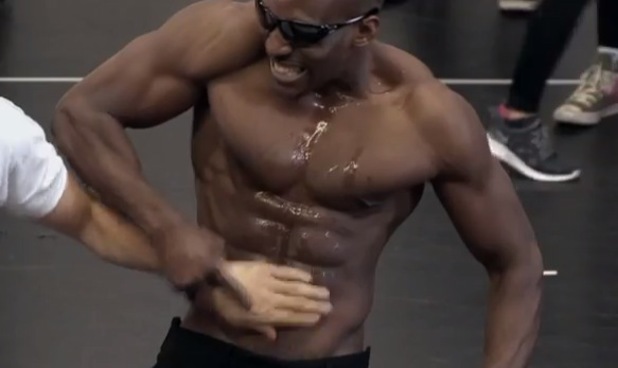 Dane looked suitably embarrassed, especially as his fellow 5th Story and
Big Reunion
stars were looking on.
Many of the Girl Thing ladies appeared to be seriously cringing, however it's Kenzie's face that made us laugh the most!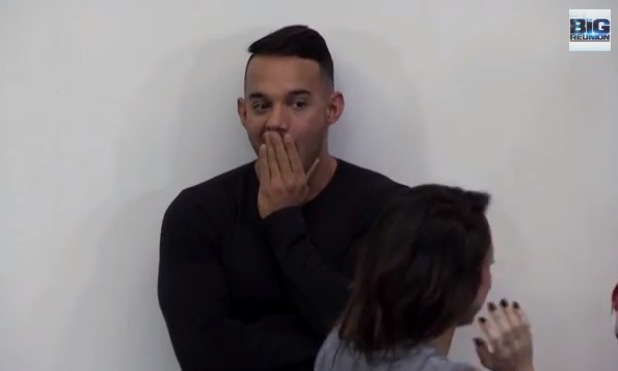 The video ends with the 'policeman' gathering up his clothes and walking out...while Dane leaves the stage in the opposite direction, rubbing the oil off his hands.
LOL!
Watch the video here: