Ritchie Neville is so excited to become a dad for the first time with partner Natasha Hamilton, that he's stocking up on baby books!
Atomic Kitten star
Natasha and 5ive's Ritchie announced this month that they were expecting a baby
.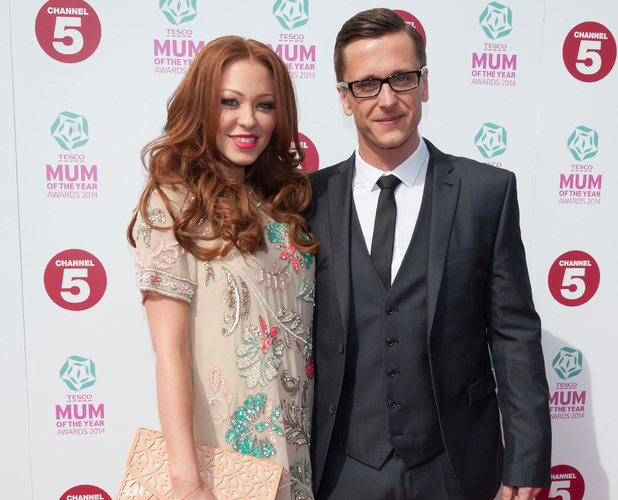 The couple bonded after working on the
Big Reunion
during the summer and Natasha, 31, tells us that discovering she was pregnant was a 'very happy surprise.'
"Ritchie is absolutely chuffed to bits, he's going to be an amazing dad," Natasha, who is three months pregnant, tells us.
They are obviously smitten and, as well as looking forward to having his first child, Ritchie, 34, has grown close to Natasha's three sons – Josh, 11, from her relationship with nightclub owner Fran Cosgrave; Harry, nine whose dad is dancer Gavin Hatcher; and Alfie, three, from her marriage to businessman Riad Erraji.
"He's great with the boys anyway and he wants to know everything about pregnancy. He's got the biggest pile of pregnancy books!" she laughs.
"He's been asking me loads of questions, and I've been making him watch One Born Every Minute so he's ready for it. He just cannot wait."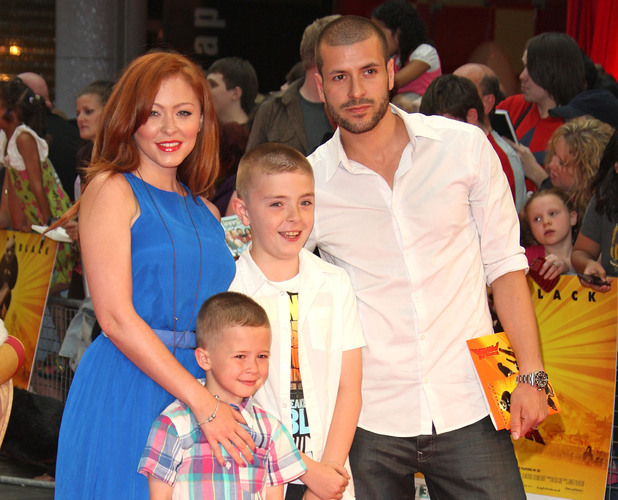 Naturally, the pair are 'over the moon' but, when they announced their news, some critics were quick to point out that Natasha was about to have her fourth child with a fourth partner.
But the Atomic Kitten star, who is due in September, has defiantly shrugged off any negativity and insists that everyone close to them share their excitement.
"Everyone's been really nice, we've had tonnes of messages. It's nice that everyone's happy for us," she says.
"We've had a few tweets off the Liberty X girls, the 5ive boys already knew as did the rest of Atomic Kitten – and they're absolutely ecstatic.
"The baby is going to be a lovely addition to our family.
"The 5ive boys have been giving Ritchie lots of advice because Scott [Conlon] and Sean [Robinson] had babies last year, so he's got a few friends to turn to for advice.
"This baby will have lots of aunties and uncles."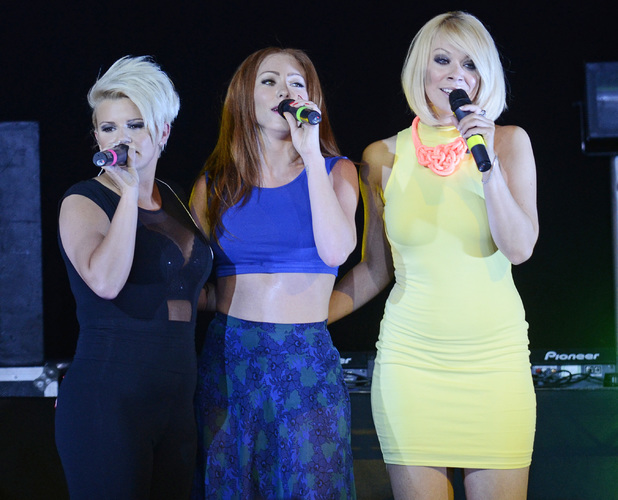 Reiterating their families delight, Natasha, who is touring with Atomic Kitten in November, two months after the baby is due, says: "I think the boys would like a sister. I think it might calm the house down a bit, too.
"But imagine having three protective big brothers… she wouldn't be able to move!
"They're already asking how long have they've got to wait. They're getting impatient already."
So will there be any wedding bells in the near future?
"Well, you'd have to ask Ritchie about that!" laughs Natasha.
Atomic Kitten are taking part in Another Time, Another Place tour, which will start on 14 November in Cardiff, and culminates in Birmingham on 23 November. Tickets are on sale 11 April.
Celebrities who have announced pregnancies in 2014 in pictures:
Copyright: WENN Lexie Appleby/Future Image/Bridow/Instagram