Sarah Jessica Parker didn't hold back yesterday when she read an allegedly offensive tweet posted about her children.
The
Sex and the City
star lashed out at the Twitter user in a series of angry messages that stunned fans, not used to seeing the actress so mad.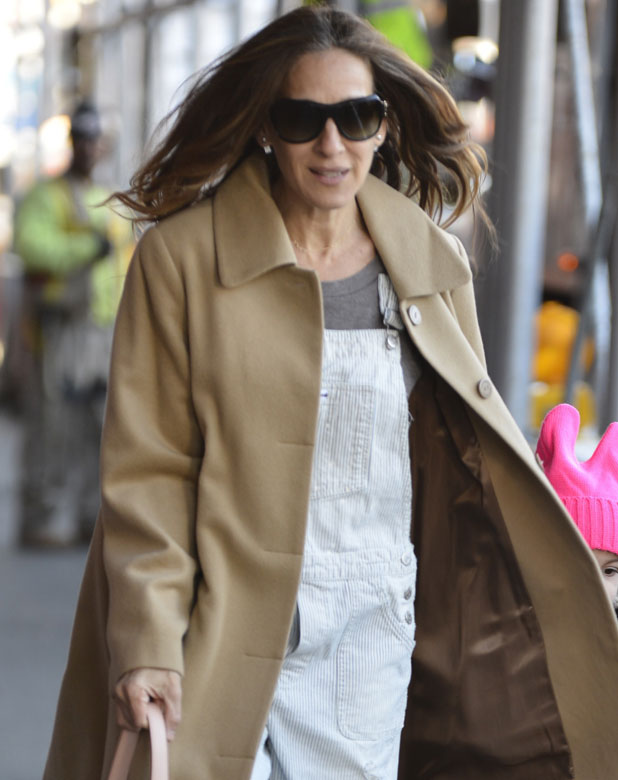 Sarah tweeted at the user: "Your anonymity doesn't diminish your outrageous and vulgar tweet. And your deletion only reveals your cowardice.
"I'm certain there isn't a woman on this planet who would support your specific kind of cruelty. No apology, no explanation. You should be ashamed. I hope more people join me in voicing their objection to and holding accountable uninformed and unkind women like yourself who find pleasure and delight in attacking other women."
Sarah's messages caught the attention of her fans, who immediately leapt to the star's defence – even though the original allegedly offensive tweet had been deleted and no one was quite sure what had actually been said.
When one fan tweeted that she was on Team SJP even if she didn't know why, the actress, 49, replied: "She knows what she said. When I responded? She had the opportunity to be a civilised human being and perhaps apologise instead she deleted and ran for cover."
SJP added: "Suffice to say, it was disgusting."
She then told another user: "Don't lose ANY sleep. The odds of an apology are slim. And past meaningful. Your and others support trumps."
After her Twitter outburst, the actress went back to chatting with fans online, wishing one luck on a big presentation, and another on the arrival of her new baby.
Before logging off for the night, however, the popular star added: "Before I go to sleep I want to thank everyone for coming to my defence today. I didnt relish the opportunity to publicly reprimand. But the words tossed so casually about my children and their provenance I could not abide. Nor are they true. The golden rule."
Sarah and actor husband Matthew Broderick are parents to son James, 11, and twin daughters Marion and Tabitha, four.
The tweeter accused of posting the allegedly offensive message has not responded.
Got an iPad or iPhone? Reveal Mag is specially designed to fit!