Miley Cyrus and Avril Lavigne went head-to-head in a play fight to decide who is the most famous star in Canada.
We Can't Stop singer
Miley can be seen yanking on Avril's hair as the pair get physical in a row over their celebrity status.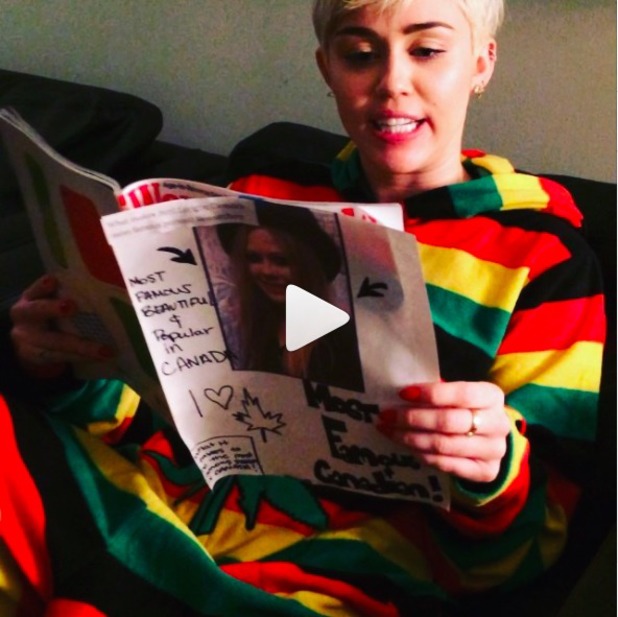 Miley posted the hilarious video on her Instagram page, alongside the caption: "F**k dat Canadian bitch @avrillagne."
In the clip, Miley, 21, is wearing a marijuana themed onsie, flicking through a magazine with a mock cover showing a photo of Canadian-born Avril and "Most famous and popular in Canada" written across it.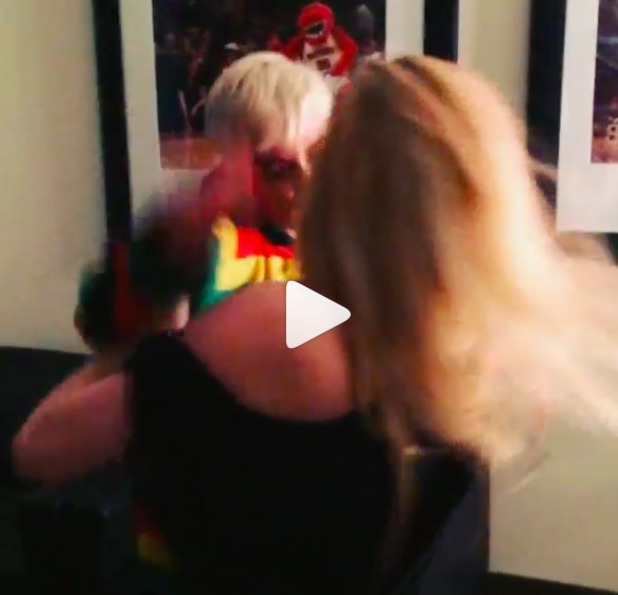 Avril, 29, then walks into the room and gets into an argument about how SHE is better known in Canada.
Miley can then be seen grabbing Avril's hair and swearing as their fight turns physical.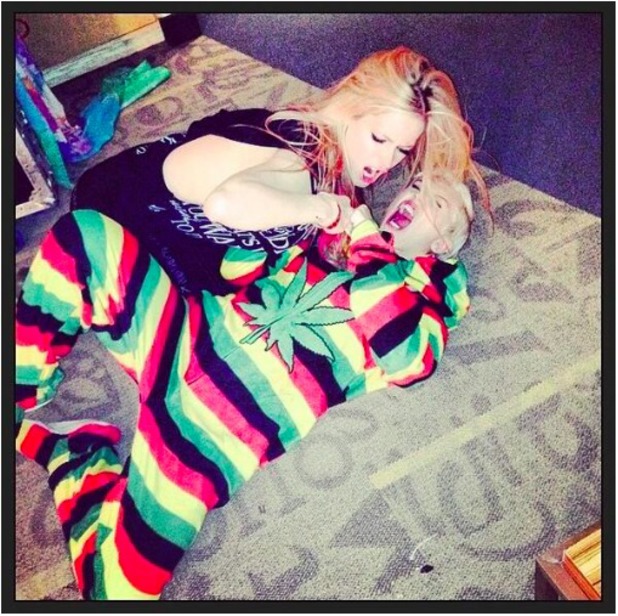 After posting the video, Avril also uploaded a photo of their play fight.
But she then quickly added another one of them hugging and pouting for the camera, writing: "April fools!"