Chloe Sims has said TOWIE co-star Lauren Pope shouldn't have walked out during their conversation about Mario Falcone yesterday.
Viewers of the Essex-based reality show have seen
Lauren upset in recent episodes after she discovered Chloe and Mario had been dating
in secret for around a month before calling it off.
Lauren had previously drunkenly kissed Mario on a night out in Las Vegas, but appeared more annoyed that she'd been left out the loop.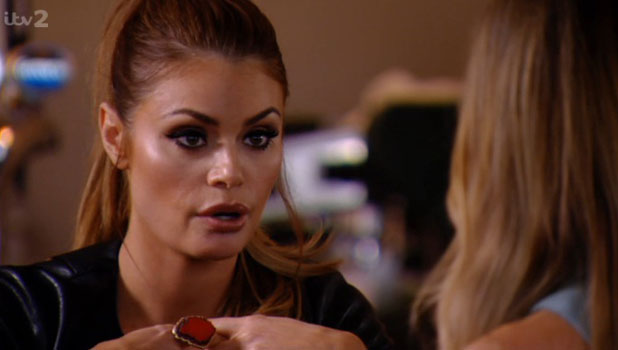 Lauren met Chloe for a coffee on last night's episode but got up and walked out after their discussion dissolved into a bit of an argument. Chloe had explained she and Mario hadn't told anybody as they'd wanted to let her brother Charlie Sims - Mario's best friend - know first. But Lauren wasn't happy.
Chatting to the
TOWIE official website
, Chloe said: "I think Lauren shouldn't have got up and walked out like that. After being friends for so long she could have at least had enough respect to finish the conversation, especially as she wanted this conversation.
"I didn't see the massive problem and I didn't realise how angry she was about the situation or why she's angry. We all know she had a kiss with Mario... I shared a room with her, I think I'd know if she had more than drunken feelings."
Chloe added: "For her to have the hump... yes, she had a drunken kiss with him. I have feelings for him. It's not like it was the other day. There was been a big gap. I didn't want to upset her."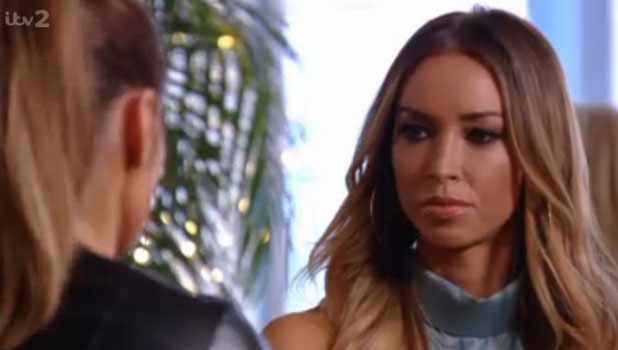 During their coffee meeting, Chloe had suggested Lauren was escalating the situation in her head and making a big deal out of something that wasn't a big deal, but Lauren countered by saying that attitude from Chloe made her worry about their friendship.
"If you can't be happy for me then we don't have a friendship," replied Chloe.
While the episode aired, Chloe also took to Twitter to reiterate that she'd never intentionally hurt Lauren - and suggest maybe there's more to the whole situation than meets the eye.
Chloe tweeted: "Hmm if I thought for 1 second it was more than a drunken kiss I would never have gone there #moretothestory #sympathyturnout."
Interesting... the next episode of
TOWIE
airs Wednesday night so we'll find out more then.
Got an iPad or iPhone? Reveal Mag is specially designed to fit!