Danielle Lloyd has shown off her amazing abs - more like those of an athlete than a mum of three!
The model and reality TV star, 30, is currently on holiday in Dubai and chose to share some holiday snaps which have made us all just a little bit green with envy!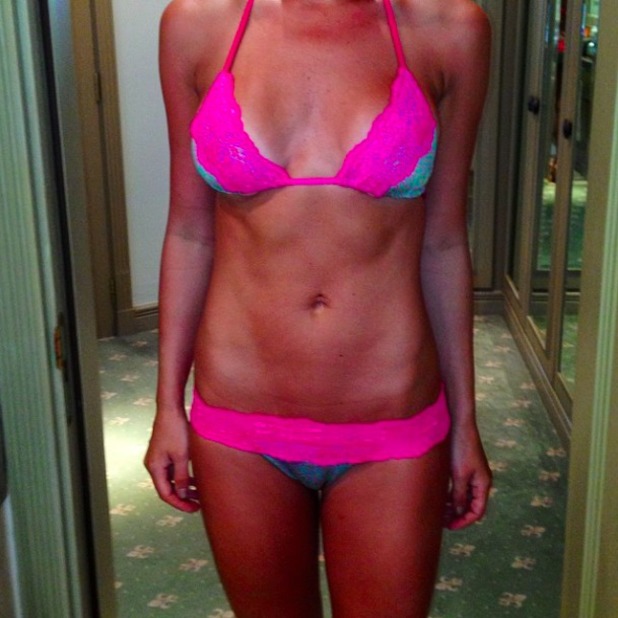 Alongside a picture of her toned abs which she posted on Friday (28 March), Danielle wrote the message: "Love my new bikini from @annalous ready for the beach #nofilter #nohead."
The pretty bikini - which looks quite a lot like sexy lingeree instead of swimwear - showed off Danielle's body which she's worked damn hard to get after having three babies.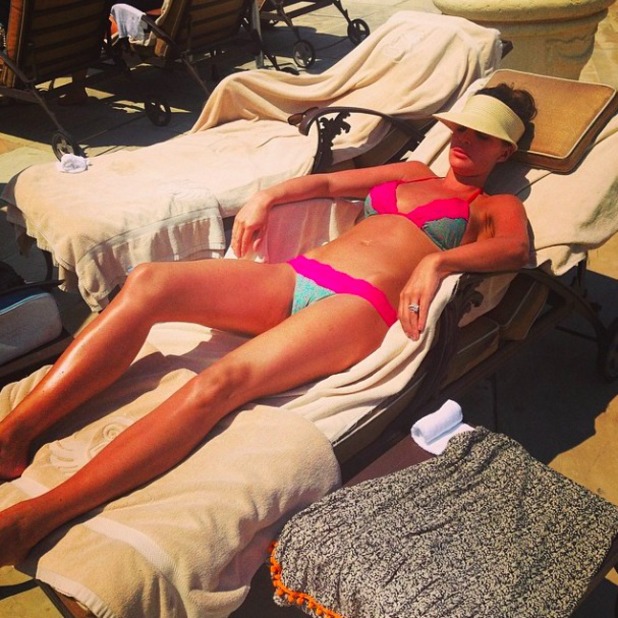 Unsurprisingly, her fans took to Twitter to praise
Splash!
star Danielle on her awesome bod, with one saying: "OMG with 3 boys your bod is amazing! Xx."
We couldn't agree more!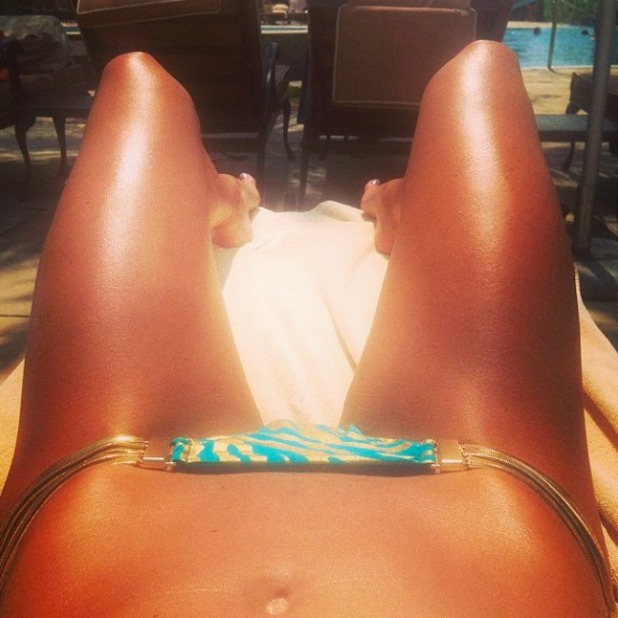 The day before, Danielle shared a picture of her legs as she lay sunbathing again in another tiny bikini.
She is currently on a Mother's Day treat with her own mum, leaving husband Jamie O'Hara and their sons Archie, Harry and George at home.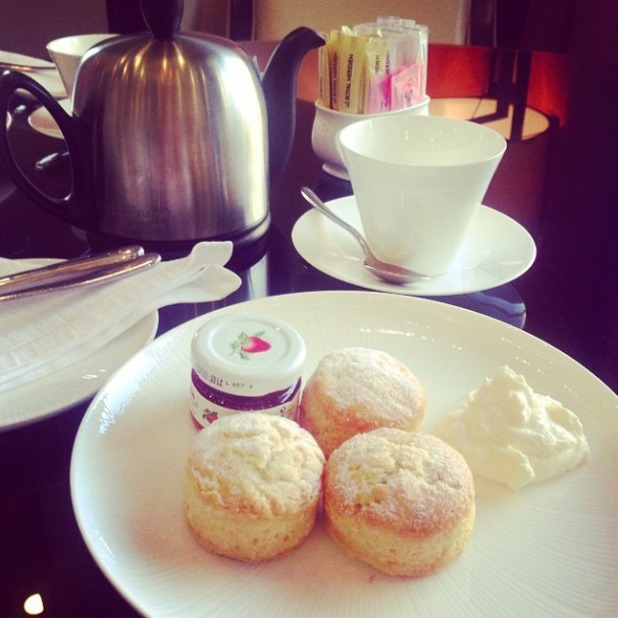 And we're pleased to see the footballer's wife isn't depriving herself of treats in order to maintain her fabulous figure.
She shared a scrumptious-looking picture of an afternoon tea shared by herself and her mum. Yum!
What do you think of Danielle's bikini body? Tell us below!