TOWIE star Chloe Sims has explained why she and Mario Falcone kept their brief relationship a secret, even from their closest friends.
Viewers of the Essex show were surprised to see pictures of
Chloe and Mario kissing on a London street
earlier this month, as no one had any clue the pair might be anything more than friends.
Especially surprised, however, was Chloe's brother Charlie Sims, who also happens to be Mario's best friend (eek!) and Lauren Pope, Chloe's best friend who once shared a kiss with Mario.
What a tangled web.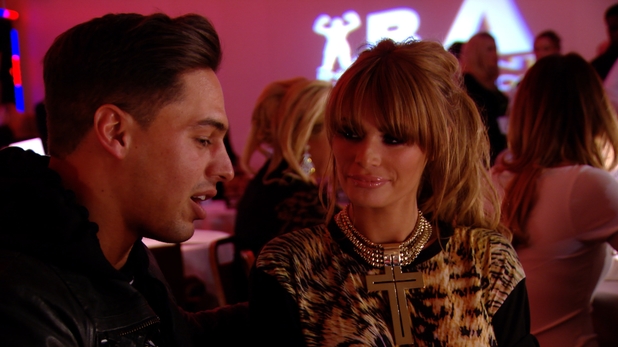 But while Charlie seemed pretty okay with it, provided Chloe didn't get hurt, poor
Lauren ended up in tears on last night's episode, partly because she'd kissed Mario in the past,
but more because she felt left out of the loop.
Chloe explained the reasons behind her secrecy to the
TOWIE official website
, saying it was because neither she nor Mario really knew where it was going.
"As time went on, we weren't really sure what was going on between me and him. What would we tell everyone anyway? One minute we're on a date, the next not speaking. It was so here and there that there wasn't much to really tell until my feelings maybe overtook me a little bit, and then he did the gesture with [kissing me on the street] and now it's out in the open."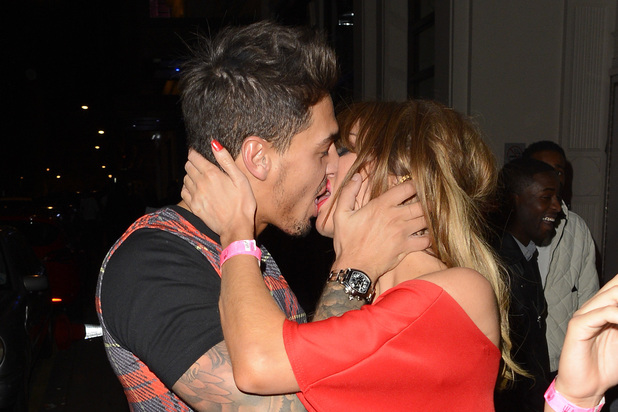 Chloe added that Mario was more for keeping it a secret than she was, because he didn't want to harm his friendship with Charlie.
"Charlie's my brother and I'm quite an open person," she said. "I don't keep secrets unless it's someone else's secret. I'm quite an open book and I'd rather say it and get it over and done with, but for Mario it was more of an issue. He was really worried how it would affect him and Charlie, which was understandable."
However, it appears that won't be an issue any more as viewers on last night's episode saw
Mario and Chloe ending their brief affair
after Mario said he just had too much to lose if it went wrong.
Mario said: "When you start dating someone...there's so much to lose. If it goes wrong, I'd lose you as a friend, I'd lose Charlie as my brother. You know me, I'm a p***k sometimes."
Chloe responded by saying she understood and she hoped her feelings for Mario would die down soon.
TOWIE
airs Wednesdays and Sundays on ITV2.
Got an iPad or iPhone? Reveal Mag is specially designed to fit!