Pregnant Kimberley Walsh has embraced her broken wrist with a new sparkly cast!
Girls Aloud singer
Kimberley broke her wrist on the weekend
after slipping over and spent most of Sunday evening in hospital.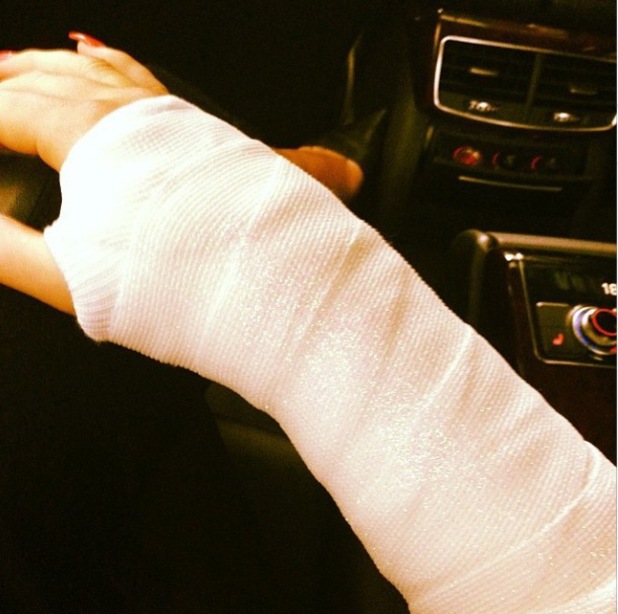 However,
after heading out in a big white sling last night, Kimberley
has now been treated to a new cast - and it's glittery!
Having a broken arm isn't pleasant at the best of times, not to mention when pregnant, but at least Kimberley's new accessory is as pretty as it can be.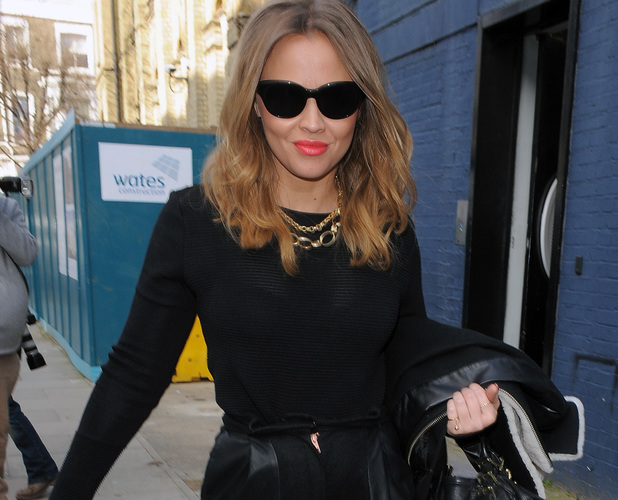 Sharing a photograph on Twitter, Kimberley told her followers: "Check out my snazzy new cast! #glitter #workingthecast."
We've got to give Kimbers some credit - a shimmery cast
and
a perfect manicure. She really does know how to work it!
Singer
Kimberley and her long-term boyfriend Justin Scott announced that they are expecting their first child together
last month.
Check out the messages of congrats they received from their showbiz pals below!
Copyright: WENN