TOWIE stars Ricky Rayment and Elliott Wright had an almighty row on last night's episode, once again arguing over Ricky's relationship with Elliott's cousin Jessica Wright.
We needed to turn the volume on our TV down a bit when the sparks started to fly at what should have been a quiet drink between the Rayment and Wright families.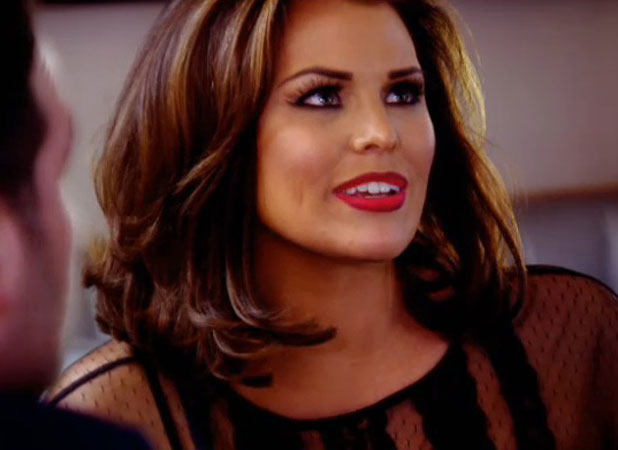 Everybody knows by now that
Elliott isn't a fan of Ricky and Jess' romance
as he feels Ricky isn't mature enough for Jessica. Indeed, the Wright family as a whole have been wary of whether or not the couple have a future, pointing out things like their age difference and the fact Jess is moving into her own flat.
On last night's episode, we saw Elliott branding Ricky a "disrespectful little pr**k" during a private chat with the Wrights, so you knew it wasn't going to be smooth sailing when he met up with Ricky later on.
Elliott told Ricky and Ricky's parents that he just wanted Jessica to be happy and 95% of what he'd been saying in recent days was because of that. Ricky, however, said the other 5% had clearly been directed at him and it was "disheartening" to hear he wasn't good enough to be a Wright.
Awkward.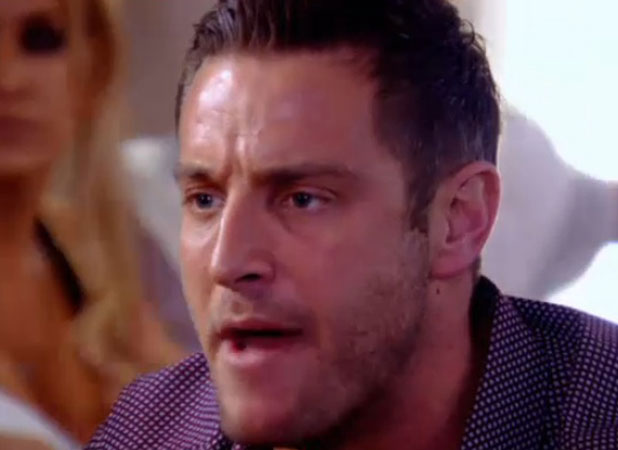 Elliott then flatly said he doesn't think Ricky is old enough for Jess, suggesting there was a "lack of maturity" evident when
Ricky ranted about Elliott
the previous week.
Ricky responded by saying he was retailiating in the same mature way Elliott had approached everything, concluding: "We're just as mature as each other."
Then, it all got very heated. Elliott tried to say he was using his own experience of being divorced to guide Jess, while Ricky shouted that if Jessica wanted help and advice she'd ask for it. He said not every argument was started by him and that, yes, they'd bicker, as no couple is perfect.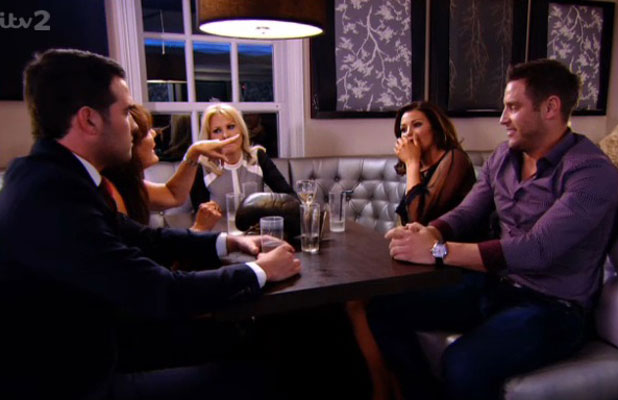 Ricky accused Elliott of patronising him at which point Elliott's (very loud) sister Leah jumped in to defend Elliott, Jessica was sitting there trying to tell Elliott it wasn't personal, and Ricky's mum Jan was speaking up (loudly) to defend her son.
It all got very screamy but luckily not violent as James 'Arg' Argent stepped in to whisk Elliott away. He was followed by the rest of the Wright clan, including Jess' mum Carol, who screamed at everyone they needed to grow up.
Ricky, Jess and Ricky's parents were left sitting alone at the table.
What a night!
But while it was certainly volatile on the night, it seems there are no hard feelings on Jess' part anyway, as she tweeted after the episode aired that she loved Ricky, Elliott, her parents and Ricky's parents.
Ricky, meanwhile, retweeted Jess' comment, suggesting he too was over the fight.
Elliott hasn't directly referenced the argument, although last week he had told fans: "Well just wanna say I love my family an get involved when I hear an see them upset... If I didn't see that happen I wouldn't butt in! End of (sic)."
Got an iPad or iPhone? Reveal Mag is specially designed to fit! Find out more here