Lily Allen braved the cold when she showed off her tiny waist in a cute crop top while out and about in New York.
The 'Hard Out There' singer, 28, wore a pink long-sleeved crop top which flaunted her newly-slimmed down waist and her perky boobs. We're guessing she was braless and it was a bit nippy out there (pardon the pun) from the looks of it!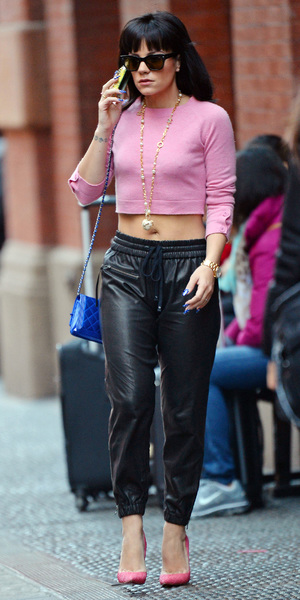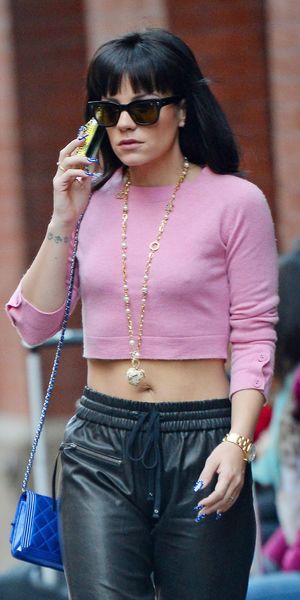 Lily teamed the top with black leather joggers, pink stilettos and an electric blue handbag that perfectly matched her nail colour - very slick!
Although she hid her eyes behind her trademark black Ray-bans and looked deep in concentration on her mobile phone, the petite singer was unmistakable as she strolled down a NY street.
Earlier this week, Lily flew to New York with her two daughters Ethel and Marnie and is thought to be filming a new music video there.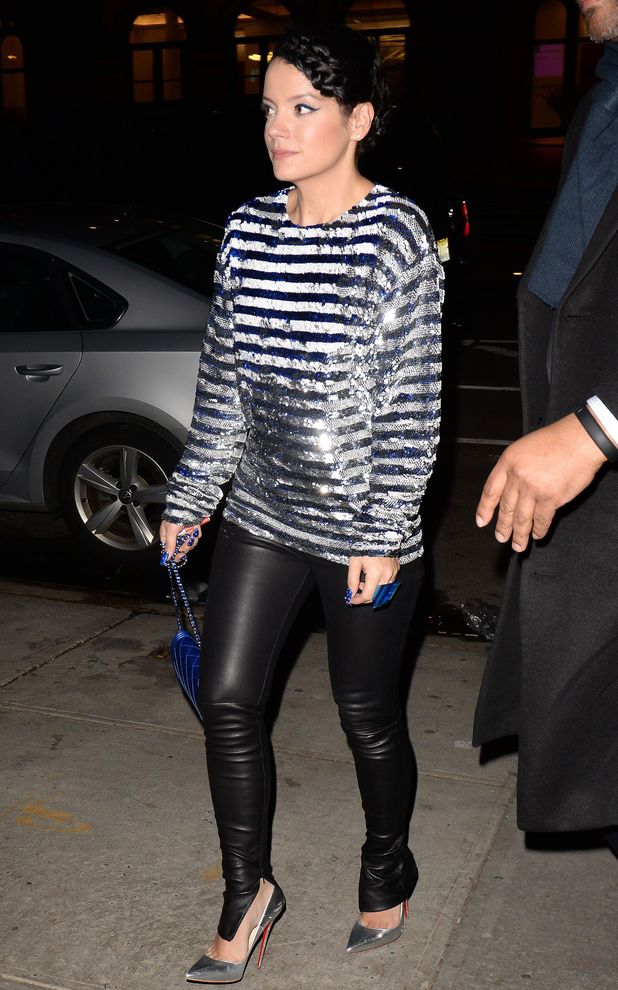 She also rocked another pair of leather trousers the same evening, this time super-tight and matched with a silver sequin glittered top and silver heels.
The daughter of actor Keith Allen, Lily has lost all of her baby weight since having Marnie in January 2013 - and then some!
TV rent-a-gob Katie Hopkins recently said about Lily: "She removed herself from the spotlight because she wanted to be a mother and that largely involved gaining two stone and looking pretty hideous."
We think Lily is having the last laugh, though, don't you?
Do you like Lily's style? Tell us what you think below!
Watch the video for
Lily Allen
's single 'Hard Out There':