For model and fashion designer Sophie Anderton and her mum, Sue Deacon, Mother's Day is a particularly poignant celebration.
The millions she squandered on her drugs battles, the abusive relationships and the self-destruction are now firmly behind her and Sophie, 36, has plenty to thank her mum for.
Yet while Sophie has a bright future ahead, she confesses the guilt of everything she subjected her mother to still haunts her.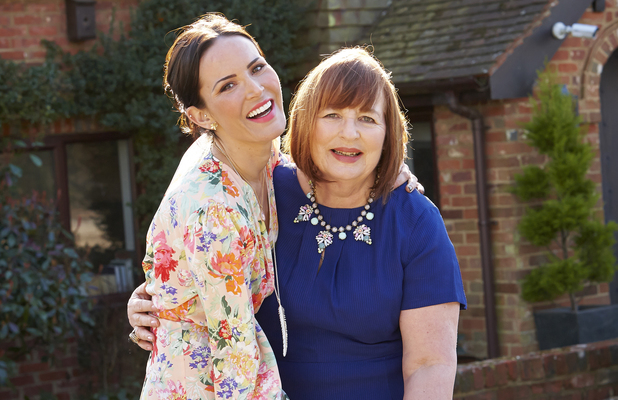 "I feel immense guilt and possibly always will do because I put my mum through a hell of a lot," she says. "I am very tough on myself as a whole and possibly I need to lighten up a little bit, but it does deeply affect me that I've caused so much pain and worry in her life.
"Hopefully that will ease with time. It's been five years and it still hasn't, but I know how immensely proud she is of me."
Spotted by a talent scout at the
Clothes Show Live
at the age of 14, Sophie's rise to supermodel status was stratospheric. Almost overnight she was in hot demand around the world and at 16 she moved out of her home in Bristol and moved to London to pursue her career.
Perhaps it was this early independence that lead to her troubles, speculated the critics. And in a moment of anger years later Sophie, too, blamed her parents for allowing her to leave. But she relents that it was hugely unfair to heap responsibility for her troubles on their shoulders.
"There was nothing they could do to stop it because I was going to do what I wanted. So instead they decided to give me their blessing so that they didn't ostracize me. I was really headstrong and I had no fear, I don't think I ever really experienced fear until I was about 24/25 and that was in a horrible relationship."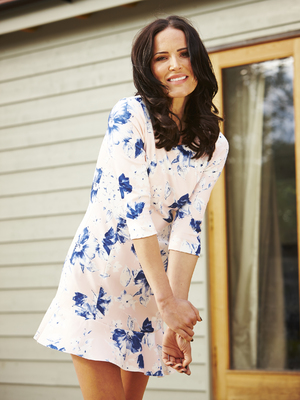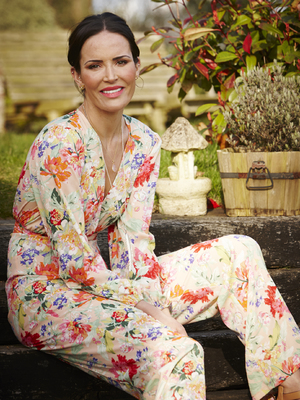 She admits: "I didn't really care about myself, so how could you care about other people? It was an incredibly selfish and self-centered way of living. First and foremost I hurt myself and that in turn unfortunately hurt the people closest to me.
"I never intentionally meant to but I was so full of anger. If anyone ever brought me up on things I just cut them out because I didn't want to hear it at the time. When I look back I just can't believe I treated my parents and the people I love the way I did."
Now, alongside her modelling, Sophie is throwing her energy into fashion designing and it's those nagging feelings of guilt that have made her even more determined to succeed.
"Mum worries that I don't eat enough sometimes and when I'm working, especially when I'm designing, I don't eat properly probably for a couple of days. Purely because I'm a workaholic and when I start on something it has to be perfect.
"She does tell me to back off and not be so hard on myself, but I think that probably comes from, you know, I still always feel like I'm proving something.
"For so many years I let down work colleagues, I let down agents and there are probably some people who will never work with me again because I was such a bloody liability.
"I hate being even five minutes late now and I am really tough on myself, because I want to be the best I possibly can be. I prefer to be like that than be like what I call the 'previous life'."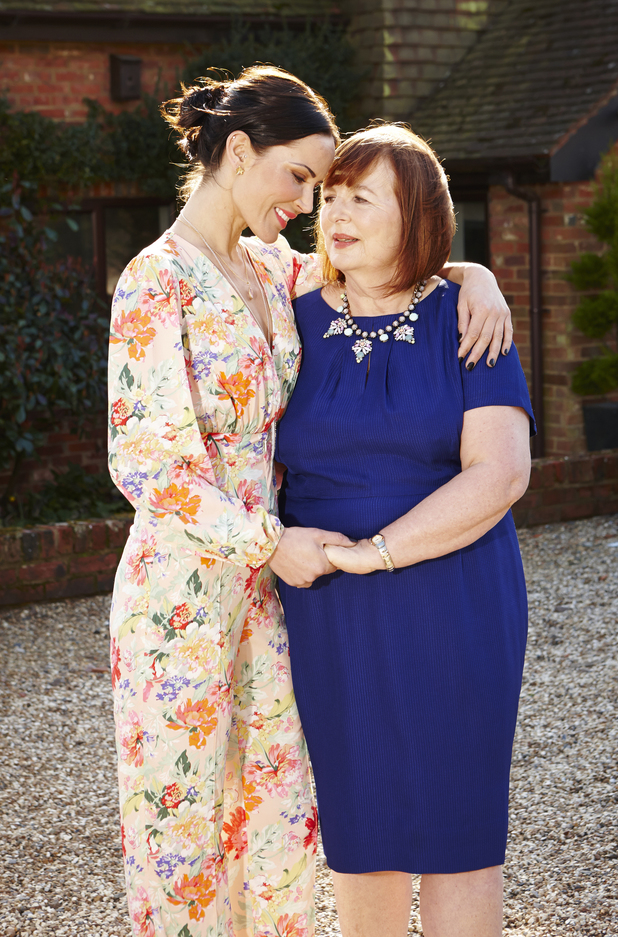 Now Sophie and Sue's relationship has come full circle. While Sue was once an emotional crutch for Sophie, since her stepdad John was diagnosed with Parkinson's Disease, Sophie has been an unwavering support for her mum.
"I'm there for my mum, which I'd never thought would be possible. I was a self-centered cow in my twenties!" she says.
"I feel so grown up finally… it took me until I was in my thirties! To be honest I couldn't see a good future for about a decade, but I'm settled now and my future is incredibly bright."
Make no mistake, facing her demons and rebuilding her life has been a difficult journey, as any reformed addict will tell you, and Sophie admits: "There were times when it didn't matter what I did, I felt like hitting my head against a brick wall.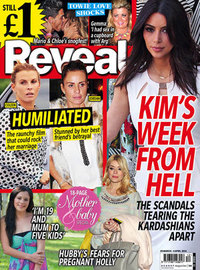 But Sophie is one tough woman and her determination has paid off.
"Those doors which were closed have all opened now and more are still opening.
"The first part of my thirties was the most amazing journey and the second half of my thirties has been the most incredible time. I finally discovered who I was truly meant to be and that isn't the girl who was flashed across the tabloids all through my twenties, with this drama or that drama.
"Now I'm definitely the happiest I've ever been in my entire life, with my family and friends. My life has changed so much and I couldn't have got through any of this without my mum. I'm very, very lucky."
For more from our exclusive Mother's Day interview with Sophie and her mum, Sue Deacon, check out Reveal magazine - out now!
Got an iPad or iPhone? Reveal Mag is specially designed to fit! Find out more here