Kian Egan and his wife Jodi Albert stole our hearts when we watched them reunite on ITV's I'm a Celebrity... Get Me Out of Here – they were so obviously crazy in love!
The former Westlife singer and
Hollyoaks
actress – who have a two-year-old son, Koa, together - are one of our favourite showbiz couples, so we relished the chance to meet them for a chat.
Kian, 33, has just released a new album,
Home
, and Jodi, 30, sings a duet with him on one of the tracks.
Here, the smitten pair talk date nights, lasting love, music and how it feels to work together.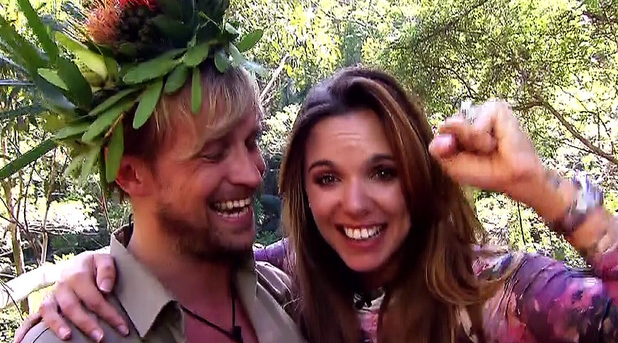 What can people expect from your first solo album?
Kian: I don't think it's a million miles away from what we did in Westlife. It still has big emotional power ballads, but I've gone down the rockier route with lots of guitar. It's kind of Bryan Adams meets Bon Jovi.
Jodi: It's kind of just you isn't it babe, your taste.
Kian: Yeah it's very much my taste.
Will you enjoy performing it live?
Kian: Yeah absolutely. I just need to get my head around it and get into the flow!
How does it feel being solo now? Do you miss the boys or are you enjoying being out there on your own?
Kian: It's definitely different.
Jodi: That's why he keeps dragging me along everywhere!
Kian: It is lonely, I have to say. Normally I'd have the boys in the back of the car with me when I'm travelling on the motorways and doing radio tours - and we'd be chatting, bantering and having a bit of a laugh. Now I just find myself sitting on my own going hmmmm.
Is it nice to travel together as a couple?
Jodi: It's always nice to work together because we get to hang out and have lunch and dinner together. It's nice travelling with someone because it is lonely on your own. Both of us have only ever really known bands so to do things on your own it's a bit like…
Kian: It's a bit weird!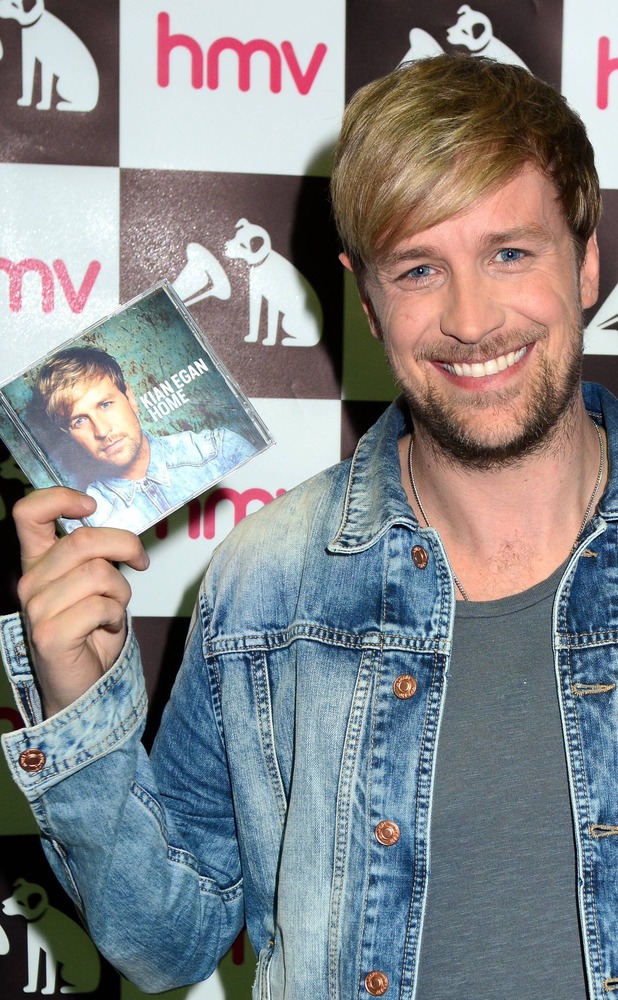 Will you be touring with this album?
Kian: I'm not sure yet. I'd love to, but this all happened so quickly. I came out of the jungle and, before I knew it, I was in a recording studio!
Jodi: We landed in Dubai airport after
I'm a Celebrity,
were just about to board the plane for London and Kian got a text on his phone saying Warner Brothers wanted to give him a record deal. Literally, we were just coming home from Australia. Everything happened at super speed, it's been un-naturally super speedy!
Did you celebrate?
Kian: [laughs] We're not self-glorifiers!
Jodi: We've been too busy! Kian went into the studio and recorded the album and I was shooting with
The Big Reunion
, we just didn't have a second.
Tell us about the duet…
Kian: It's a Lady Antebellum song called 'Run To You' - it's an incredible song.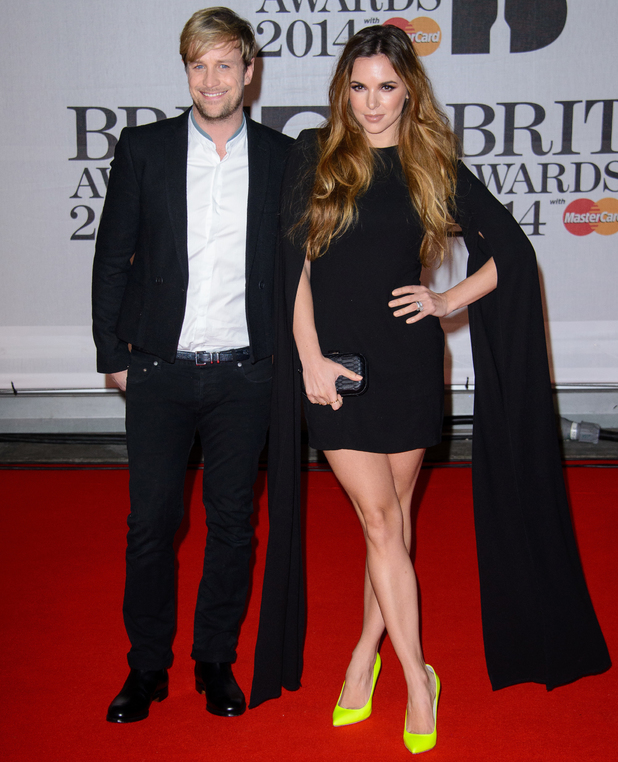 Jodi: When Kian played it to me, he kind of had me. We always said we would never do a duet because it's too cheesy. We both said it's a bit like getting the old cheeseboard out and grating away [laughs]. But the song is so cool, we don't care how it's received.
Do you give each other advice?
Kian: Yeah. If I'm feeling unsure about something or if I'm feeling unconfident, I'll always go to Jodi because I know there's no way in the world she's not going to be honest with me.
Jodi: I know every facial expression he owns, so I know by looking at him what he's thinking. He knows me by a look and I know him by a look. It's really weird.
What else have you got coming up?
Kian: I've got a TV presenting job next week with
Daybreak
surprising mums around the country on Mother's Day and a TV presenting job coming up on
This Morning
in Easter week where I go backstage at all the musicals in town.
Jodi: Music was never supposed to be the focus. It was always supposed to be TV, but then out of nowhere this music thing has flipped everything on its head.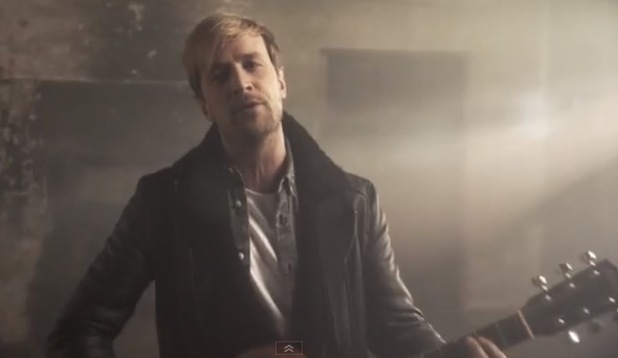 So, you did I'm a Celebrity and it all kicked off from there?
Kian and Jodi: Yeah!
Kian: It's so funny because most people assume I went in the jungle to give myself the platform to release an album. It was literally the last thing on my mind - it wasn't even the last thing because it wasn't in my brain at all! I never even expected to do a solo album in my life!
Jodi: We actually had an argument last year, because I kept telling him to go in the studio. He sings and writes and he's always on the guitar with his mates at home. I told him to get in the studio and start recording, but he wouldn't. So when he got the solo record deal I was like, 'See! I told you! I told you you could do it!'
You guys met through Simon Cowell, do you still see him?
Kian: I saw him three days before baby Eric was born and he was so excited.
Jodi: He'll be an amazing dad!
Would you ever do a reality show together, like Katie Price and Peter Andre?
Jodi: We never say never, but we don't like the thought of putting our family life on TV.
Kian: But if we were asked to do a travel show together where we travel around…
Jodi: Where there is a point to it…
Kian: Yeah, that'd be different.
Jodi: I think, for us, there always has to be a talent involved or a trade. A reality show would scare me - letting people into our home, I'm a bit wary about exposing Koa.
You've been together for more than ten years - what's the best advice you've ever had about making a relationship last?
Jodi: My mother always told me that my husband would be my best friend. My mum and dad and Kian's mum and dad both had long lasting relationships, I think that made us believe in marriage. My mum always said friends will come and go and one day you'll look at your wedding photograph and there won't be half the people in your life that were there on your wedding day and that's OK, because your husband will be your best friend.
Kian: As long as your wife is still there then you're all right!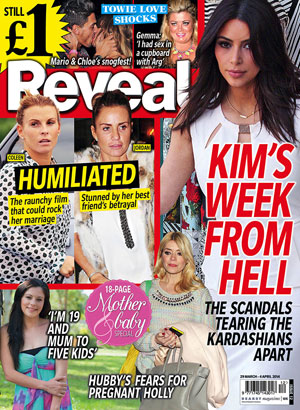 Jodi: [laughs] Yeah, as long as your husband hasn't gone missing! But, seriously, some really close friends have dropped out of our lives and it hurt, but we learnt from it and moved on. We've still got each other. This New Year's Eve we went for a drink by ourselves. We didn't make any arrangements and we had one of the best nights we've ever had, bumped into who we bumped into.
Do you have a laugh together? Do you find each other funny?
Kian: Yeah, that's the key to our relationship. It's based on friendship more than anything else.
Jodi: We take the p*ss, to be honest. People think we're really lovey dovey, but actually we banter more than we kiss!
What's your favourite thing to do on a date?
Jodi: My favourite thing at the moment is to have a lazy Sunday. Kian will cook a roast, we'll open a bottle of red wine and play with Koa. Then we'll bath the baby, put him to bed, get out the chocolate and watch something on the TV together.
To read all about Kian and Jodi's plans to have another baby and to discover their marriage secrets, pick up a copy of the magazine – out now.Kian Egan's new album Home is available at QVC - www.qvcuk.com.
Watch Kian's official video for 'Home' below: