McFly's Tom Fletcher and wife Giovanna have revealed the first pictures of their baby son Buzz Michelangelo in one of the sweetest ways you could imagine...
The creative couple welcomed their first child together on 13 March - and have just shared the very first images of him with fans via a YouTube video.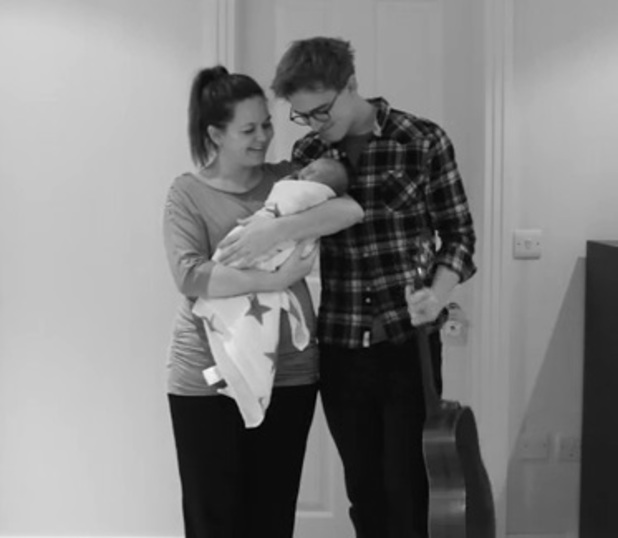 Tom and Giovanna took a photograph together every day during Giovanna's pregnancy, and then compiled them all together into a sequenced video showing in just three minutes how her baby bump grew over nine months.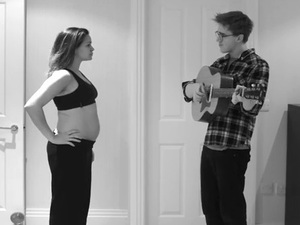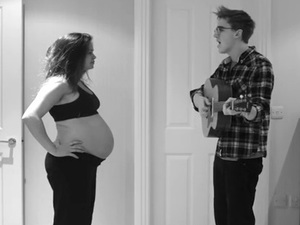 The soundtrack to the black and white clip comes courtesy of a guitar-playing Tom, who penned a track especially for it called 'Something New'.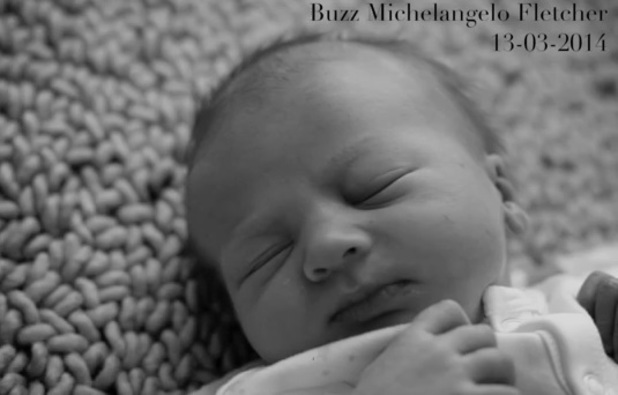 Tom told fans: "We took photos every day through the 9 months of our pregnancy, this is the result (plus a little song I wrote called "Something New"). Big thanks to Mr. David Spearing for helping put all this together."
Watch the clip yourself below (prepare to go awwwww)
Fans have already viewed the video more than 200,000 times and left a string of complimentary comments both on adorable baby Buzz and on the creativity of Tom and Giovanna.
One wrote: "This made me cry. Oh my gosh you guys! Welcome to the world dear Buzz!!!!" Another added: "This is adorable and obviously took a lot of work! Great jobs guys and congrats."
Tom and Giovanna do love a good home video. We all got a bit weepy watching Tom's wedding speech, and who can forget their pumpkin-themed pregnancy announcement last Halloween?
Keep 'em coming guys!
More celebrities who've welcomed babies in 2014 below:
Copyright: Rex Features WENN/Matthew Taylor/Daniel Deme/Josiah True/Matthre Taylor/Joe