It's been a great month for Michelle Heaton – the singer gave birth to healthy baby boy, AJ, and was last week named Disney's Celebrity Mum of the Year.
The pretty singer is smitten with her new arrival, but admits it's been tough recuperating after her cesarean section.
Michelle, 34 - who also has a two-year-old daughter, Faith, with her fitness instructor husband Hugh Hanley - was forced to have the C-section due to a heart condition.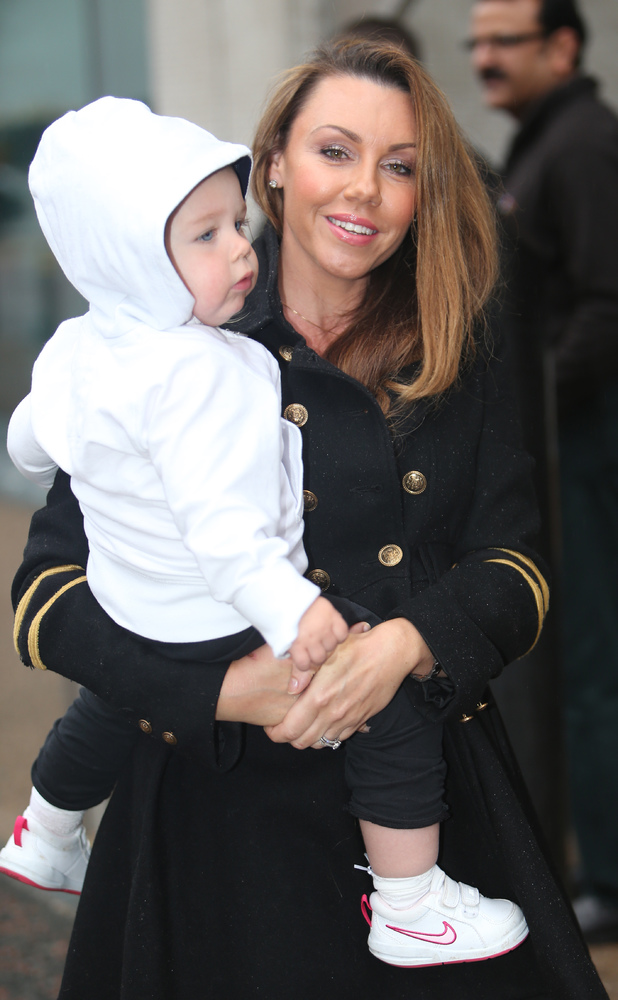 She said: "I've been feeling a little delicate for the last couple of weeks.
"The first week was very hard – you can't walk much, you can't lift the children. Any mum who's had one will know it's a long recovery. It's certainly not easy and, given the option, I would have had a natural birth, definitely. It's been difficult, but two and a half weeks later I feel like a different person."
Michelle says having two children to take care of has been the best medicine.
She said: "You just recover more quickly when you've got two kids to look after; your body just knows to get on with it.
"You don't have time to dwell or feel sorry for yourself or be in too much pain. The children act as pain relief. You don't think about what you're going through – you think about them, because they're the most important things."
Michelle is thrilled to have had a baby boy – but admits it's taken a bit of getting used to.
She said: "It's interesting having another boy in the house, with the whole nappy situation. We've had lots of wee everywhere. Faith's had it on her, I've had it on me and Hugh's had it in his mouth! The direction of the wee goes everywhere - you have to peep before you take the nappy off. It's funny getting to grips with that."
The new mum was thrilled to be named Disney's Celebrity Mum of the Year last week.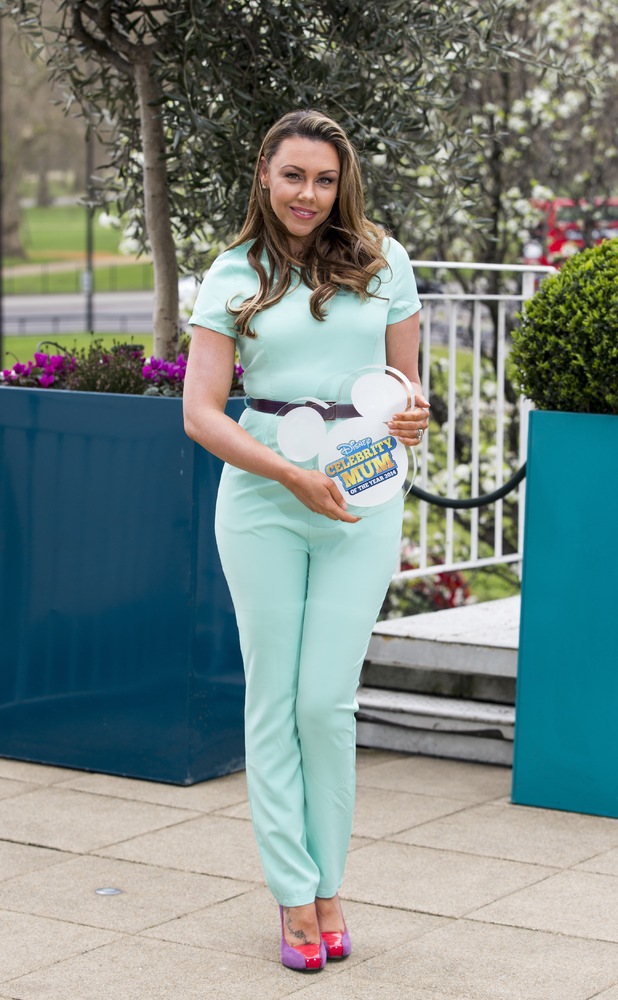 She said: "It's a real honour. My daughter loves all things Disney, so it's a great award to win and it means a lot.
"Being a good mum is just being there for your children. It's about loving them, taking care of them and providing for them as best you can. Not necessarily financially, but emotionally, and giving them lots of hugs. I love it – it's the best job in the world. Just seeing the delight on their face if you give them a cuddle or give them praise is wonderful.
"Faith now understands praise, so if she's done something good - if she's drawn me a picture, or if she's tidied up, I'll say, 'Mummy is so proud of you.' And her face lights up.
"If I'm telling her off, she looks at me and frowns, then says, 'Sorry mummy' – it's so cute.
"Every bit is the best bit – even being sick on! She was supposed to be here today, she was in the car with me and she was sick everywhere!"
Michelle chose to have both her breasts removed in November 2012, after discovering she carried the BRCA2 cancer gene. The condition meant she had an 80 per cent chance of developing breast cancer and a 30 per cent chance of developing ovarian cancer. Michelle also plans to have her ovaries removed this year.
It was a difficult time for the Liberty X singer and she says daughter, Faith, helped pull her through it.
She said: "When you're so busy looking after a child, you have to get on with it. You don't have time to think about what you've gone through, because you're focused on them and it's a 24/7 job.
"I'm 100 per cent focused on my kids. When Faith was sick on me this morning, I was worried about her, not that I had a photoshoot to go to or that I'd smell of sick!"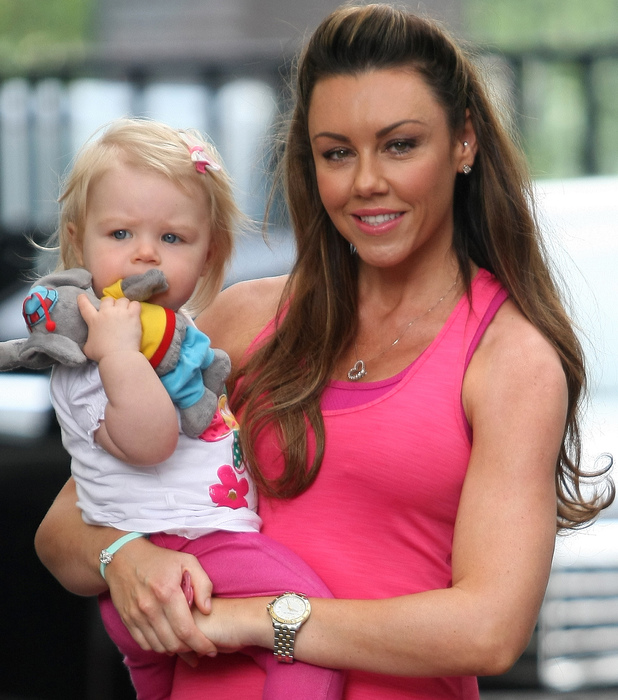 Michelle admits Hugh isn't much help when it comes to getting up in the night with new baby AJ.
She said: "Hugh isn't helping me with the night feeds – he's a man! It's all about the mums! He gets up to help me initiate the feed, and then falls asleep."
And, despite the sleepless nights, Michelle has plans to celebrate AJ's birth with her girlfriends soon.
She said: "I haven't really wet the baby's head yet. I've got a couple of things lined up – I said to my friends we'll go to a cocktail bar. A cocktail bar is nice, because you can sit down and talk. We're far too old to go to some kind of head banging club! Kids don't care if you have a hangover and husbands don't care either – they will leave you to suffer!"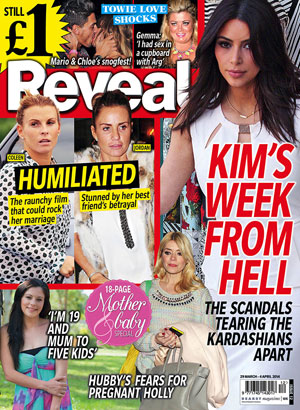 Fitness-fanatic Michelle - who looks amazing just two and a half weeks after giving birth to AJ - says she can't wait to get back into the gym.
She said: "Going to the gym for me is like some people's going to the pub - it's what I love to do. But I'm focused on my recovery and I need a good six to eight weeks before I even contemplate exercise. Even then, I'll be taking it slowly and taking all the doctor's recommendations."
With her family complete, Michelle admits she's excited about her future as a loving wife and mother.
She said: "It's crazy to think to the future and seeing my family grow up. I don't feel old enough to have two children, but I'm 35 this year! As you get older, every year gets quicker – I just want to enjoy every moment of it."
To read about Michelle's brave plans to remove her ovaries, pick up a copy of the magazine – out now
Michelle Heaton was crowned 'Disney Celebrity Mum of the Year 2014', as voted for by the British public. Michelle received the award from Disney following a nationwide search to recognise great mums across the country.
Michelle's not alone! More stars who've welcomed babies in 2014 in pictures!
Copyright: Rex Features WENN/Matthew Taylor/Daniel Deme/Josiah True/Matthre Taylor/Joe
Got an iPad or iPhone? Reveal Mag is specially designed to fit! Find out more here