Miley Cyrus has shared a racy photo of herself relaxing on a beach in Florida during a break from her 'Bangerz Tour'.
The 'Wrecking Ball' singer bared her bottom in a colourful bikini as she rested on a sun lounger while grabbing her crotch.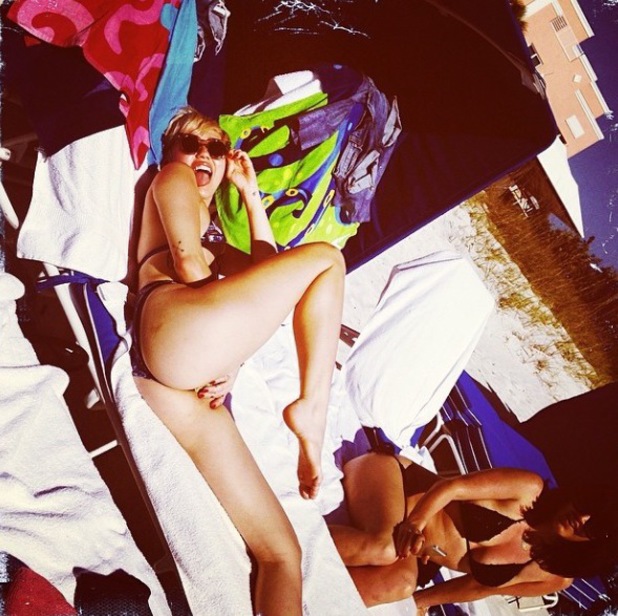 In true Miley fashion, the 21-year-old stuck out her tongue for the snap, as she relaxed with a friend.
To avoid any speculation, Miley set the record straight, captioning the photo: "#f***yeahtampa yasss that's a bruise on my arssss."
We're not sure how the bruise was caused, but it'd be no surprise if it was due to Miley's on stage antics - she really does know how to put on a show!
Earlier this week, one of
Miley's tour buses caught fire as it was travelling along the highway in the US
, but luckily no one was injured.
Miley kicked off her mammoth tour on 14 February and has shared tons of photos and videos from each of her concerts on Instagram and Twitter.
It seems like the gruelling schedule has left Miley a little tired though, as the popstar has been trying to get as much sleep as possible. She tweeted to fans last night: "Sleeping in gives me anxiety. What I miss?"
Watch Miley's video for 'Adore You' below: