Lewis Bloor made his first appearance in The Only Way Is Essex midway through the last series as Sam Faiers' ex-boyfriend.
Lewis, 24, has since gone on to become a main character in the ITV2 reality show and has most recently found himself in a love triangle with Grace Andrews and Mario Falcone.
Here, Lewis spills the beans on how he
really
feels about both Grace and Sam - and admits he is a mummy's boy with a soft heart!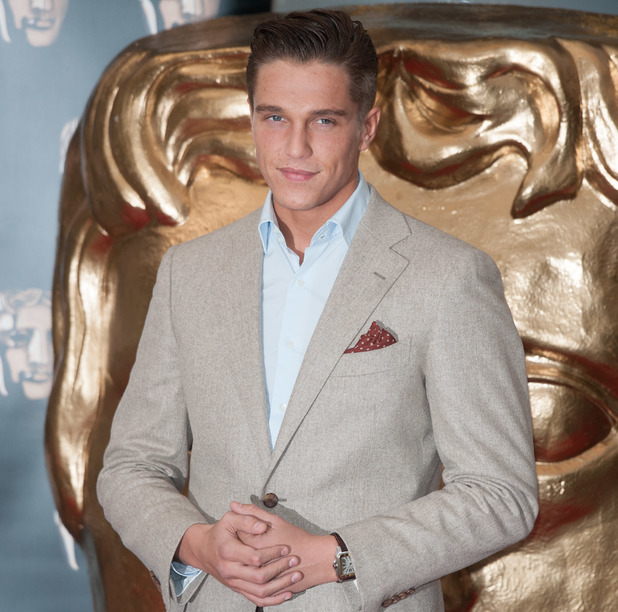 Are you enjoying filming this series of TOWIE?
Yeah, I actually love it! I only came in halfway through the last series and there were a lot of big things going on… Joey and Sam, the big love rivalry with Elliot, Lucy and Mario. I think my time was spent on the back end of it. I was a minor character, no one really knew who I was.
The most important thing for me, my biggest concern about coming on the show, was that I wasn't going to be portrayed as myself. Obviously it's an edited show and there is that worry that they are going to shine you in a light that doesn't portray the real you. I didn't do that though, to be honest, and it's going really well.
Do you still have feelings for Grace Andrews?
I think Grace is a really nice girl but the honest truth is that I'm not any closer to making my mind up. I didn't really know Grace before she came on the show, I do think she's a good-looking girl and the best thing about her is that she's a sweetheart, a real girly girl and that's what I like.
But you got to appreciate that it's still early. Because of the nature of the show, people want to know immediately whether you love them or not! I've had one very bitter break up in the past and it's sort of numbed me a little bit to the whole romance side of things. I'm a big softie inside, but it takes a bit of drilling to get beneath the surface of me.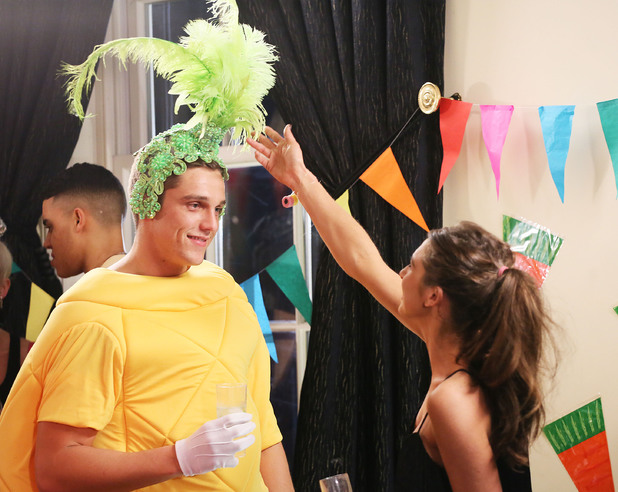 Are you referring to your break-up with Sam Faiers?
Sam was the first girl that I ever loved and obviously you're always going to have a special place in your heart for that person. That's why, when she started trying to give me advice the other night, it was really uncomfortable for me. I think I even said to her at one point, 'Look I'm not really comfortable talking to you about this'. But she seemed to find it really funny and was all giggly about it...
Did your family like Sam?
Do you know what, my mum and Sam bumped into each other out in Dubai last year and she tweeted me and my brothers a picture of them. Greg Shepherd, Billie's fiancé, was actually trying to get me to go out there at the time, but I just thought it was a little bit too early. I think Sam and Joey had just broken up.
Jamiroquai was playing at this festival that they went to, and he's my absolute favourite so I really wanted to go, but I reluctantly took a back seat there. And then I got this picture, I woke up one morning and got this picture of Sam, my mum and Sam's mum Sue. Sam actually says to me that she doesn't miss me, she misses my mum!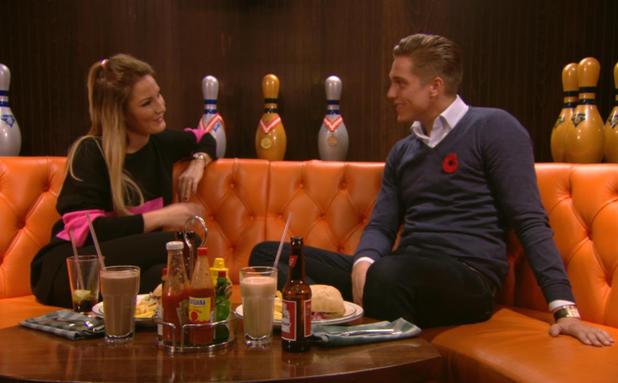 Billie and Greg are expecting a baby, what type of mum will she be?
Billie's going to be the archetypal Essex mum - really caring, really glamorous, just fantastic. I think she's going to be an exceptional parent. Their relationship is very solid and their relationship is going to blossom even more than it has.
Billie and I were always tight, I used to drop her off to work when I was with Sam and she used to ask me about whether she should go to university. She wanted to study a law degree and was actually in the midst of going to college and going on
TOWIE
. She's a smart girl. Don't let the fake tan and the electric blonde lightbulb hair let you think differently!
Your pal James Lock has been in hot water with his girlfriend Danielle Armstrong...whose side are you on?
It's a tough one, but I'm on Lockie's side. I'm Team Lockie the whole way - it's as simple as that. Saying that, you won't catch me getting involved in the petty back and forth unless they're to do with me. If he comes to me with advice, I'll be there for him, but it's not something I want to get too involved in. I think the best thing to do is just hold a dignified silence in some situations.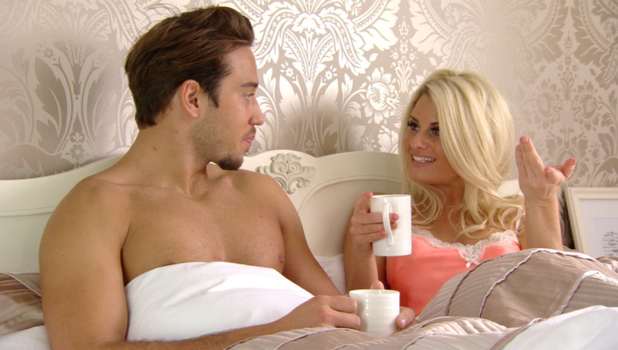 You're supporting Littlewoods' Talent Mums campaign - are you a mummy's boy?!
Yes, absolutely! My dad is a great man and he raised three boys, we're all very much alpha males, but he owns a garage door company and it's not a multi million pound business! When we were younger, he was working seven days a week, sometimes he was out before we woke up and he'd get in after we were asleep.
So for the first six to eight years of my life, I didn't get the chance to know my dad as well as I did my mum. From the off I was a mummy's boy. I still call my mum 'mummy' and things like that - especially when I want something!
Does your mum give you love advice?
She does and she doesn't. I'm not really someone who's had a lot of relationships – I've only had relationships with someone who's worth giving up the single life for. My mum has met quite a few nice girls that have been quite important to me, so she doesn't judge too much. If I ask her for advice, she will give it to me, but she's happy for me learn from my mistakes.
With thanks to Katie Storey
Lewis has joined a host of celebrities in supporting Littlewoods' Talent Mums campaign. Make your mum a star by sharing her talents here!