Jodie Marsh has been sharing the love when it comes to her gorgeous dogs Cybil, Peggy Sue and Marshall.
Former glamour model Jodie has shared some cute pictures and a video of her mutts with fans and we can't get enough of them!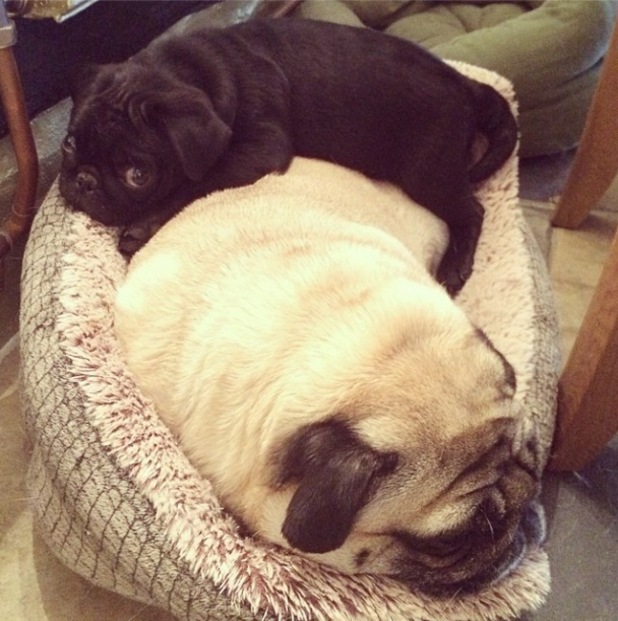 In one snap, tiny
pug Marshall - who Jodie adopted last month
- is cuddled into his big sis Peggy Sue.
And in another, the teeny doggy can barely be seen as he snuggles into Jodie's lap. Alongside the photo, she wrote: "He's on my lap but you can't see him cos he's so tiny :-) x x."
But what we love the most is Jodie's Instagram video of Cybil being hoovered by a dog grooming vacuum!
The pooch looks totally unfazed as the vac does its job - and it seems the clip tickled Jodie just as much as it did us.
Commenting on the video, Jodie said: "Haven't stopped laughing!!! Cybil loving being hoovered!!!!! Must watch! :-) x."
Watch Jodie's video here: