TOWIE's James Lock has been embroiled in a Twitter feud with former Big Brother contestant Sallie Axl, who claims that he has cheated on his girlfriend Danielle Armstrong.
The allegations appear to have started earlier this week but in the early hours of this morning (19 March), Sallie posted a photo of herself with James - aka Lockie - in which she wraps one of her arms around him, while also covering his crotch in a nightclub.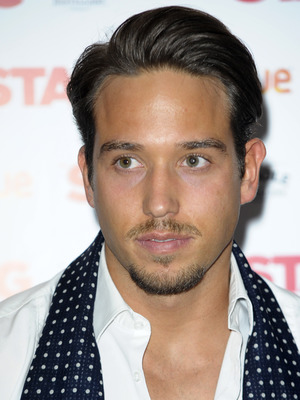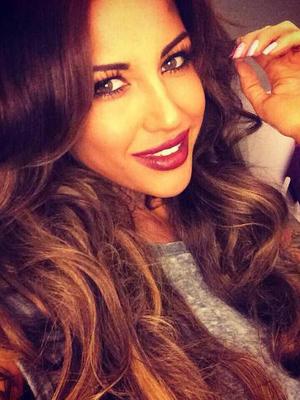 Mum-of-one Sallie, who appeared on
Big Brother
last year, sarcastically wrote "I'm defo lying" as she captioned the photo.
Referring to Danielle, Sallie added: "Definitely said she wasn't his gf! I have girl code! How the hell would I know. If he's saying she's a actress."
Sallie later told her Twitter followers that she did not sleep with James, writing: "For one I said no to the boggy eyed freak . Two. He said his misses was a actress he didn't even like 3. Looking forward to this video."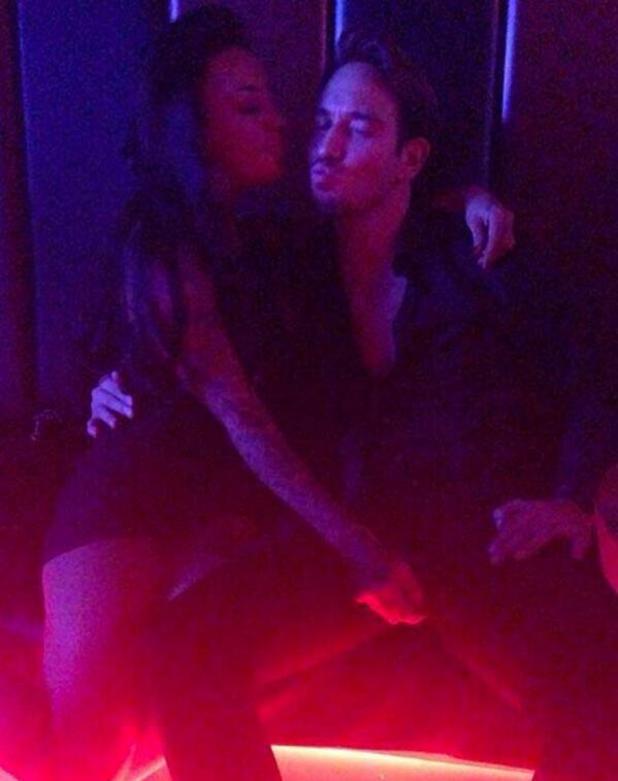 James was quick to respond to the allegations, saying: "@Sallieaxl I admit I've got myself in stupid situations socialising with girls like you!! But I have NEVER cheated on my girlfriend!!"
Continuing to tweet to his followers, James said: "I apologise for even responding to this so called woman over Twitter but I couldn't just let her carry on with the way she's been behaving. The only person who's the victim on all this is @Daniarmstrong88 she doesn't deserve this and I've been a complete pr**k!!!!"
He later added: "The funny thing in all of this is that she has even said that I didn't sleep with her! So I don't know why we r having this conversation!?"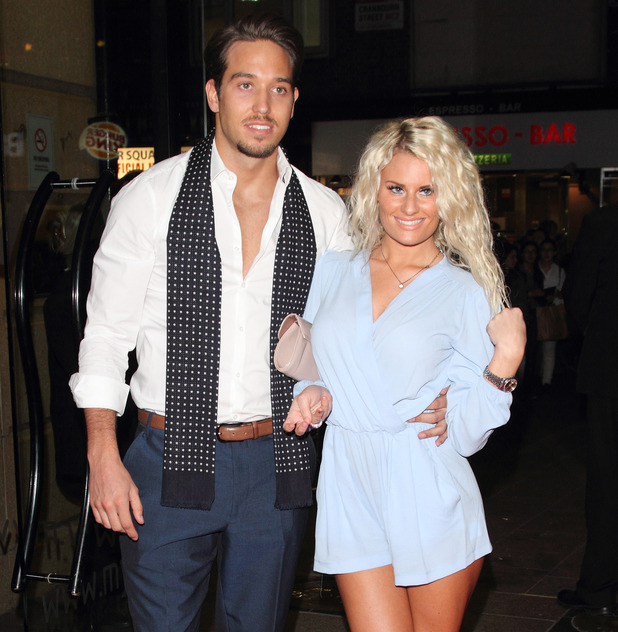 During the Twitter spat, Danielle also took to the social networking site and hinted that she may have ended her romance with James.
She said: "Stop using my name to get attention...I'm not sticking up for him one bit I'm heartbroken! If u watch tonight's episode u will all see!!!"
Speaking to fans last night, Danielle explained: "I've been a bit quiet on twitter for obvious reasons but I just want to say thank you so much for all ur lovely comments #TryingToStayStrong."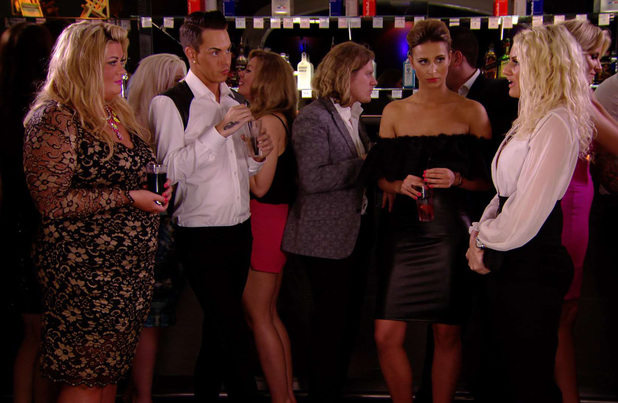 Danielle also responded to a photo of herself partying at Charlie Sims' birthday bash, which was filmed for the show, but captioned the snap: "#PuttingOnAFront."
In tonight's episode of the Essex-based reality show (19 March),
viewers will see Danielle drop a bombshell at Charlie's party.
In recent weeks on
TOWIE
, viewers have seen James and Danielle go through a rough patch after he was accused of cheating on her.
Bobby Norris had told Danielle that he had received messages from a girl - later nicknamed "fish finger girl" - who allegedly claims to have slept with James in Brighton.
In reply to the many messages I have received.. I can confirm that @Sallieaxl is NOT the #FishFingerGirl I have been referring too

— Bobby Cole Norris (@BobbyCNorris) March 19, 2014
The allegations left Danielle in tears but after more talks with Bobby, Danielle said that the facts didn't add up. In last episode Danielle decided not to call the girl after Bobby passed on her contact details.
During the ongoing Twitter feud today, Bobby confimed to fans that Sallie was not the 'fish finger girl' referred to on the show.
He said: "In reply to the many messages I have received.. I can confirm that @Sallieaxl is NOT the #FishFingerGirl I have been referring too."
TOWIE continues tonight at 10pm on ITV2.