They've made no secret of their affection for the area and now Prince William and Kate, Duchess of Cambridge, have shown the people of North Wales they are still in their thoughts.
For it has emerged that the Royal couple - who spent three blissful years in Angelsey during William's posting as an RAF search and rescue helicopter pilot - have dug into their own pockets and made a generous donation of £5,000 to the
Rhyl Flood Appeal.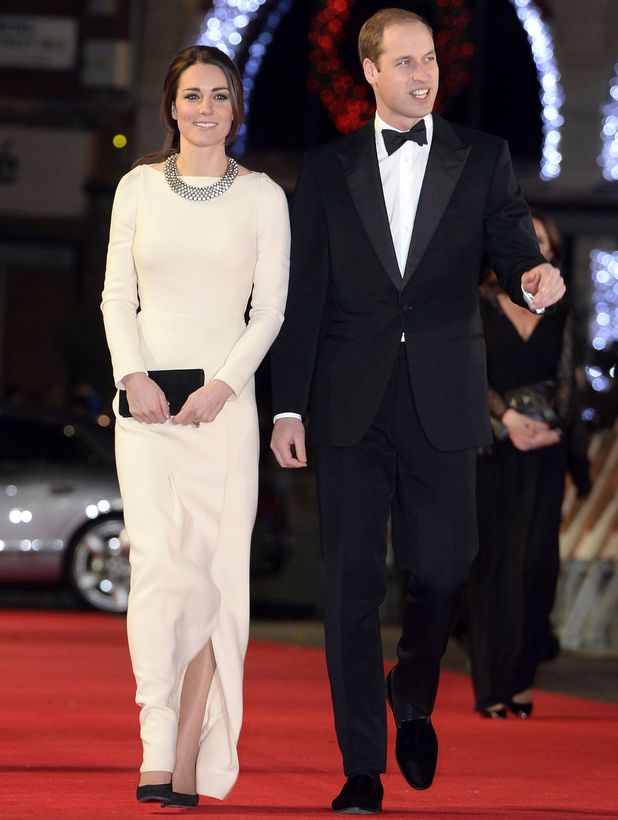 The Mayor of the North Wales coastal resort, Andy Rutherford, confirmed today: "The Rhyl Flood Appeal has received an unexpected donation from Their Royal Highnesses, Prince William and Princess Catherine, the Duke and Duchess of Cambridge."
Mayor Andy added he was 'gobsmacked' at the news, as it comes three months after the devastating flooding - when freak waves smashed through sea defences in the Splash Point area of the town and wrecked 130 homes.
In the royal letter, sent from the Cambridges' London base of Kensington Palace, it says: "The Duke and Duchess realise that it is a long, slow and painful process for the many people displaced from their homes and as a token of their support, and to show the people of Rhyl that they are in their thoughts, Their Royal Highnesses would like to make a personal donation to your Rhyl Town Mayor's Flood Appeal."
The £5,000 donation is believed to be the first made public of its kind by the Cambridges and it is a sign that the area still remains in their hearts. Indeed, there have been rumours that William and Kate - who throughly enjoyed their years out of the limelight in Wales - hanker after a bolt hole in the area.
Andy - who set up the Mayor's fund to help flood victims says: "I am delighted that the royal couple have taken the time to recognise that Rhyl was affected in the flooding and demonstrates their affiliation to places on the North Wales Coast. It was a lovely and welcome surprise as well as a big boost to the Fund.
"Thank you William and Catherine, Duke and Duchess of Cambridge."
Anyone wishing to donate to the fund can do via internet banking to the following account, held at the Rhyl Credit Union: sort code: 08-92-50 account number: 67005527. Please quote reference 600089 for any donations.