Miley Cyrus has taken fans behind-the-scenes on her 'Bangerz Tour' and admitted that it was difficult designing costumes as she "changes who she is" every three months.
Miley has filmed a new backstage video in an attempt to give fans a sneak peek of how her show has been put together - and also stresses that she hasn't set out to shock.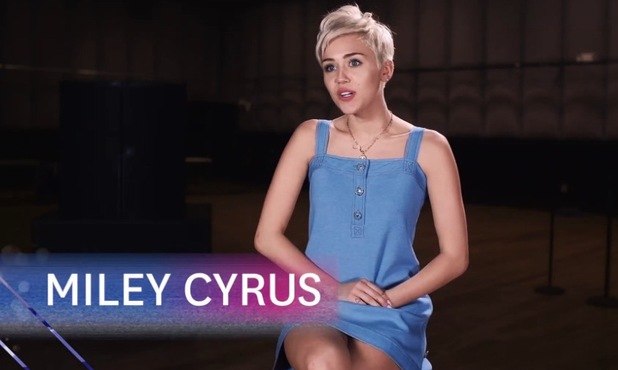 However, the footage shows Miley sliding down a massive tongue, wearing costumes emblazoned with dodgy leaves, flashing too much flesh in leotards and straddling a giant hotdog.
In
Bangerz (VEVO Tour Exposed)
, Miley says: "I always give people stuff to talk about and everyone always talks about the shock factor and what I'm not wearing or whatever, but that's not what I wanted it to be about.
"There is that element to it, cos I also love that and I love a big production, but I want it to be with my acoustic sets.
"A lot of my fans are young and are buying these tickets for themselves and so I want it to be a show that they can remember."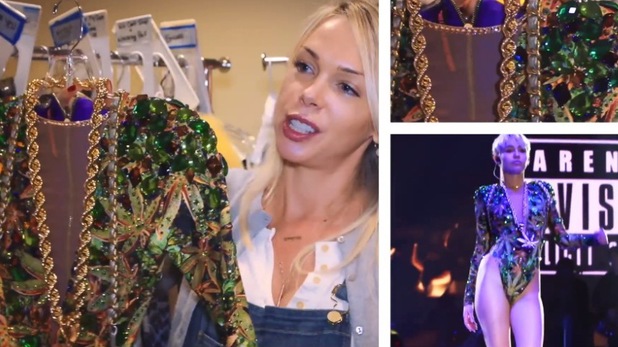 She adds: "I'm up until four in the morning after my shows because it's hard to come down from the high of people singing along and screaming - it's amazing."
Speaking about her custom-made helter skelter, which features a giant tongue slide, Miley explains the reason behind it is because "people made a big deal" about the fact she sticks her tongue out all the time.
"Because people have made such a big deal of the tongue thing, I'm coming out on my tongue - I'm sliding out of my mouth and down my tongue," Miley says.
"So it's just like too much, too good good to be true."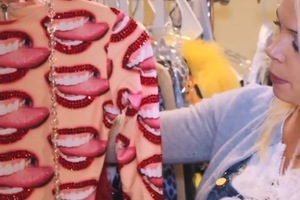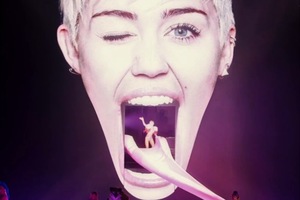 And on her costume choices, Miley adds: "Wardrobe is the kind of thing we've been working on for months, but I change so much that I never know who I'm gonna be in three months."
Miley's mum Tish, who is her manager, also features in the video and says that watching her daughter "grow" is "cool".
Tish says: "Life on the road is insane but really for Miley it's all she's ever known - she grew up on a tour bus. What usually is insanity comes really naturally to her.
"She loves it and to see it all come together is just really cool, and as a mum, just to see her grow as a person and an artist is so cool."
Miley's tour kicked off in Vancouver, Canada, on 14 February and will wrap up on 13 June in Barcelona, Spain.
Watch the video here: