Selena Gomez looked happy and relaxed as she stopped for a bite to eat with a mate in Los Angeles.
The actress tapped in to the new craze for denim, wearing a cute denim shirt which she tucked into a pair of simple black trousers.
A pair of heels and, of course, some huge sunglasses were all Ms Gomez needed to complete the look.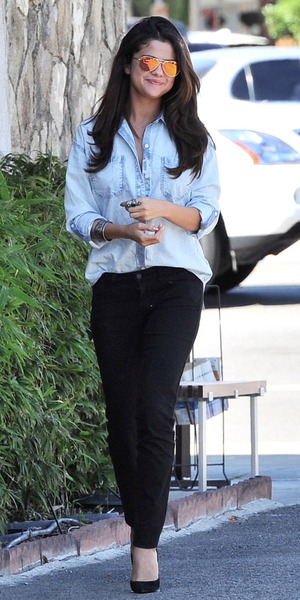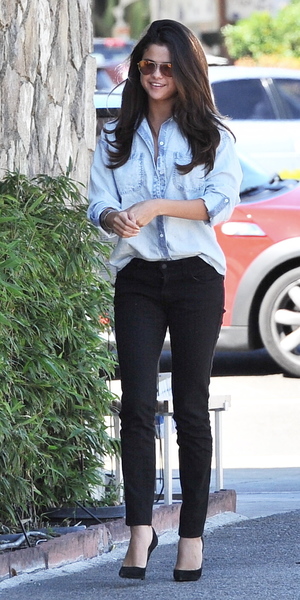 She stopped at a Japanese restaurant for her lunch on 14 March. Yum!
We love this casual look, plus the fact that Selena's giving just a teeny tiny hint of some cleavage too!
While Selena, 21, has gone for a pretty loose-fitting shirt, we know for sure that she has a fab figure underneath.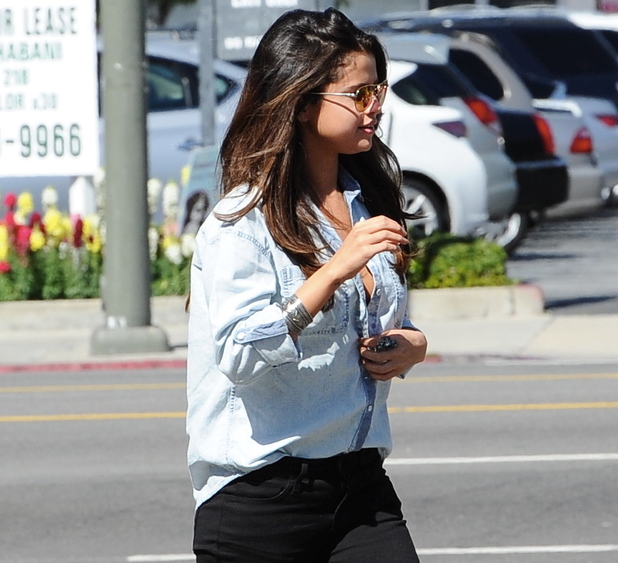 Just last week, she shot a commercial for Adidas and
flashed her toned tummy
in one outfit.
We bet ex-boyfriend Justin Bieber liked looking at those snaps!