Rita Ora looked very moody over the weekend while catching some sun in her bikini.
The 'R.I.P.' singer didn't leave a caption with the Instagram snap, posted Saturday, 15 March, so we've no idea why she's pulling such an angry expression in the selfie.
Judging from the background of her pic, she's in a very sunny climate, next to a swimming pool on what looks like a very nice decking area. And she's wearing a bikini in March. We'd be beaming if it was us!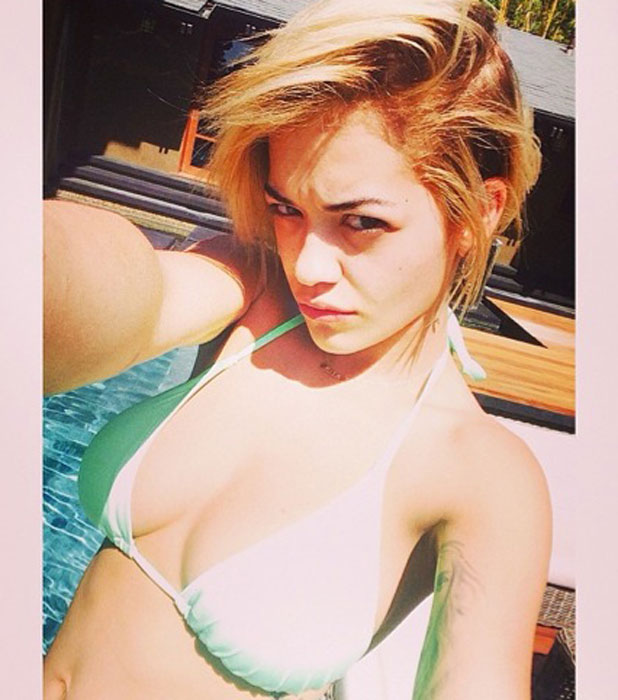 Rita's pouty face didn't stop her fans lavishing her with praise, with comments on the picture ranging from "you're so beautiful" to: "Even with the sun in your eyes and a pout you still look absolutely adorable."
Hopefully all the gushing comments will have cheered her up!
Rita jetted to Los Angeles at the start of March to shoot the music video for new single 'I Will Never Let You Down', taken from her upcoming second album.
She has posted a sneak peek behind the scenes of the music video on YouTube, where she explains why she chose 'I Will Never Let You Down' as the lead single.
"I think this is the perfect song to launch my new album because I want it to be as personal and honest as possible and I'm happy right now, I'm in a very good place and I really wanted people to know how I felt and how I want other people to feel when they listen to my music - happy.
"I love the fact this is such an uplifting love song. It's very melodic but has such a positive message."
Watch Rita's behind-the-scenes video below: