Paris Hilton got in touch with her wild side when she went hiking in the mountains with her beloved dogs - and STILL managed to look glamorous!
The US heiress, DJ and designer, 33, enjoyed the "great outdoors" yesterday (15 March) and was reminded of how much she loves her hometown of Los Angeles after a recent trip to the Philippines.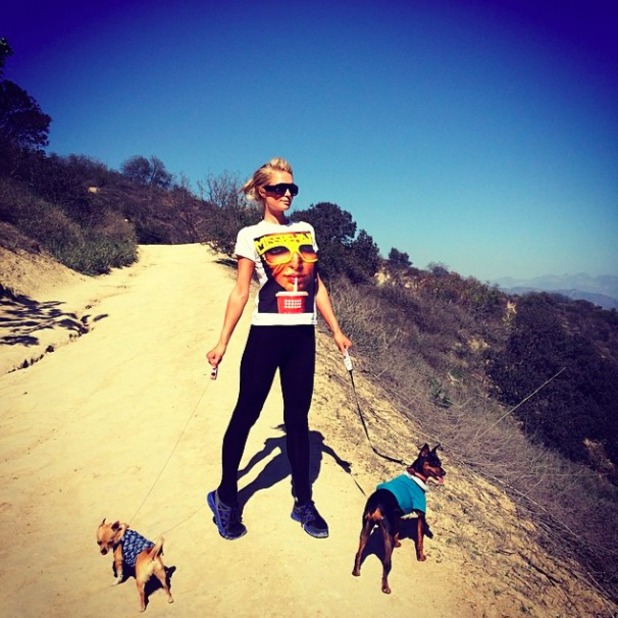 Wearing a cute 'Miss Behaves' T'shirt with black leggings and trainers, Paris looked the picture of health as she hiked in the sunshine.
Sharing her outdoors experience with her 12million Twitter followers, she uploaded several shots of her day out along with uplifting captions.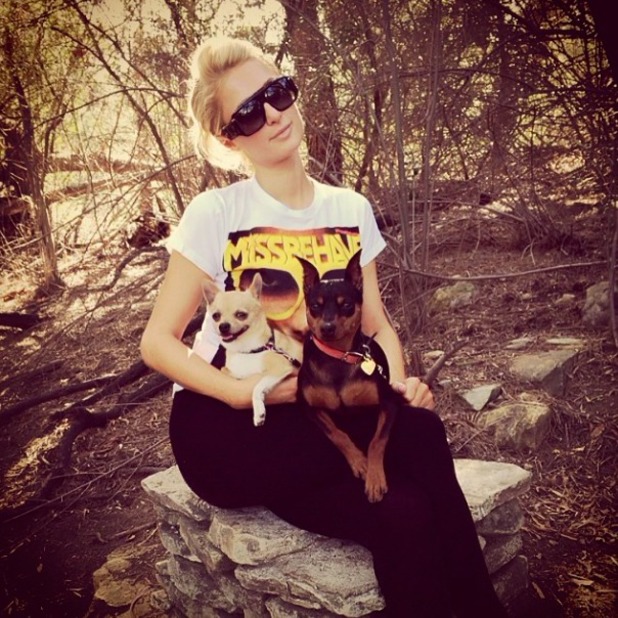 She wrote: "Enjoying the Great Outdoors [...] Hiking in the mountains with my babies."
She also posted the message: "Enjoying the Wilderness [...] I love LA."
In one sun-drenched photo, Paris can be seen smiling with pooches Dollar and Peter Pan on her lap.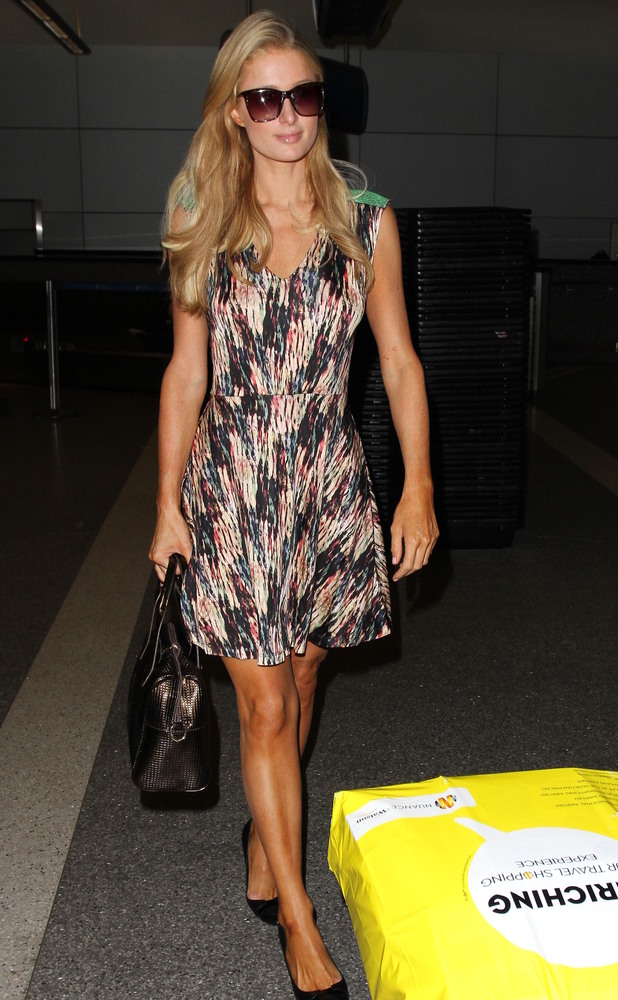 Just hours earlier, Paris had landed in California's LAX airport after her first trip to the Philippines.
Wearing a pretty colourful dress and showing off her tanned legs, Paris didn't look like someone who had just stepped off a long-haul flight.
Paris had been in the South East Asian country
to launch her new property The Paris Beach Club
.
What do you think of this story? Tell us what you think in the comment box below!