Miley Cyrus has added yet another tattoo to her already vast collection.
The 'Wrecking Ball' singer has had a "sad kitty" permanently etched on the inside of her lip. Looks painful!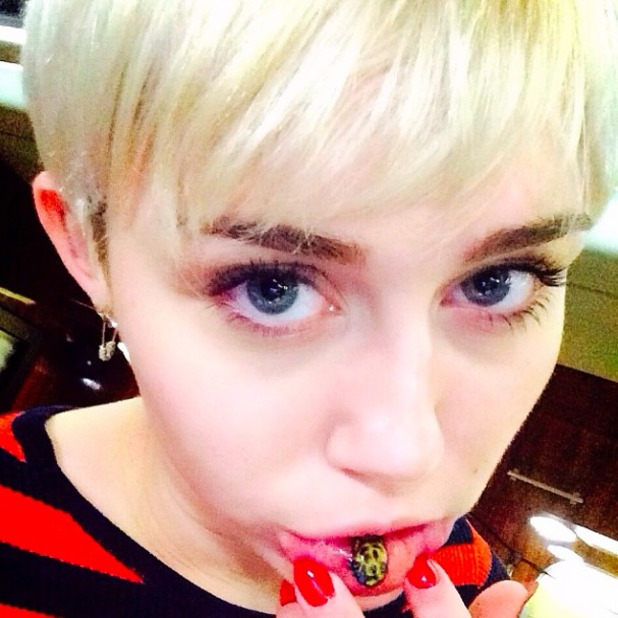 The 21-year-old former child star unveiled her latest inking today (15 March) on her official Instagram account.
The small tattoo is the face of a yellow cat crying a single blue tear.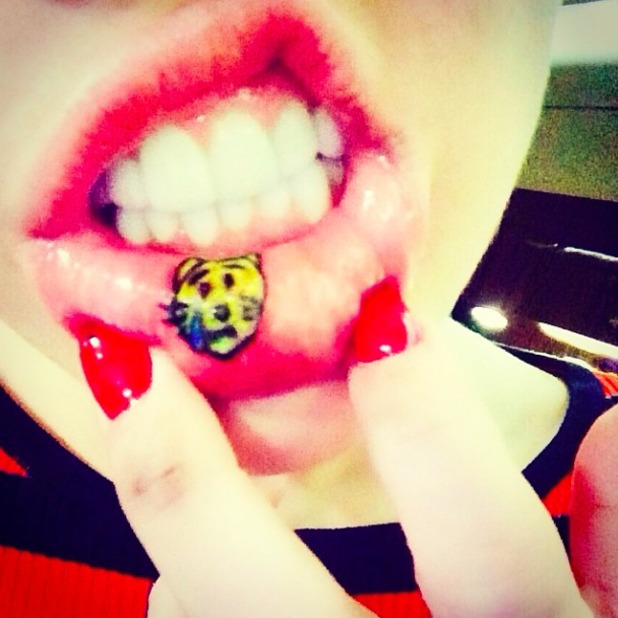 The
Hannah Montana
star-turned-controversy-seeker already has over a dozen tattoos - believed to be near 20 - on her body.
They include a large portrait of her grandmother on her arm, a skull on her ankle, the word 'Karma' on one finger and a large dream catcher on her side.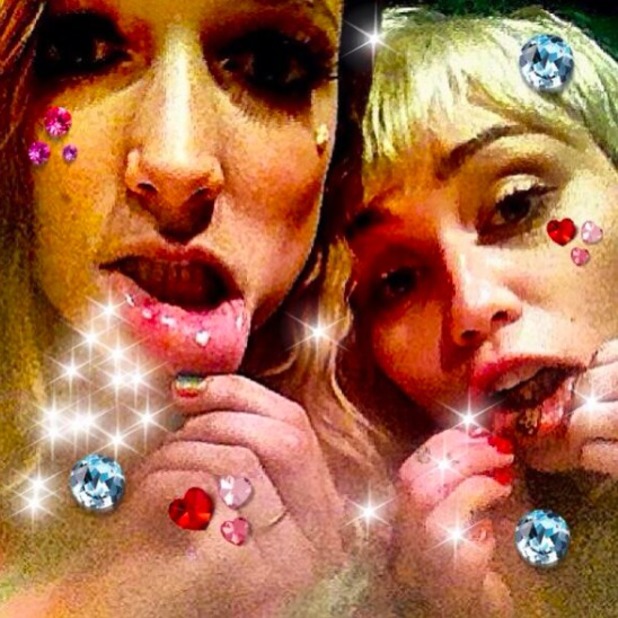 Alongside a handful of selfies showing off her new tattoo, Miley wrote the caption: "#sadkitty #fuckyeahtulsa @waynewontpostpicsofnakedwomen @katyweaver #lovemoneyparty #freakz."
Miley, who is currently on her 'Bangerz' tour, got her first tattoo at 17 when she had the words 'Just Breathe' inked below her ribcage.
Do you like Miley Cyrus' new lip tattoo? Tell us what you think below!
Check out some of
Miley Cyrus
' most interesting outfits!
Copyright: Instagram Miley Cyrus