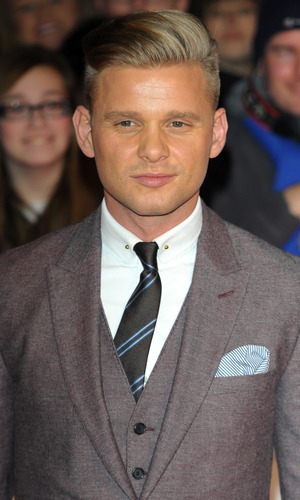 Jeff Brazier has gone from starring as a contestant on Channel 4 reality show Shipwrecked to being a presenter on This Morning's The Hub.
The 34-year-old is now gearing up to do his bit for charity and is embarking on a 25 mile cycle in London to raise money for this year's Sport Relief campaign.
Jeff is dad to sons Feddie and Bobby from his relationship with the late Jade Goody, who rose to fame after starring in the third series of
Big Brother
in 2002. Since Jade's passing in 2009 from cervical cancer, Jeff has been juggling his presenting duties with being a single parent.
So ahead of his charity cycle, the dad-of-two speaks to
Reveal
about fitness, training to be a life coach and why he'd love to do
Big Brother
.
How have you been training for the Sport Relief cycle?
I cycle from home into work sometimes. I don't do it everyday and I certainly don't do it home and back but I do it quite often, so I'm very used to cycling that distance. I don't know how quick I'll be, but I won't be hanging around too much.
Do you generally like keeping fit?
There's this new exercise programme from the States called CrossFit which is really starting to catch on over in the UK now and I'm all over it. I love it and I try to do at least four sessions a week. I feel personally it's better than having a personal trainer and it's better than doing any other training. I feel like I'm getting really strong and really fit. I'm glad that I've started it and it's one of those things that you don't really stop. It ties in a competitive element as well.
So are you really competitive then?
Yes, I'm definitely competitive. If you put me against someone or something then I always try and do my best.
Tell us more about your plans to be a life coach...
I'm going to train at Cambridge and that will be starting at the end of April. I like the fact that I'm covering myself incase
This Morning
decide they don't want me one day, and effectively you've always got that means to support your family. I like the fact that I'm going back into education. it's something that I've been wanting to do for years and now the right thing has come along for me. It's something that I'll be able to use in aspects of things that I already do.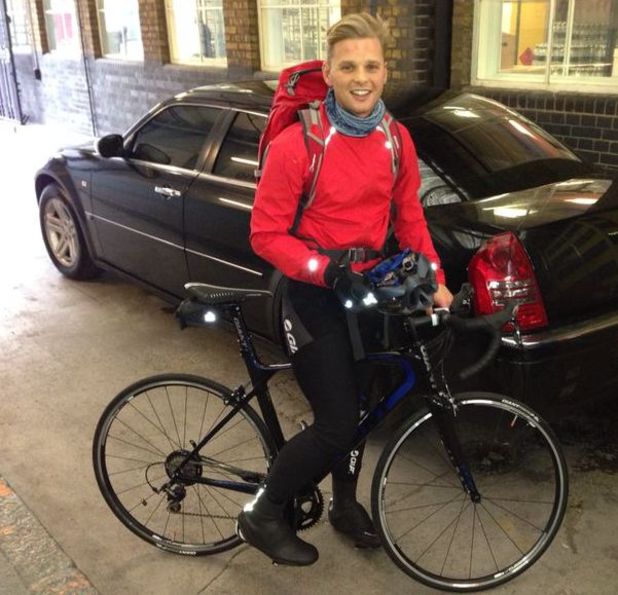 I'm quite an ambitious person. I don't care about the fact that I'm a single parent and bringing up kids, that's never an excuse to not do all the things that I really want to do. Life coaching is something that I really want to do and I'm really pleased that I've taken the steps to commit to it.
How do you plan on using your new qualification?
My aim is to use it for personal ends to begin with. I've been helping a woman who is terminal with cancer to do a bucket list. I know it's quite a morbid subject but it's something that I enjoy doing and I feel that I'm in a good position to be able to do that. For me I've been there and seen it and it makes me feel good to help someone achieve thing, that in all honesty, I couldn't help Jade achieve because she got ill too quickly, so I think I can use it for that.
Also, I think I can help it to mediate between separated couples. That's another kind of area of experience that I've got in my life that I can use that qualification to bolster. And also to help other men, which I have been doing anyway, who are in a similar situation to me and raising kids on their own. I think I'll be able to do a lot of good with it actually.
You're also a football coach, how's that going?
I've always wanted to be a football coach because I was an ex-professional and it makes perfect sense. I've always said 'no I can't because I'll let the team down as I won't be able to be there every week' but I've started to do it and I love it. I love seeing the kids develop and it brings me so much personal satisfaction to see them improve. I'm finding myself at this point. I'm finding out about what I'm good at and what I'm interested in outside of work.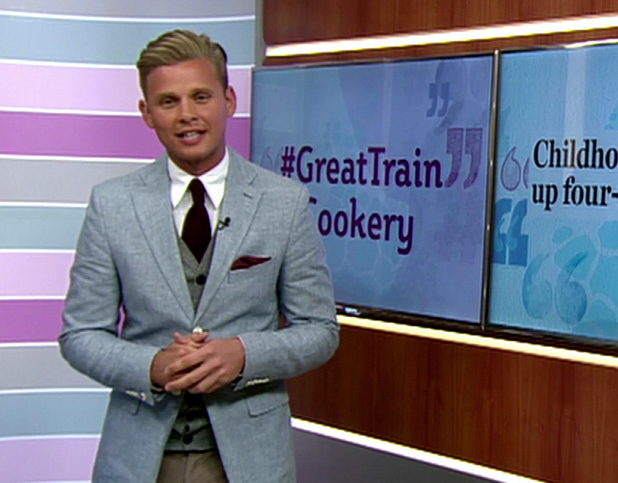 How much do you enjoy presenting The Hub on This Morning?
I can't tell you how relaxed it is and how much like a family it is. It's special. It's really special to me and where I'll always be grateful is that I finish at 12:30pm and I get home in time to pick the kids up from school. For a single parent in my situation, I couldn't have found a better job. I'm very grateful for it and I hope that I'm there for a long, long time to come.
Would you like to do more reality shows?
Some people get a little bit snobby about it and start turning their back on it. The truth is I've had fantastic experiences in each and every one of the things that I've done reality-wise. If you can present and if people want to give you a job as a presenter, then that's where the long term work is. What I've done over the years has all been with a view to doing the right things, taking the right jobs and leaving the wrong ones to make sure that I do a job that I enjoy for many years to come.
If I feel like a reality show is what I need to do to take a step forward, then that's what you do. But I'm very fortunate that for the last three years my work has been very consistent, so I don't feel like I need to do a reality show at the minute. But that's not to say that I wouldn't enjoy myself or be very happy to do it. To be honest, I'd love to do
Big Brother
. Maybe one day it'll become relevant but at the moment it isn't, but I'd have a great time in there. I'd have a great time doing that.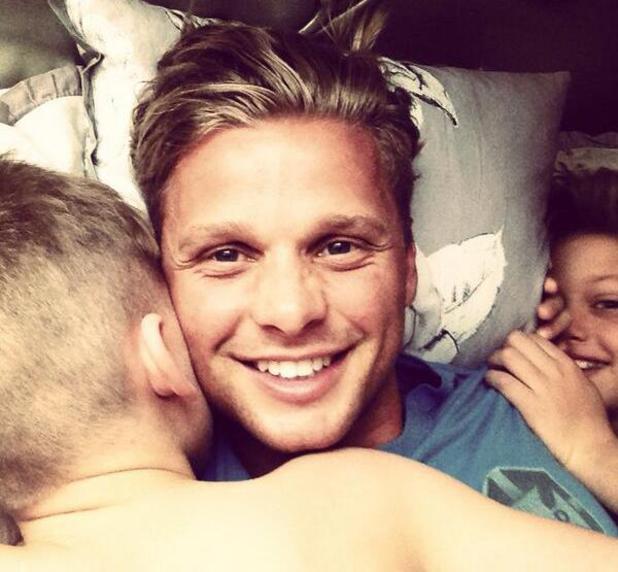 Jeff will be cycling 25 miles as part of the Sainsbury's Sport Relief Games on 21st-23rd March and there's still time for you to get involved!
It's set to be an epic weekend with running, swimming, and cycling events taking place in over a thousand locations around the country and at the magnificent Queen Elizabeth Olympic Park. Quick, enter the unmissable Sainsbury's Sport Relief Games now at
www.sportrelief.com
.