She may only be 24, but Desperate Housewives actress Andrea Bowen is an old pro in the showbiz set of her native Los Angeles, having been in the industry for nearly 20 years.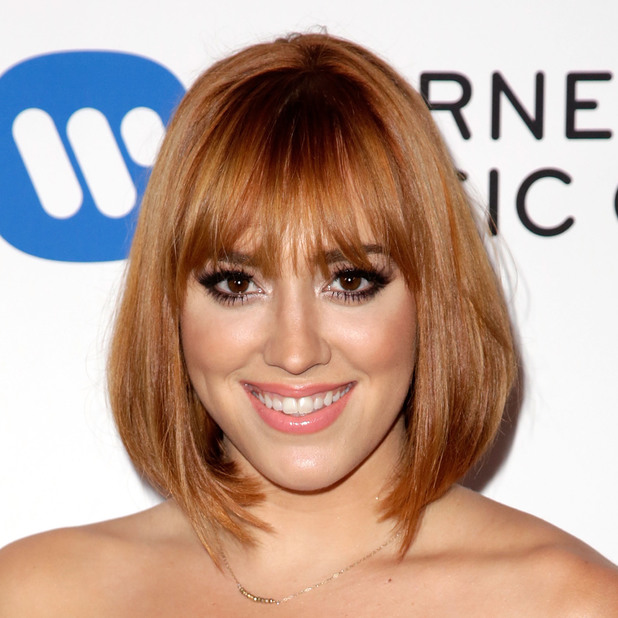 Much like her Wisteria Lane character, Julie Mayer, Andrea has a wise head on her young shoulders - hardly surprising given that she launched her acting career while most of her pals were still racing around the school playground.
It was at the tender age of just six that Andrea made her debut on Broadway in the famed musical,
Les Miserables
.
She's now swapped the small screen for the world of films and Andrea's latest starring role is in the high school chick flick
G.B.F.
(which stands for Gay Best Friend) alongside fellow twenty-something actresses Xosha Roquemore of
The Mindy Project
and
Harry Potter'
s Evanna Lynch.
We meet the beautiful young star to discover her secret to safely navigating the rough seas of Hollywood.
You made your Broadway debut at the age of six! Is there anything you've missed out on by being in the limelight from such a young age?
I always wondered if I would get to a certain place in my life where I would reflect and think "Oh I didn't have a real childhood," and I really don't feel that way. It was so important to my parents and my family that I maintained a semi normal life as a child and a teenager, so they really chartered out terrain for that in my life. But
G.B.F.
is the first project that I've ever been on with people my own age. So the entire cast is around my age in a film about younger people and so I said it kind of feels like my college years. So now I feel like I lived some of it!
Do you ever just want to ditch your sensible side and go crazy?
My mum always says that I was born like an 80 year-old so I don't know if it's the work that did that to me, or it's a pretty natural way of being! There maybe can be negatives to being a young person in this industry because so much is expected of you and it can be maybe scarring for someone who is trying to figure out who they are. But I'm so grateful for the lessons that I've learnt because of having such a strong work ethic instilled in me.
Has being the youngest of six siblings, who are also all actors, kept you grounded?
Absolutely yeah. There was always this idea that you do this while you enjoy doing it and the second you no longer enjoy it you find something else that you love. There's a lot of freedom in that and so I attribute my relative amount of sanity, in a city where a lot of people go insane, mostly to my family.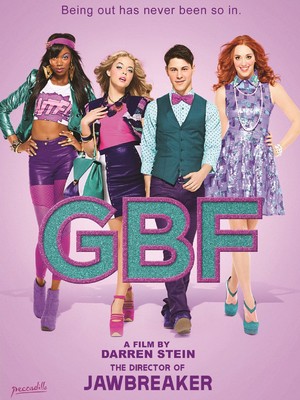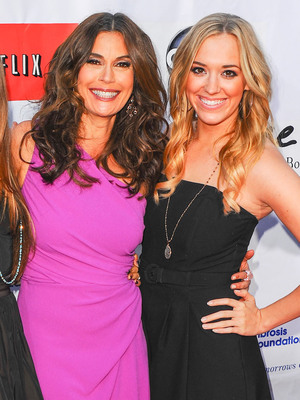 Do you have a favourite memory of filming with your on-screnn mum, Teri Hatcher, for Desperate Housewives?
I loved every moment of working with her, but I think my favourite moments are when we were off the set. She's an amazing host and she throws really awesome parties. She recently went to culinary school so she has a very big love of cooking and we were both obsessed with the Food Network show
Chopped
, which is a cooking competition show where the contestants had to create dishes with a basket of mystery ingredients. So she would throw real life chopped parties at her house. She would have a bunch of people come and get a basket of mystery ingredients and set up a judges table. I'm like, only Teri Hatcher would actually go through with this!
Did she take part?
Yeah I think one time she cooked but she had her daughter pick the ingredients and she was very much like, "I'm not gonna cheat, I will be just like everybody else!"
Are you still in touch?
Yeah definitely, it's a relationship that was so influential in my life. We get together relatively often or at least try to and I know that she is always literally a phone call away if ever I wanted to talk to her. She's just the best and she has been so supportive of me and she's so excited about all the different projects that I have been working on over the past few years.
Your other co-star Shawn Pyfrom (who played Andrew Van de Kamp) recently revealed his addiction issues. How proud are you of him?
It's very brave when anybody chooses to come out and speak about something that's difficult in their lives so publicly. And to share it with the intention of helping others is something to be so proud of. He is such a smart, incredible, multi-talented human being and I am just really happy for him and proud of him. He's in a really great place now. I think one of the biggest issues that we are facing in society is the way we deal with addiction issues and so I'm proud to know somebody who is choosing to take that on and share such a personal story with everyone.
How have you managed to step away from the temptation of going off the rails?
I always joke with friends and family that I may go through some crazy phase when I'm 50 years old and they'll find me in a bar in West Hollywood dancing on a table or something! There is such an allure when you are growing up in the city, especially when you're young and you're being showered with so much attention. People want you to go everywhere and they want to dress you in fancy things and show you off and it feels as though the same rules don't apply to you that apply to people living out of the limelight. Of course that's tempting, that's human nature. I've only ever been in this industry because I have such an immense love for the work itself and that other side has never been a driving force for me, in fact it makes me relatively uncomfortable. I also have such an incredible family. I'm the baby of six kids who will eat me alive if I went down that road, so I don't really have a lot of room for error! I can honestly say I don't just love my family but I really like them a lot. My siblings are my best friends. They are the greatest humans that I could ever ask for and the fact that I get to call them my blood is a great privilege.
Check out Andrea in the trailer for her new film G.B.F here...G.B.F. out from Peccadillo Pictures in cinemas and on demand 21 March, followed by a UK exclusive Blu-ray and DVD on 14 April