TOWIE stars Joey Essex, James 'Arg' Argent and Diags have been caught on film discussing their bad habits - and one of the lads picks their nose and eats it. Ew.
The Essex trio were recorded while discussing whether they would like to live together, and it seems they would rather not...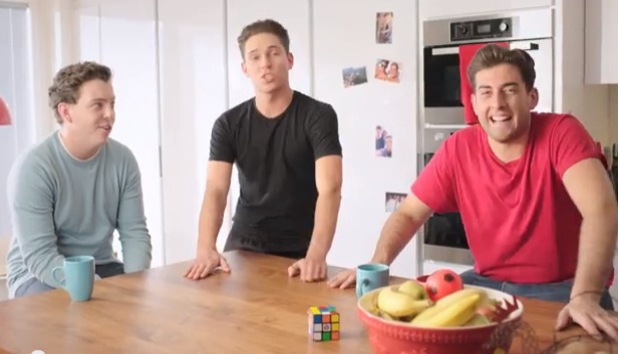 Diags reveals: "I think if you live in
Joey Essex
's house then you literally can't touch anything, you can't pick anything up and you can't put anything down cos he's crying his eyes out!"
Joey then explains: "I like to keep it reem. I like to keep it fresh, reem and clean." Arg tries to agree with Joey about his own cleanliness, however the boys are not convinced.
"You're well messy - you've never washed your bed covers in your life," Joey tells him. Turning to Diags, Joey says: "They stink, don't they?" Diags replies: "I'd rather sleep in the toilet."
But although that's pretty gross, it just gets worse.
Arg tells Joey: "Sometimes you pick your teeth and smell it." Joey shoots back with: "Sometimes you pick your nose and eat it."
We think we've established that we don't want to live with ANY of them!
Watch the full video here:
Joey and Arg filmed the video in connection with 'me' mobile energy. For more information visit www.mobileenergy.co.uk