Joey Essex has admitted that he would love to go back to school because he struggled with learning when he was younger.
The reality TV star recently travelled to Africa as part of a special documentary to discover more about African wildlife and culture first hand.
And now he's got to grips with gorillas and local tribes, he feels ready to return to school.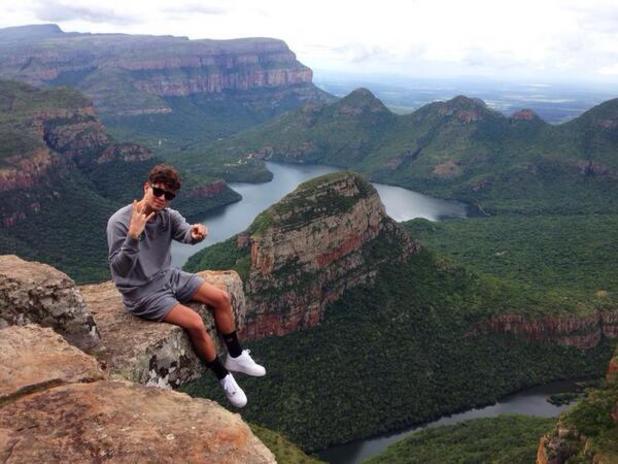 Speaking about his new show
Educating Joey Essex
, he said: "I hope the show becomes a series because I would love to go back to school. I think that would be a good episode to film. I want to go to museums and stuff and learn about history.
"I wanted to learn more about Africa this time, but I also want to find out more about learning in school. I had difficulty when I was there, so I'd love to go back and do something like that. I left school at 16, after my GCSEs."
Back in January,
Joey flew to Africa to film his spin-off ITV2 show
after a pretty gruelling stint in the Australian jungle for
I'm A Celebrity... Get Me Out Of Here!
And it sounds like the experience really has been an educational one.
Reveal
caught up with the cheeky Essex star to discuss what he learnt in Africa, as well as the subject of pet monkeys, a possible rap career and whether he plans to return to
TOWIE
.
How did the title Educating Joey Essex come about? Were you a little bit offended by it?
"No, not at all. I was the one who came up with the title. I loved it because it makes sense doesn't it? I didn't want to call it
Learning Joey Essex
, the best name for it was
Educating Joey Essex
. I thought it was brilliant."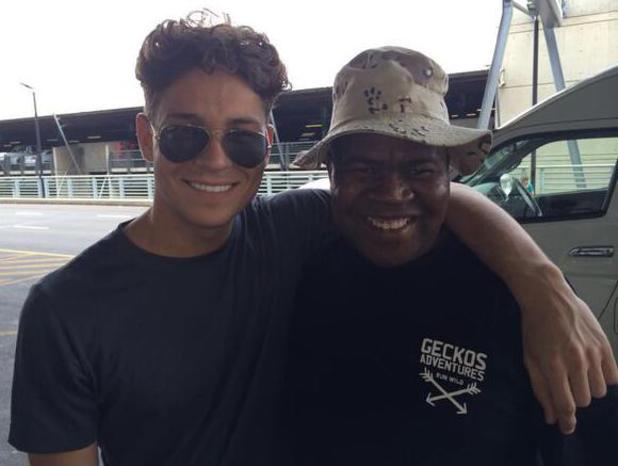 Obviously it was a bit of a culture shock for you to go to Africa, but what was the biggest shock of all?
"Going to Soweto was quite jokes. I went to a neighbourhood and there were all these people going crazy, jumping about dancing, ripping their clothes off, throwing them on the floor and spraying custard everywhere. They threw the custard to prove they were rich and prove they had more money than the others. Like we would spray champagne, they spray custard.
"I didn't actually stay with them while I was there. They probably would have thrown custard over me while I was asleep!"
What was was it like being up close to all of those animals - especially the monkeys?
"A monkey bit me straightaway! I can't believe they got that on camera. Basically, this monkey was in a sweet shop - I don't think they show that part of the story in the episode – and it was going nuts, eating loads of sweets and getting proper hyper from the sugar.
"The amount of sweets this monkey was eating was ridiculous, but it lived in the sweet shop with this lady – it was her pet. So I suggested we take it for a walk, but it didn't like walking and ended up jumping on the lady's leg and onto her shoulder like a parrot. Obviously, I wanted to touch the monkey too and let it be on me, but as soon as it did jump on me, it bit my arm straightaway!
"I think it knew that I was
Joey Essex
and thought it would make good TV."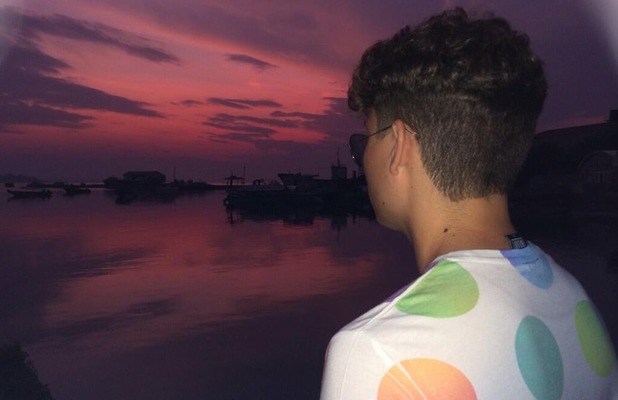 So have you rethought your desire to have a pet monkey now?
"Well, what I learnt most while I was out in Africa is that gorillas and monkeys are a lot happier in their natural habitat. A gorilla came right next me in the wild and didn't do anything to me, but the monkeys that are hyper off sugar and kept as pets aren't as happy around people. They're better in their natural habitat and probably not best to keep as pets."
What was the hardest thing about being out there?
"I didn't have wifi in many places. I didn't have all of my clothes or all of my trainers either, but it was mainly the wifi I struggled with."
How did you find filming this show on your own, without your friends or fellow celebs?
"It's a lot less stressful, but it's just as hard. It's just different. This time I was being thrown into neighbourhoods and into jungles with gorillas, which was scary. It's intense, especially because you're by yourself. At times I got lonely out there, but I enjoyed every minute of it and I'd love to learn more about the world."
What is it like not being on TOWIE anymore?
"It's actually quite nice. I've still been watching it, I love the show. It's a little bit weird not seeing myself in it and not being involved in all the drama, but I was at the core of that show and I was always causing agro, so now I'm out of it I think everyone's a lot happier."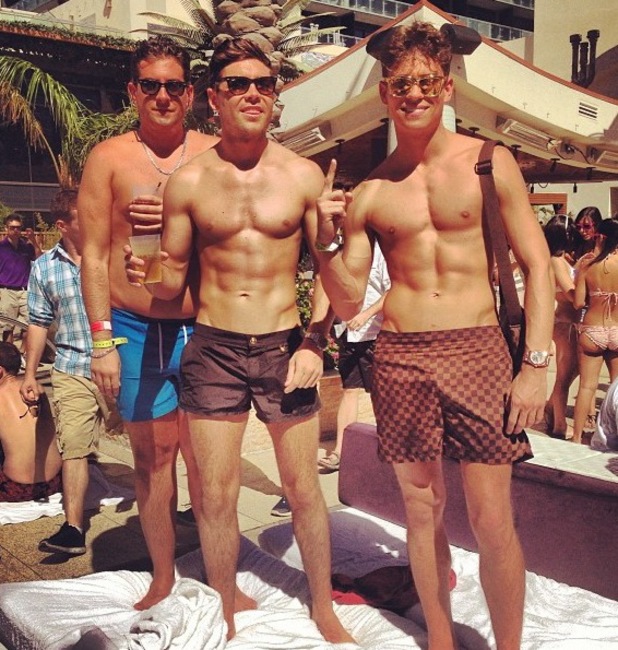 Do you think the show is less entertaining without you on it?
"I will always say that there's no one bigger than the show, because I think the show is bigger than everyone and I know I was a big part of it, but I still think the show is great. I'll never say never to going back, but I think it's nice at the moment because new characters are being brought in and they are letting the public know who they are."
What did your friends think of you doing this new show?
"They thought it was hilarious. They were ringing me up all the time while I was out there. But it's funny because when I went in the jungle, they never expected me to do everything I did, like jumping out of a helicopter or eating things in a trial – so it's jokes that I've now done this as well."
Was filming Educating Joey Essex harder than being on I'm A Celebrity?
"It was probably about the same, although they are both completely different things. The hardest thing about the jungle was the starvation and having to do the trials with no energy, but the hardest thing about going to Africa was being thrown into situations that you never thought you'd be thrown into, for example being in the middle of a bunch of gorillas. If a gorilla started eating me, the crew would have just filmed that as well! It would make a great show."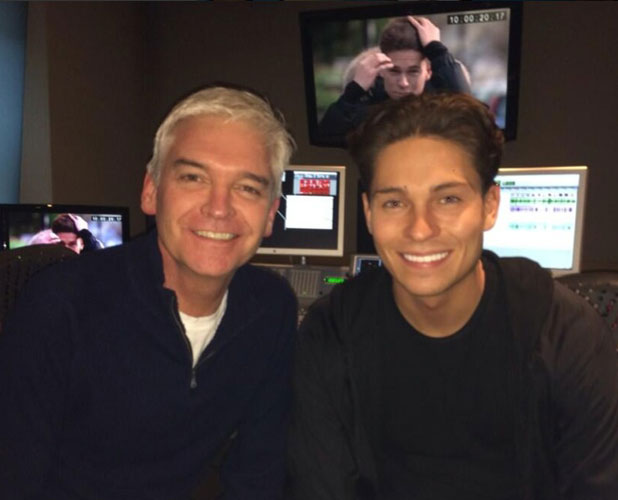 What will you take away most from your trip to Africa?
"Probably meeting the gorillas, because when you see them on a programme with Sir David Attenborough they look so serious and they don't even look real, but on my show you actually get to see exactly what they are like. They're quite cute.
"The tribe was interesting too. You learn how lucky we are back here. It makes you appreciate life because they've got nothing out there, but they are all still happy and have massive smiles on their faces. You definitely appreciate what we've got here."
You're working on so many different projects at the moment, what else is in the pipeline?
"I have my book coming out in May, which is called
Being Reem
and I have my
Essex Anthems
album coming out this month – straight after my show.
"I want to do some more TV shows and maybe a bit of rap. Some big rappers in London have been in contact with me about working on something. So maybe one day you'll hear me rapping!"
Educating Joey Essex airs on Sunday 16 March at 9pm on ITV2.
Will you be tuning in to see Joey's trip to Africa? Let us know, as the best comment from across the website each week wins £50!
Got an iPad or iPhone? Reveal Mag has been especially designed to fit!