Made In Chelsea star Cheska Hull has been given a mouse makeover to help stamp out cosmetic animal testing.
Cheska has joined forces with welfare charity the RSPCA, who are campaigning to put a stop to beauty products being tested on animals in every country worldwide.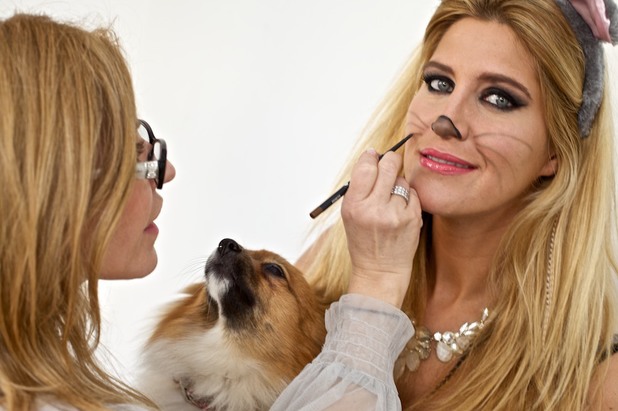 The venture is called 'Makeover the World' and comes after the charity found 76 per cent of women and 59 per cent of men asked in a survey wanted to ban it globally.
Cheska says: "I'm supporting the RSPCA Makeover the World campaign to end cosmetic testing on animals because it is hard to believe products that make us look so good are tested in such an ugly way.
"11 March is the year anniversary of the EU sales ban on cosmetics newly tested on animals, so I'm giving my support to help end the practice globally."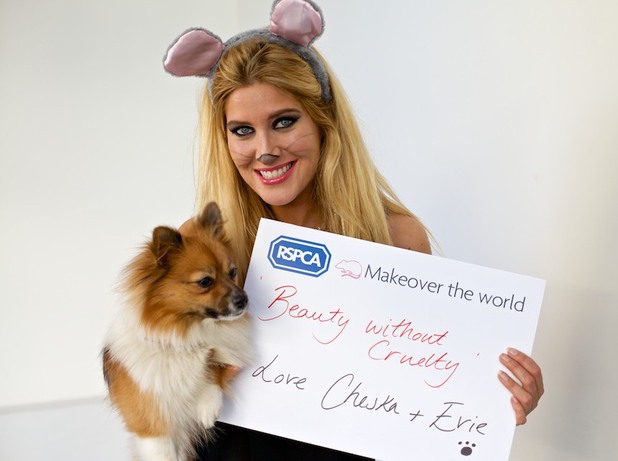 She added: "Cosmetic companies need to know that their customers care about animal welfare so please join me and dedicate your makeover to #makeovertheworld - because if we can end cosmetic testing here then surely it can happen worldwide?"
The RSPCA want companies to no longer use animals to develop new products or ingredients, not market further products in countries where animal testing is required and to help further the development of humane alternative methods.
For more information visit
http://www.rspca.org.uk/makeovertheworld
.