Danielle Lloyd looked ready for summer today as she attended the Mother & Baby Big Heart Awards in London.
Mother-of-three Danielle made the most of the pleasant temperatures in the capital by stepping out in a pretty floral dress on Monday (10 March).
Showing winter is well and truly drawing to a close, she shunned the tights in favour of bare legs – although if we had a tan like that we'd probably do the same!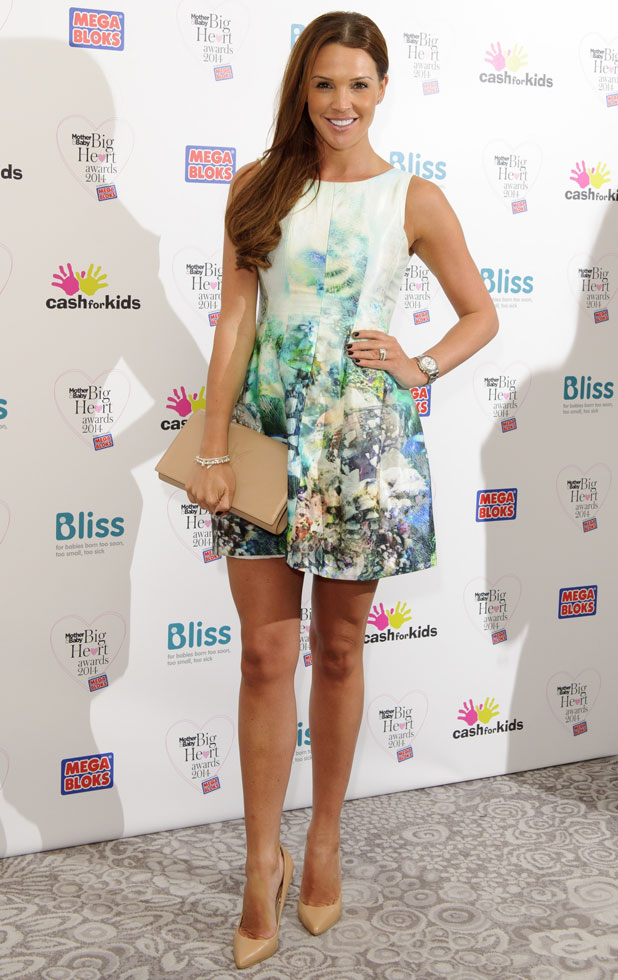 Danielle was recently seen enjoying the sunshine abroad so no wonder she had that post-holiday glow about her.
Today's Mother & Baby Big Heart Awards celebrates maternity and family heroes who have made a difference in someone's life. Categories include 'Mum In A Million', 'Fantastic Father' and 'Outstanding Neonatal Team Of The Year'.
Pretty model Danielle admitted being at the awards ceremony was emotional as it reminded her of son Harry's birth, telling fans on Twitter: "At the mother and baby big heart awards so sad and inspirational brings back memories of when Harry was born #bliss (sic)."
Her hashtag, Bliss, referred to the UK charity that provides care and support for all premature and sick babies and their families.
Danielle gave birth to Harry, her second child, in 2011. He was born ten weeks early and, weighing just 4lb 4oz, was cared for in a neonatal unit before being allowed home.