Rough Copy are continuing on as normal despite band member Kazeem Ajobe being told to leave the official 'X Factor Tour 2014'.
Joey James and Sterling Ramsey are now performing as a duo after
it emerged earlier today that Kazeem had been kicked off the
tour following an "incident" backstage - although the exact reason is unclear.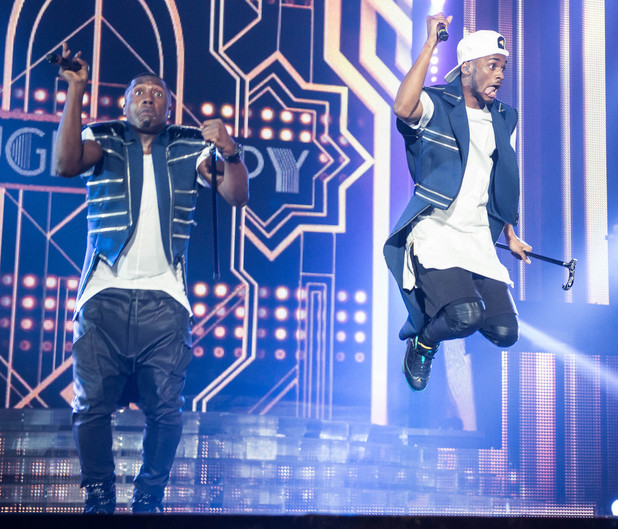 It had been suggested that former
X Factor
judge and mentor Gary Barlow had ordered the dad-of-one to leave, however a rep has since told
Reveal
: "Gary had nothing to do with it."
Following the news, Joey and Sterling - who took to the stage as a duo in Wembley Arena on Saturday night - have however carried on tweeting to fans as if nothing has happened.
This morning (10 March), the band said: "Heading To Liverpool Today All The Liverpool @Roughians We Want To see Yall Tonight. Bring Ur Banners, Posters & Merch. #RC123 #Let'sGetIt."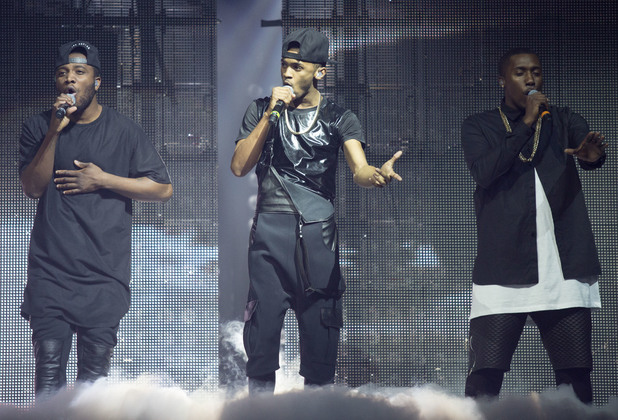 Last year, returning hopefuls
Rough Copy
made it to the semi-final of
The X Factor
, although their journey on the popular ITV show was far from smooth.
Due to issues with his visa, Kazeem was unable to travel to New York for the judges' house stage of the contest, leaving Joey and Sterling with the difficult task of representing the group and auditioning for Gary on their own.
The twosome were told they had made it through before Gary visited Kazeem and invited him to also join the live shows.
In response to Kazeem's tour departure, Rough Copy's rep also said: "To confirm the band are still very much together and plan to continue to work with Epic after the tour."