One Direction's Niall Horan enjoyed a boys' night out over the weekend with an eclectic group of celebrities including Guy Ritchie and Brian McFadden.
Irish singer Niall looked thoroughly engrossed in the UFC Fight Night action as he stood alongside a male friend at the O2 arena in London on Saturday night (8 March).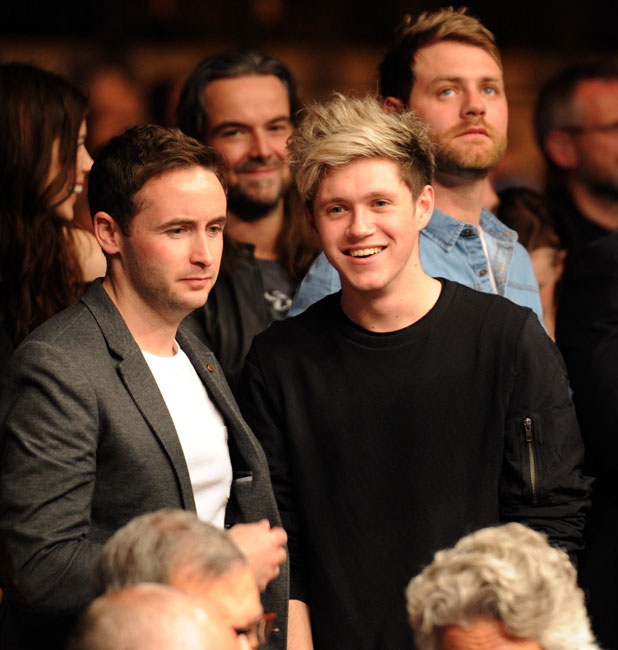 Yep, that's former Westlife star and fellow Irishman Brian McFadden standing to his left.
We wonder if they exchanged any boyband goss?!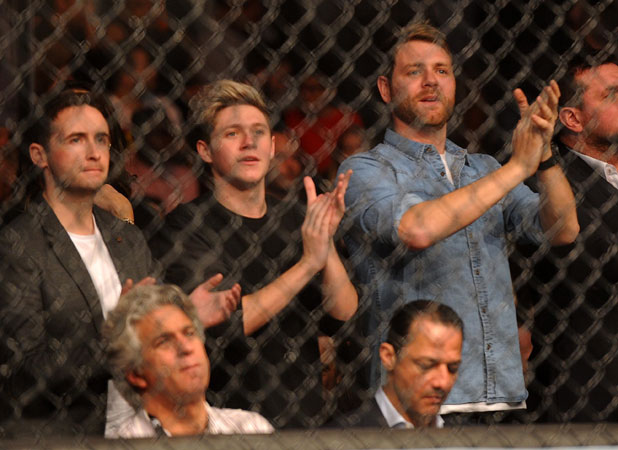 Or, did the whole
Westlife using 'Where We Are' as their tour name in 2010, then One Direction using it four years
later come up? (Okay, we know Brian wasn't in Westlife in 2010 but still...)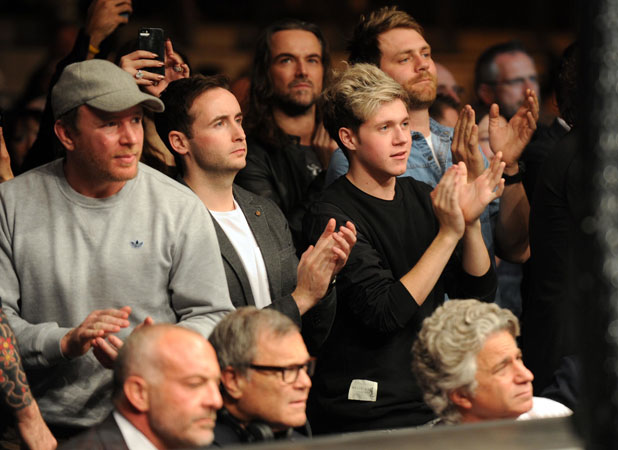 Niall certainly seemed to have a good night, tweeting afterwards: "Jesus Christ that was unbelievable! UFC was amazing ! Some serious brawls!"
The blond-haired singer had a pretty sport-packed weekend. Not only did he head off to the O2 for the Fight Night, he also spent part of his Saturday curled up on the sofa watching Ireland take on Italy in the rugby. Ireland won 46-7, FYI, so no doubt Niall was pleased.
And then watched the England-Wales game the following day.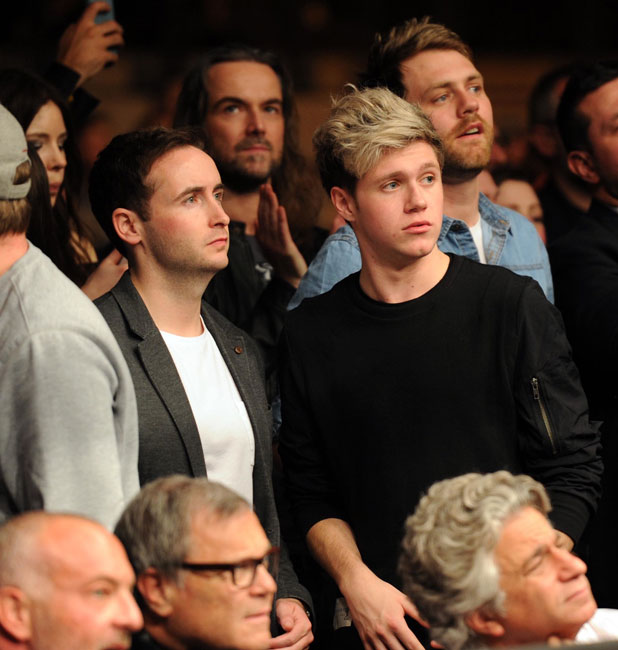 One Direction are taking somewhat of a hiatus at the minute following an insanely busy last year and an insanely busy year to come, with a
huge stadium tour
kicking off in June.
For
Niall, he's used the downtime to address a problem with his knee
, telling fans in January that he'd secretly undergone major surgery that was a success.
He's been seen out and about with crutches since the surgery but hopefully is healing up nicely and he'll be back to jumping around stages soon enough.
Watch 1D's latest music video for 'Midnight Memories' below: