The Wanted's Jay McGuiness was reportedly knocked out and dragged from an Essex nightclub following a brawl over drinks.
Jay was in The Villa in Epping with his bandmate Tom Parker - who was making a personal appearance - and his girlfriend Kelsey when the alleged scuffle broke out.
It has been claimed the row erupted following an accusation that drinks had been pinched. Jay was apparently knocked over and pulled outside before being put in a cab by Tom.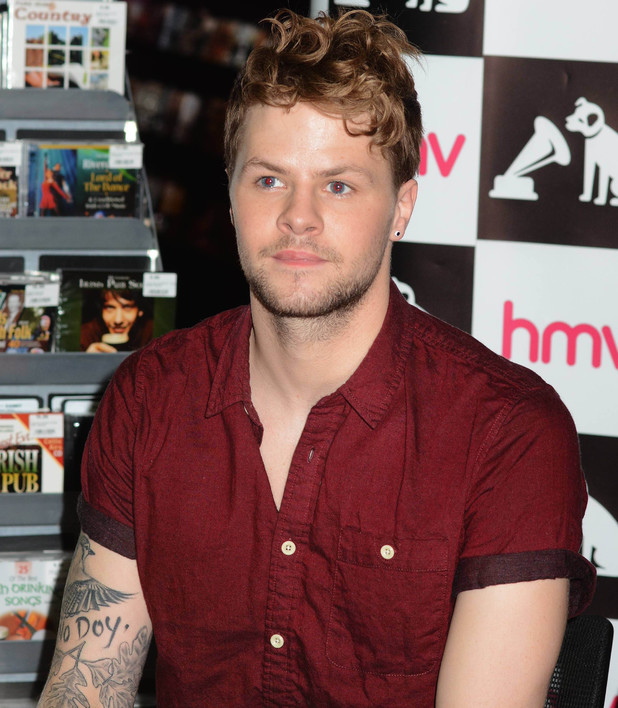 A source told The Sun: "A nearby table complained to staff and claimed Jay had stolen drinks and caused a fight between punters so security attempted to remove Jay from the VIP area.
"He pushed back to try to get them off him, so the security thwacked him. Jay was knocked to the floor and then dragged from the venue."
A spokesperson for The Villa also told the newspaper: "We cannot tolerate this behaviour from anyone, celebrity or not."
Reveal
has contacted Jay's rep, although he has previously refused to comment on the incident.
A source has since told
The Mirror
that Jay had no need to steal drinks as he and his pals had their own table of free booze.
Hope you had a great birthday misskelseyh! Lots of love from the mcguiness house! http://t.co/UPJsWpeptG

— Jay McGuiness (@JayTheWanted) March 9, 2014
Jay has not mentioned it on Twitter, but he has commented about the night in general as it was Tom's girlfriend Kelsey's birthday.
Posting on Instagram, he wrote: "Hope you had a great birthday @missKelseyH! Lots of love from the McGuiness house!"
In January,
The Wanted announced they would be taking a break
once they've wrapped up their 'Word Of Mouth' tour in May.
In a statement, the band said: "This tour will be their last for a while as Tom, Max, Jay, Siva and Nathan have collectively decided to take time to pursue personal endeavours following the tour's conclusion.
"The band wants to stress to their fans that they will continue on as The Wanted and look forward to many successful projects together in the future. They thank their fans for their continued love and support and look forward to seeing them on tour."