Pixie Lott has credited her family and best friends for helping her stay on the straight and narrow as a teenager.
The singer first found fame four years ago when she was 19 years old but has managed to keep on the rails despite being in the public eye.
Pixie, 23, appeared on ITV1's
Daybreak
today and, when asked how she has kept grounded, she was quick to praise her loved ones.
"I'm really close to my family and see them all the time and all my best friends are my friends from school," Pixie explained.
"I think it's just the way I've been brought up...I'll always be like that and will never change."
Pixie is now set to release her first single in two years 'Nasty', and this will be followed by a self-titled album,
Pixie Lott
.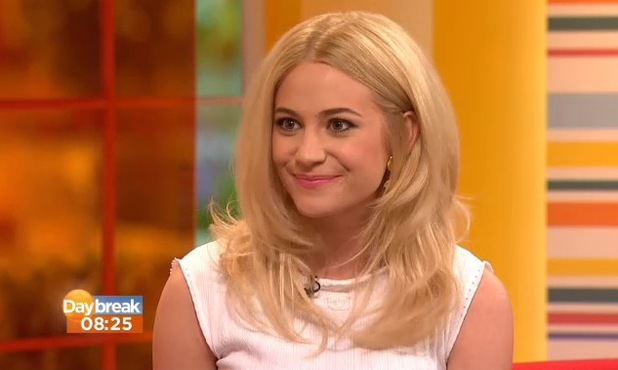 Speaking about her music, Pixie added: "This new album has a more soulful sound. I just wanted to be a perfectionist and take my time.
"I think with soul music, it's very personal and emotional."
Speaking of which, one of the tracks on
Pixie Lott
was written after the star's grandmother passed away in 2012.
"I wrote a little song for her with help from my sister," Pixie said. "It was a year ago in August that she passed and straight after that I went into the studio. I felt like I wanted to get it off my chest and write a song.
"Because the emotion was quite raw, it had only happened a few days before, the song came out so quickly. It is one of the quickest songs I've ever written."
Watch Pixie's video for 'Nasty' here: