Peter Andre no doubt made his children green with envy yesterday after hanging out with some of Disney's favourite characters.
Peter, who has just become a dad again
after fiancée Emily MacDonagh gave birth to Amelia
, popped on a smart black shirt and met the likes of Mickey Mouse and Donald Duck at a launch.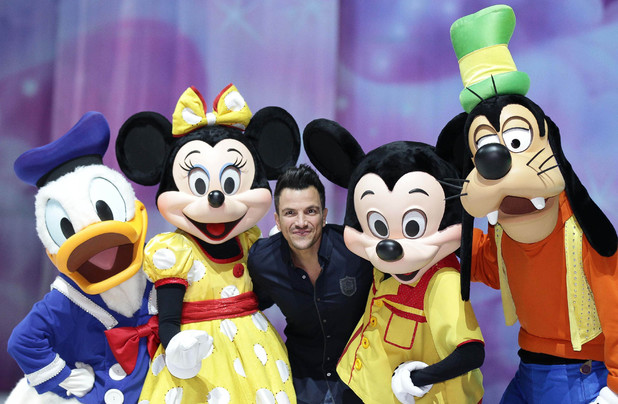 The father-of-three was helping promote Disney On Ice's latest show 'Worlds Of Fantasy' in Leeds and appeared to be having a fabulous time with his friends.
But before smartening up for the launch, Peter was spotted chatting on his mobile phone and didn't look quite as smiley as when he met Mickey.
Dressed in a casual white tee, grey hooded top and maroon jogging bottoms, he almost seemed a little harassed as he headed to the event.
Perhaps it was his son Junior on the line giving him an earful for not bringing him along?!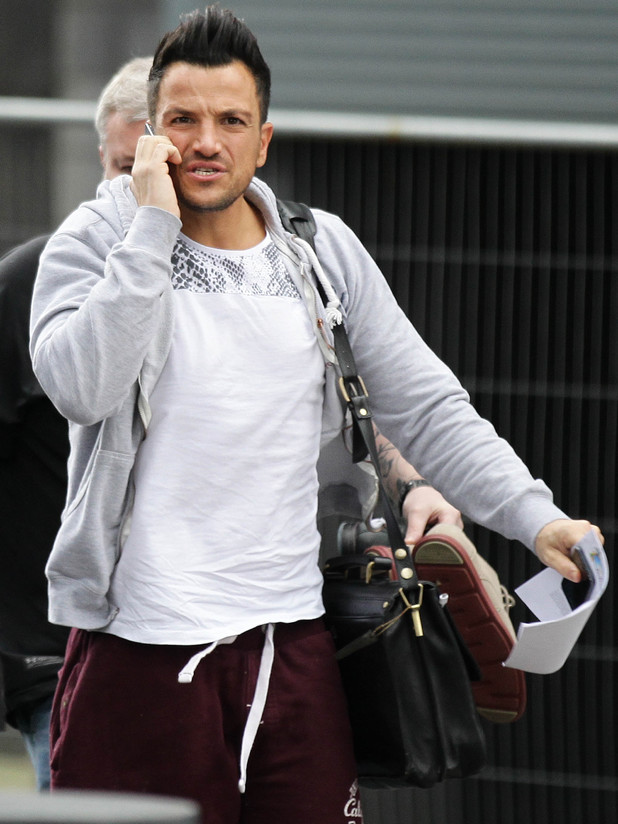 Last month,
Peter admitted that he wants more children with Emily
.
When asked during an interview with the Sunday Express Saturday magazine whether he wanted to expand his brood further, Peter said: "At Christmas I'd have said no [to more babies]. Now it's yes.
"I've had some very dark days but our daughter has given me a new lease of life... She is gorgeous. Emily is the perfect little mum and we are all bonding very quickly."
Peter and Emily from the beginning:
Copyright: WENN.com