Nicki Minaj is known for being loud and proud of her body, but she has now taken flaunting her assets to the extreme with a series of naked shower photos...
US star Nicki stripped off and worked up a lather in the bathroom last night (5 March) before grabbing her camera.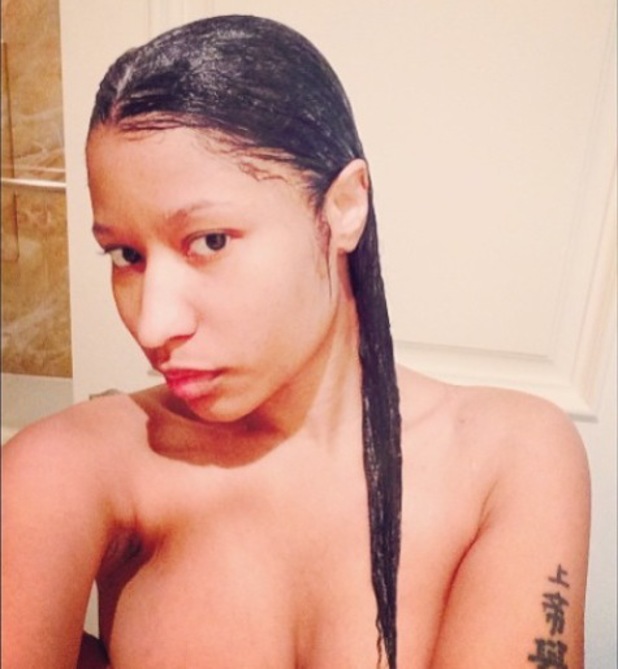 She then took a number of saucy selfies, while cleverly protecting her modesty, and uploaded them to Instagram.
Well, we say selfies, however it seems someone else was actually taking the pictures as both her hands were...in use. Oo-err!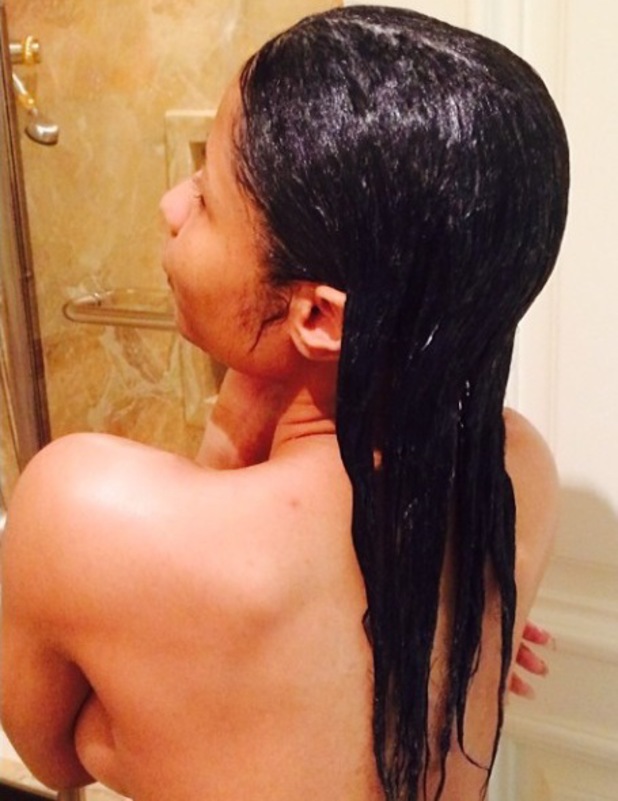 'Superbass' singer Nicki definitely seemed to be having a great time in the shower, although she gave no explanation for her photos on the social networking site.
What is most bizarre, however, is that Nicki's fans seemed more interested in whether her hair is real or fake that what she was getting up to.
One commented: "If you think that's a weave, you stupid as hell...[sic]"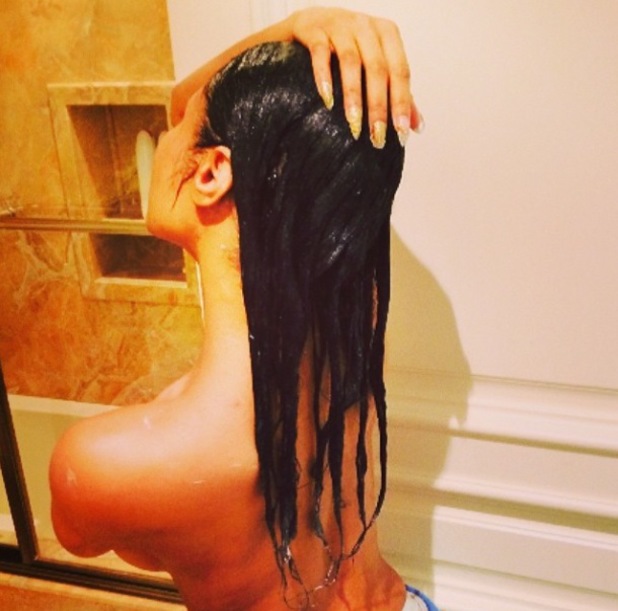 Another shot back: "Buss that hair down tha middle and into 6 sections so we can see from root to tip then I will believe."
Now now, let the lady have her shower in..err..peace...
What do you think of Nicki's shower selfies? Tell us below, as the best comment from across the website wins £50.