Rihanna and Oscar winner Lupita Nyong'o certainly made a striking pair when they bumped into each other at Paris Fashion Week today.
'Umbrella' singer
Rihanna
and
12 Years A Slave
actress Lupita sat next to each other at the Miu Miu show on Wednesday (5 March) and posed for a few pictures together afterwards with matching smiles.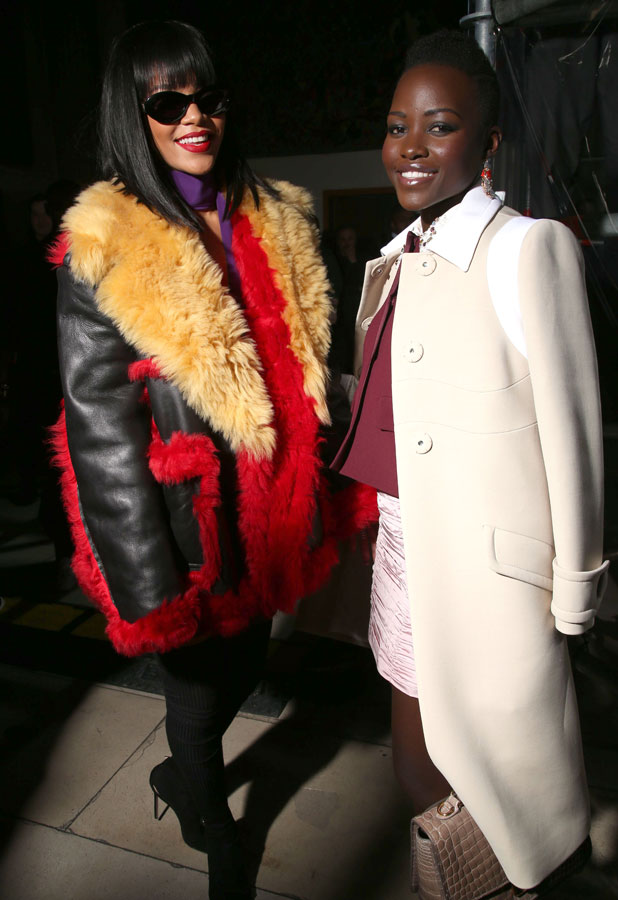 Lupita even snapped a couple of selfies for Instagram, describing RiRi as "sensational."
Rihanna was wearing what can only be described as a very, very odd bulky coat, whereas Lupita was classic elegance personified in a chic cream jacket.
Sorry Rihanna, but we think Lupita has definitely won this style battle!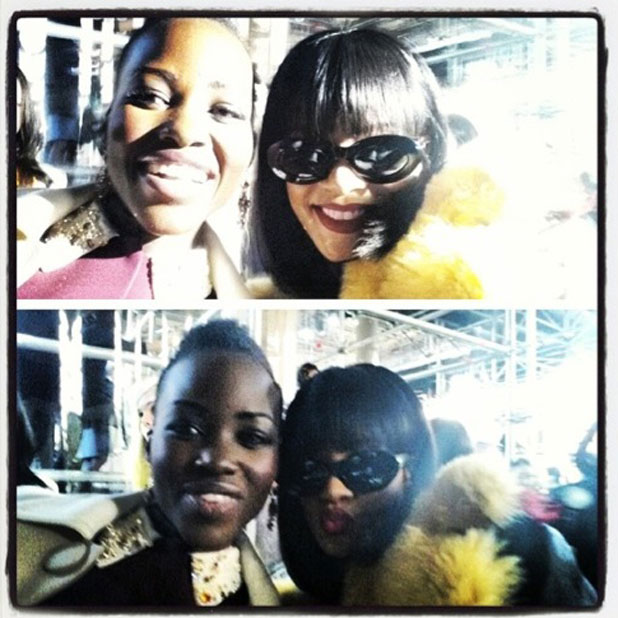 Not that we're surprised considering that gorgeous Lupita has become the fashion darling of Hollywood following amazing outfit after amazing outfit during awards season.
Her pièce de résistance came at last weekend's Academy Awards, where
Lupita picked up the 'Best Supporting Actress' gong
wearing a beautiful pale blue Prada gown with a plunging neckline. She had the gown specially made for her, saying she chose the pale blue because it reminded her of home in Nairobi.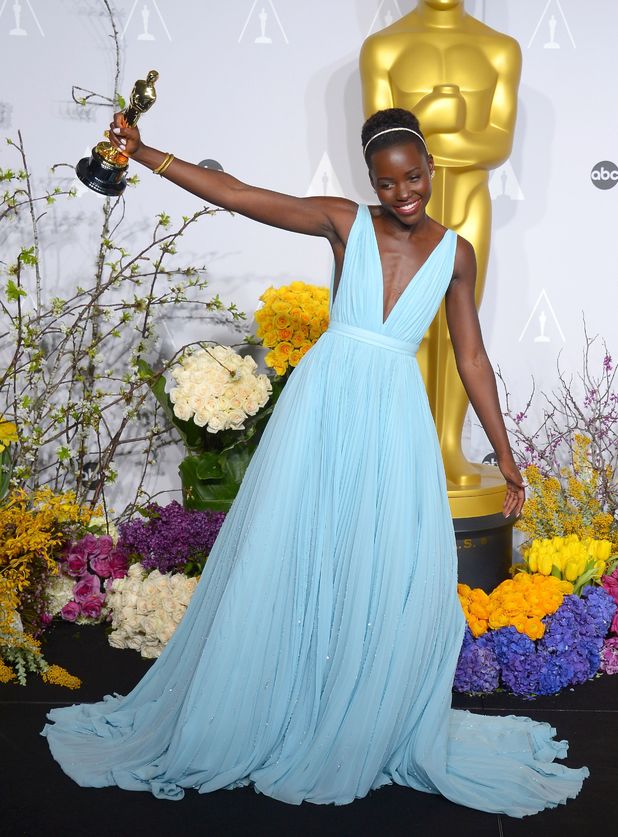 Lupita, 31, posted a picture of her statue on Instagram the day after the ceremony, adding: "I WON!!! It still has not registered that I am the proud recipient of the #AcademyAward for Best Actress in A Supporting Role. What a magnificent day.
"Thank you again to the Academy and to all who put their time and good energy into rooting for me. #Oscars #latergram #nofilter @lovegoldlive @academyawards (sic)."
Check out the red carpet gallery from the Oscars below:
Copyright: Rex Features Startraks Photo