5ive star Abz Love turned hairdresser this afternoon - and his first victim (erm, we mean client) was his girlfriend Vicky Fallon!Reveal's
Big Reunion blogger Abz
was caught in a series of funny pictures as he attempted to style Vicky's dark brown tresses.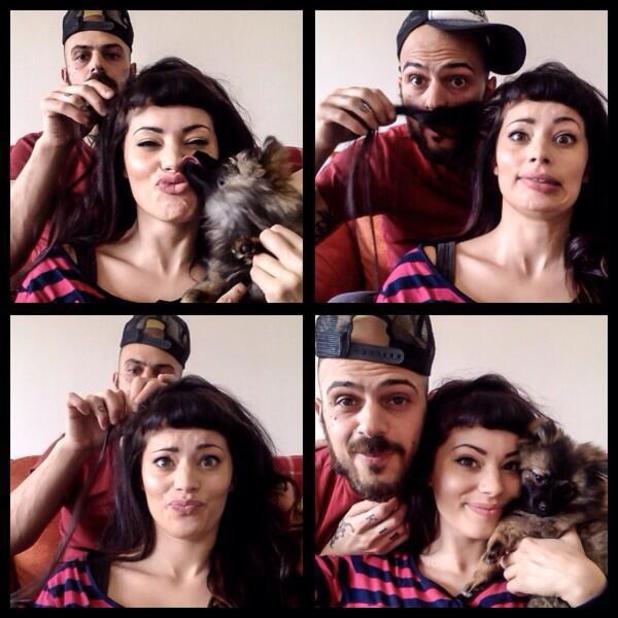 The couple's pet dog also appears in the shots and in one, Abz is using Vicky's hair as a moustache. We love the look on her face!
Vicky uploaded the photos on Twitter, saying: "@abzlove is doing my hair!"
Now living away from the bright lights of London,
Abz and Vicky are currently renovating a cottage in Wales - and filming their own reality show
!
The fly-on-the-wall series is called The Gud Life and the couple are currently in talks with big TV networks in a bid to get it on our screens.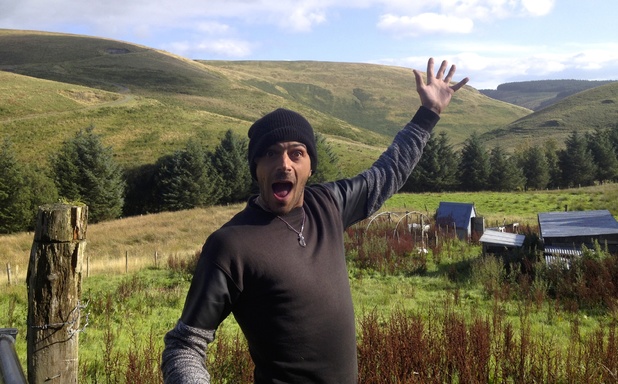 A source recently told us: "Da Gud Life will follow Abz and Vicky as they balance the glitz and glamour of the celebrity world, along with performing with 5ive, with moving to a derelict cottage in the Welsh mountains in an attempt to live 'Da Gud Life'.
"The series will show some hilarious scenes with Abz attempting to get to know the locals - and them trying to understand his accent - fights, lots of drama and laughter.
"It will also feature plenty random 'Abzisms', a birth, a death and a wedding..."
We want to watch it NOW!