3T are taking part in The Big Reunion this year and have finally shed some light on to their previous struggles in the industry, as well as what it was like growing up in the Jackson family.
Taj, Taryll and TJ - sons of Tito Jackson - shared their emotional story on last week's episode of the popular ITV2 show and opened up about their personal life, including the tragic deaths of their mother Delores and their incredibly famous uncle Michael.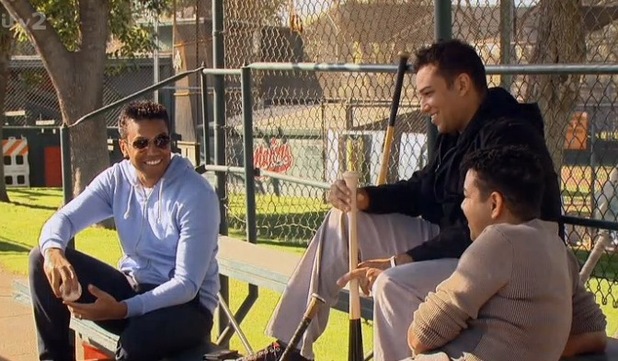 The group also battled with their record label and faced a number of hurdles that eventually prevented them from continuing with their career, but now they are back and making up for lost time by joining Damage, Girl Thing, Eternal, A1 and new band 5th Story on
The Big Reunion
.
Reveal
caught up with Taj, Taryll and TJ to discuss the reality show, as well as their thoughts on the other bands, whether father Tito had any wise words and what TJ thinks of ex-girlfriend Kim Kardashian's fame!
What about The Big Reunion are you most looking forward to?
Taryll: "We're most excited about being in front of the fans again. It's been so long. We love them so much and just to be able to be in front of them and be on stage again, doing what we love and doing it for the people that we love, that's exciting."
What made you want to reunite in this way and why now?
Taryll: "It doesn't really feel like a big reunion for us because firstly, were brothers, and we never actually separated as a group, broke up or stopped doing music. It's just that things got in the way and prevented us from continuing our career. So I like to think of this more as our reunion with the fans."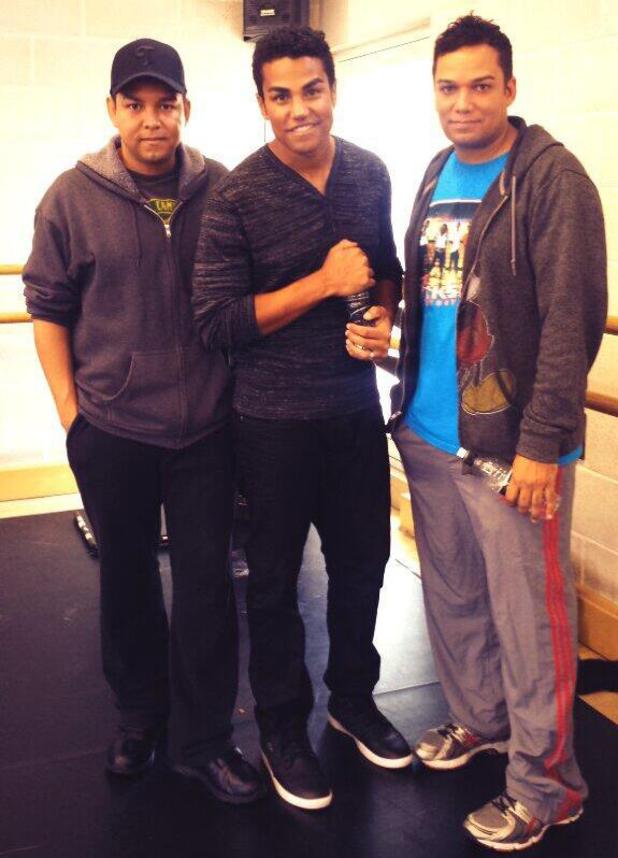 Taryll, you've been working on solo music over the years haven't you?
Taryll: "Well, we all have individual projects as well. Taj was working on a film and TJ had side projects too, but we never split up. We're brothers and 3T is always what we will be. We have done solo projects but we've never 'gone solo' or stopped being a group.
"I totally prefer recording with my brothers. It feels like home and that's what is so fun about this and being able to be on stage with them again."
What did your dad think of you doing this show?
TJ: "I think our father was just happy for us to get back out there, along with the rest of our family. They know the struggle that we went through and all the things that got in our way, so I think everyone is just happy that we are continuing our careers now."
Taj: "[Our Dad] makes an appearance on
The Big Reunion
and lays down the law. He is our dad after all and he doesn't let us get away with stuff. He wants the best for us."
What advice did he give you guys ahead of taking part in the show?
Taj: "He's given us advice our whole life, so he didn't really tell us anything new this time. But he kept saying it's important to remember the fans and that we are doing the show for them."
TJ: "I remember when he came to the UK a few weeks ago, before he left the last thing he said to us was, ' enjoy it'."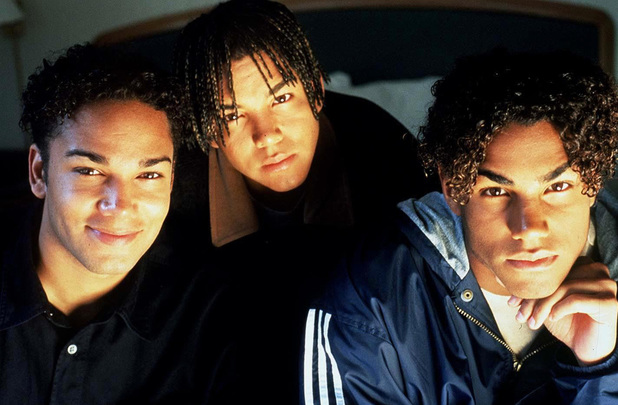 Is it hard performing your track 'Why' without your uncle Michael?
TJ: "It's really hard. We've only performed it once publicly before now and it's going to be hard on this show in particular because there will be things that remind us of him. That will be really difficult and emotional for us. It will be a challenge, but hopefully we'll get through it."
You were big in Europe back in the day, so had you heard of any of the other bands before?
TJ: "We're meeting all the bands for the first time actually, so we're only just getting to know them now. We had heard of some of them."
Taj: "We did the Smash Hits Poll Winners Party with Eternal back in the 90s, but we never physically met."
Have you and Eternal bonded because they are two thirds sisters and you're brothers?
TJ: "We've had conversations about being siblings because there is a certain dynamic about being siblings in a group. We're brothers and we're different people, so we do have different views on things, but never to the point of falling out [like some of the other bands have].
"There's three of us so it makes it pretty easy to make decisions. If one of us feels pretty strongly about something, the other two stand behind it. We don't really have any major disputes or blowouts. Plus, we grew up seeing our uncles and our father kind of mesh together and keep their band going, so it's been easy for us to follow that lead."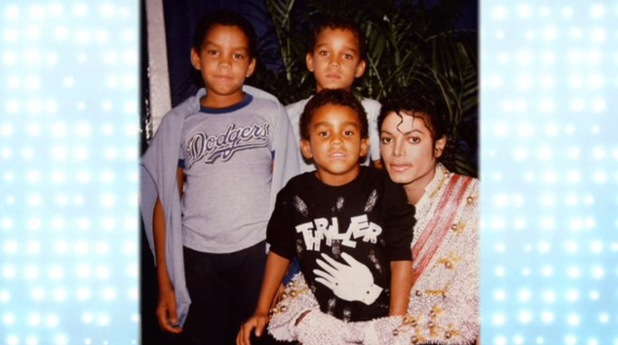 Which of the other bands on the show are standing out to you?
Taj: "Actually every band is unique and they're all really impressive to me – not only personality wise, but performance wise too. Seeing them for the first time was really nice."
Taryll: "All the songs are really great, but the one's that have stood out for me are A1's 'Caught In The Middle' and Kav's 'I Can Make You Feel Good'. But it's a great show and all of the songs are very catchy."
Taj: "I'm waking up to Damage's 'Wonderful Tonight' in my head. And Eternal's 'I Wanna Be The Only One', because I had never heard that song before and it was massive."
What do you think of newly-formed group 5th Story?
Taryll: "I think it's still early. But saying that, they're really cool guys, they're really nice and all very professional. They want to make it work and so they're putting the effort in. But it's still tough to take five different singers and put them together in such a short amount of time. From what I see, they are getting along well. "
TJ: "There's a lot of different personalities in that group. The other bands have been together for a while and spent a lot of time together, so they know each other. But this band was thrown together and it's more of a challenge."
Now TJ, you dated Kim Kardashian when you were teenagers and even went to prom together! Are you guys still in touch?
TJ: "I still talk the family every now and then, though not too much because our schedules are pretty busy. I dated Kim when my mother passed away, so I was actually quite close to the family when I was young."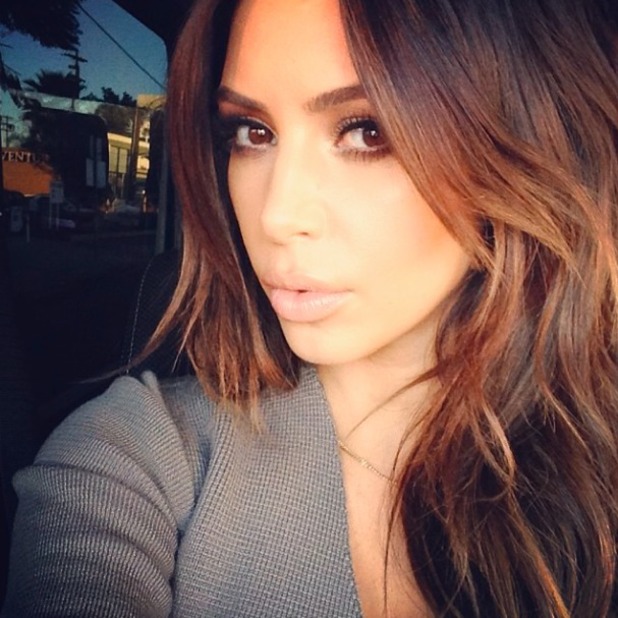 Are you surprised by how famous she's become since your school years?
TJ: "Well, we grew up at a school with people like Paris Hilton and Nicole Richie and they were quite popular before Kim was. But it's a different time now. It's a time when you can become a huge star on reality TV, so when Kim and her family became popular it wasn't that shocking, as we were kind of used to being around other people who had become famous and taken the same route."
What do you guys like most about being in the UK?
Taj: "The weather! No, not really, but it's funny because everybody complains about the weather here, which I get, but being from California where it is sunny all of the time, it's nice to have a change. I do like to feel rain and wind and cold for a little bit, but if I had to deal with it everyday, I'd be like you guys. I'd hate it."
TJ: "I like the culture, the people and the lifestyle. I also like the architecture and the landmarks. We've done more sightseeing in the last couple of months than we did when we were out here for almost a year previously. We've seen a lot of cool stuff like the Tower Of London and Big Ben."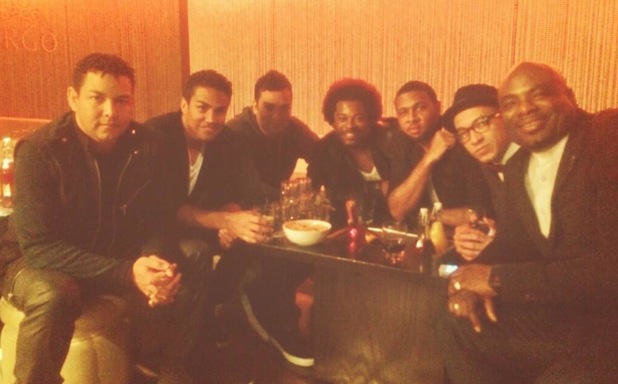 What is the hardest thing about being in England?
Taryll: "I think the hardest part is being away from our families, but we understand it's work and we've been through it before with our father being in his group and being away from home. Now we're on the other side of the fence. Technology helps though. We Skype, so it's not as difficult as back in the day when my father was travelling.
"I've missed both of my sons' birthdays, but my oldest son knows what's going on and he's excited."
What are you hoping to get the most out of being on The Big Reunion?
TJ: "We're taking it day by day, but we're excited to give the fans something to remember and something that makes them happy. If we can record, perform and tour more after this that would be great, but for now we are taking each day as it comes."
Taryll: "We've never really stopped recording music, so we have plenty of songs. But the thing we liked about
The Big Reunion
was that it was a platform to tell our story because nobody really understood what happened to us, we just disappeared and this allows us to give back to the fans. Hopefully from there we can keep moving forward."
The Big Reunion - The Official Album is out in stores now. The show continues on ITV2 on Wednesday at 9pm.
Are you fans of 3T? Let us know, as the best comment from across the website each week wins £50!
Check out our Big Reunion 2014 now and then gallery below:
Copyright: Rex Features