Katy Perry has revealed it was her sister's baby that she helped deliver at home in February.
'Dark Horse' singer
Katy made headlines when she tweeted on 26 February that she could add 'delivering babies'
to her CV following a miraculous night.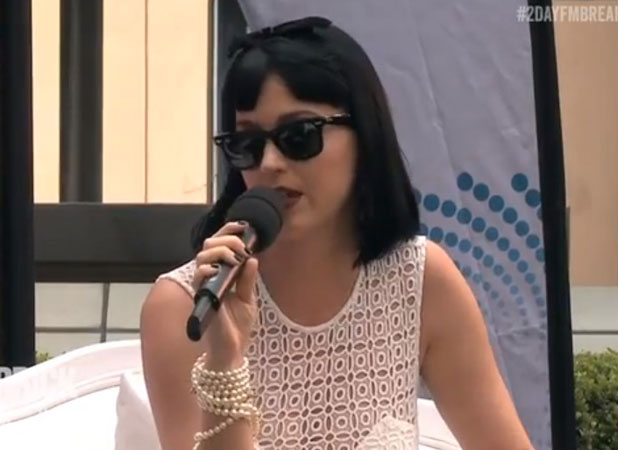 As she didn't add any further details at the time we were left scratching our heads about what had happened at Chez Perry.
Now, however, she's explained it all, telling Australian radio station 2DayFm that it was her older sister Angela's child.
"My sister gave birth in her living room and I got to be kind of like an assistant doula, which is someone in a home birth, who is kind of just there for support," she said.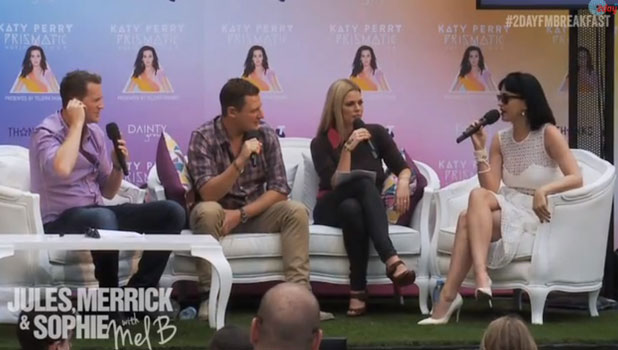 Katy, 29, added that she'd filmed the whole event, joking she was like Martin Scorsese with her camera. "I was getting in there," she said. "I probably shouldn't give too many details, but my sister actually is a true rock star. She gave birth in her living room without a single Advil."
Of the footage, she joked: "My sister doesn't want to see that for a like a year though."
Katy was in Australia to announce plans to take her 'Prismatic Tour' Down Under, and said that the gruelling tour schedule would be her baby for the next year and a half.
If you fancy seeing Katy on tour, she'll be in the UK throughout May on her tour, which supports current album
Prism
. It's already spawned three hit singles: 'Roar', 'Unconditionally' and recent smash 'Dark Horse'.
Watch Katy talk about delivering a baby below: