Kim Kardashian is rarely seen without a pair of sky-high heels on her feet, but yesterday she did the unthinkable (for her) and donned a pair of trainers!
Kim, 32, was spotted running errands in Los Angeles and for once chose comfort over style by slipping her feet into black lace-up flats.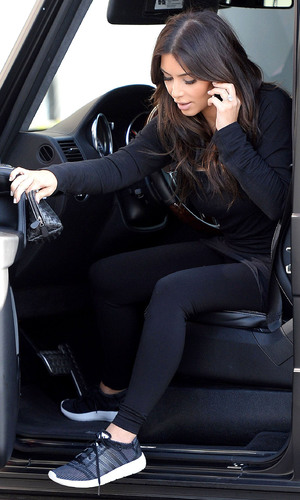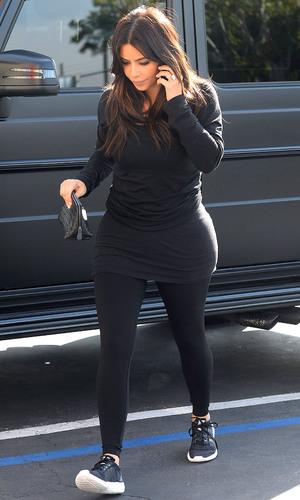 However, given her laid back black outfit of leggings and a stretch tunic, we're guessing Kim had just come straight from the gym. Now that explains it!
Her casual look was a far cry from the
giant red ball gown Kim wore to Elton John's AIDS Foundation Oscars
Viewing party on Sunday night.
The star was accompanied to the event by her sisters Kourtney and Khloe and, in true Kardashian style, they glammed up to the max.
Even earlier yesterday Kim was rocking another high-glamour outfit while in the comfort of her own home.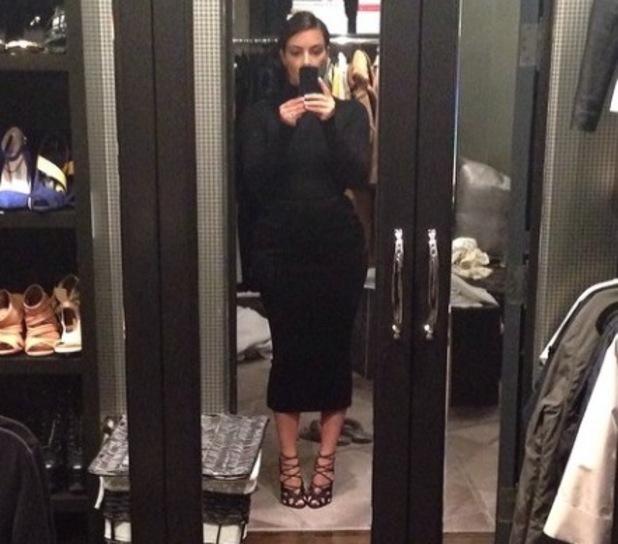 Sharing an Instagram snap with her followers, which showed the US star in lace up heels, she said: "#Todays look- #AlaiaBodysuit #AlaiaSkirt #TomFordHeels."
Clearly though it all got a bit much, as she'd given into her kicks within hours.
You may feel we are over-egging this, but
we haven't spotted Kim in trainers for an entire year!