Proud mum Mariah Carey posted an adorable photo in the swimming pool with her twin children.
The singing superstar put the pic on her Twitter page, with the caption: "DemBabies living for that water! #YoureMineEternal."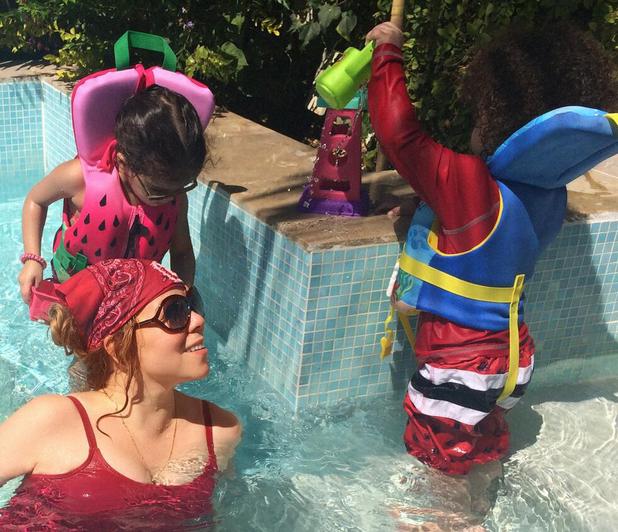 In the photo, Mariah, 43, can be seen in a red vest top, with a red headscarf looking affectionately at her two-year-old son and daughter Moroccan and Monroe, who are playing in the background.
Mariah and her husband Nick Cannon, 33, nicknamed their twins "Dem Babies" when the diva was pregnant - and it's a name that's stuck, with the pair even having their own website and Twitter page!
Meanwhile, Mariah has also been busy working on her new album, with her single
You're Mine Eternal
, out now.
Yesterday (2 March), she posted a pic of herself in the recording studio.... in her pajamas!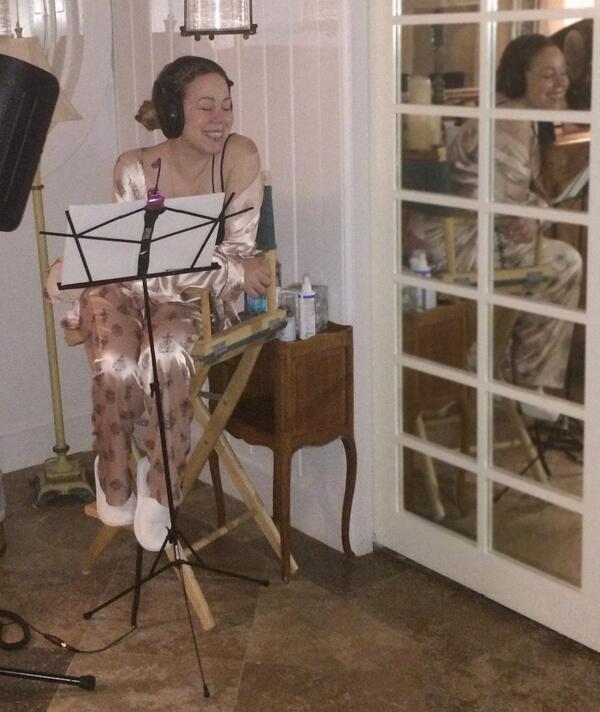 But she's also been busy with her kids - and found time to share a photo with Monroe, nicknamed RoeRoe, adding the caption: "RoeRoe and Mommy braid extravaganza!"