Sarah Harding's Girls Aloud bandmates are coupling up and having babies – but the star admits she has no plans to wed long-term love Mark Foster.
The pair, who met when they were 17, have been together for 18 months and share Sarah's Buckinghamshire home.
They're happy and settled – but Sarah, 32, says memories of planning her dream wedding to former fiancé Tom Crane have put her off marriage.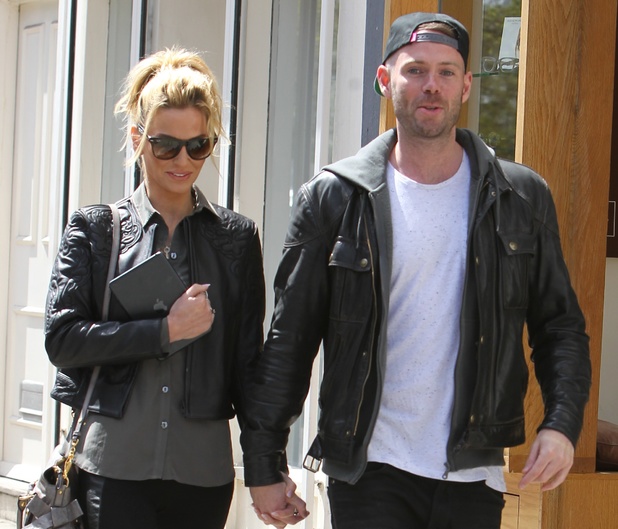 She said: "I've got no plans for marriage any time soon. It's stressful planning weddings in my experience! I've been there and done that.
"I was six months into planning my wedding to Tom when we split.
"It makes me think I'd rather do something simple. I'm such a control freak; I'd turn into Bridezilla. I almost did with my last one, with the venue, food, invitations – the longer you take planning it, the more stressful it gets. If I was to do it again, it'd be much more spur of the moment.
"I'm happy as we are. I've got a family unit at home with Mark and our animals."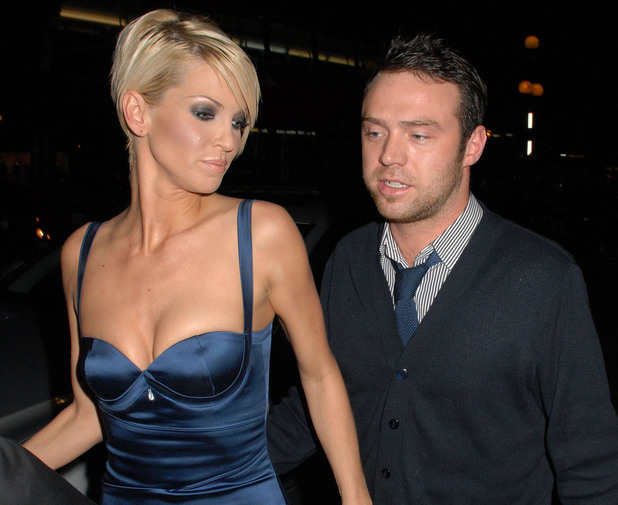 Despite her aversion to marriage, Sarah admits she's happier than ever with Mark.
She said: "He's great, he's got a good head on his shoulders and he keeps me in line. He's the boss and I'm the naughty child.
"We were together when we were 17 and have been together this time for about a year and a half. We still act like kids though; we're still like those two 17-year-olds. He looks really sexy in a backwards cab and I really fancy him."
She added: "We met when we were delivering pizzas – he used to show me the routes and I realised I fancied him even then.
"He went off to uni and I started gigging and that was that.
"We got back in touch when I saw he was on Whatsapp. I said, 'all right Foz'. I never call him Mark."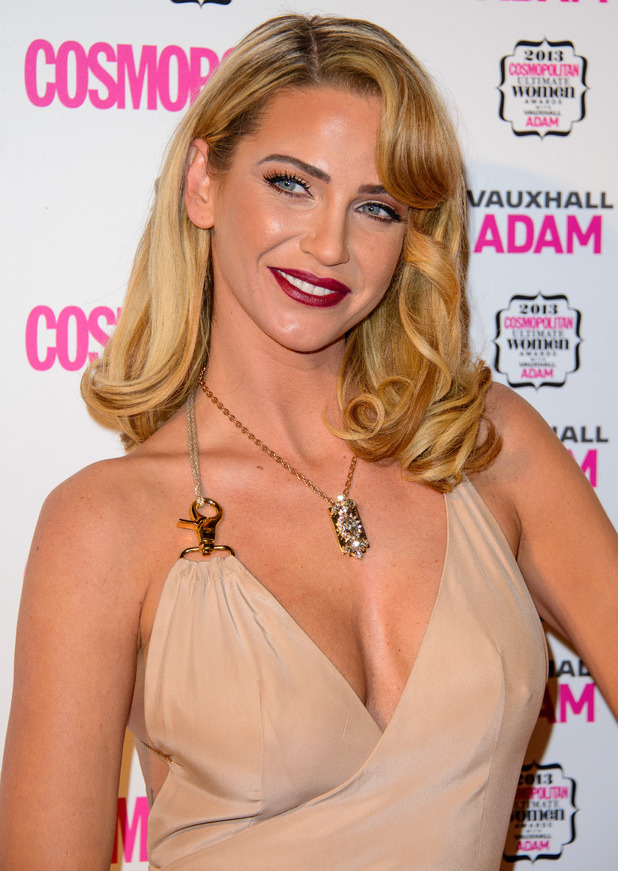 Away from her home life, Sarah is busy focusing on her career at the moment – she's recorded a solo album and will be debuting her new songs this week.
She said: "I'm so excited to be getting out there and performing my new music. Performing live is my favourite thing."
Sarah has been involved in writing the album – and says it's been liberating to have such an input after years of being in Girls Aloud: "I like being creatively involved because I didn't get much of a chance to do that in Girls Aloud," she explained.
"It's been quite cathartic, it means I get to say what I want to say – some of it is quite personal.
"I love writing stuff. When I was at school, I'd be writing poems and songs instead of doing my homework."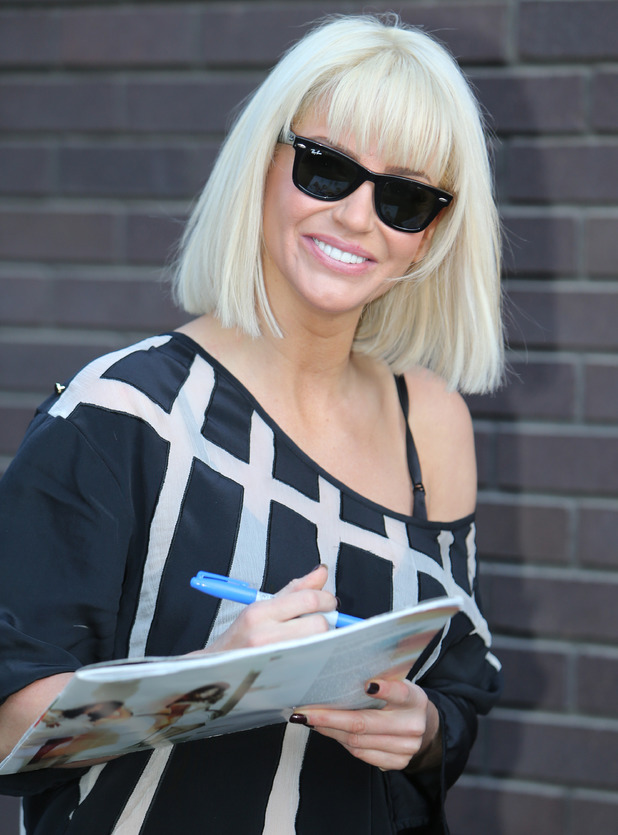 Mark produced some of the tracks on the album and Sarah admits it wasn't always easy working and living together.
She said: "It was hard, we had to remember our roles and not cross over, which we tend to do. Mark can be critical – he's definitely not a yes person – but he's an amazing producer.
"I'd often go off and have a sulk – I'm quite known for that. Then we'd go and have a cup of tea and come back."
Sarah's putting on her first big solo gig at London's O2 Academy in Islington this week.
She revealed: "I'm nervous for the showcase in Islington. It'll be six new songs and I'll throw in a cover and a couple of Girls Aloud tracks.
"I'm my own worst critic, I'm sure whatever anyone else says won't be as bad as how hard I am on myself. In the studio, I drive myself insane – it will be so good to get out there and perform live. I can't wait to jam and rock out with a real band, Gwen Stefani style."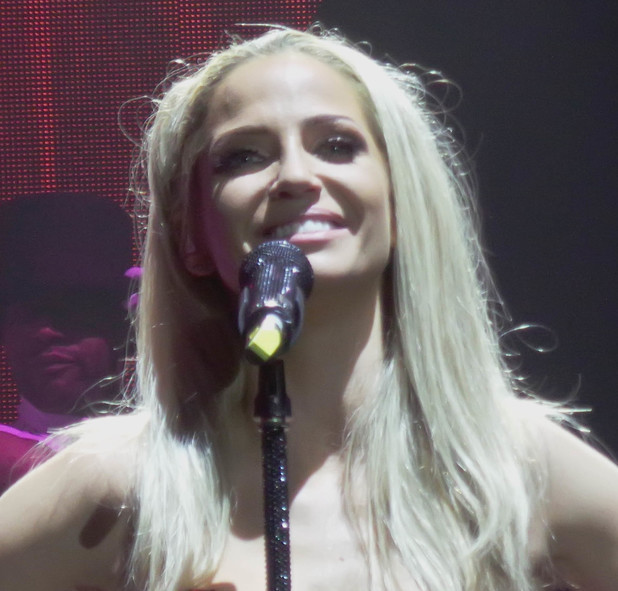 She added: "I'd love to do a tour with this album. Live performing is my thing. I used to sing with my dad's band, I love it. I'd love to tour Europe. We didn't do much of that with the girls, because it was too difficult to organise us all."
Sarah has a lot riding on this album – and admits she's nervous to hear the public's reaction.
"I hope it does well, I hope people like what I've got to offer," Sarah confessed. "This album is talking about me – some of it's dark and edgy and some of it is light and fun. It's still pop, but a bit more grown up."
Aside from music, Sarah is the brand ambassador for FaceB4, an antibacterial face wash and serum she credits with "transforming" her problem skin.
"It really works', she admitted. "I used to have breakouts, but this has massively improved my skin. I love it."
And she admits she'd love to do more acting, after appearing in
Run For Your Wife
and
St Trinian's
: "I'd love to do some American films," Sarah revealed.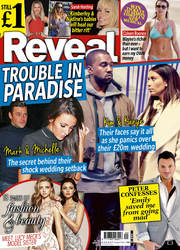 "I've got my general American accent down! I'd like to do a kick ass action film like Uma Thurman in
Kill Bill
or Angelina Jolie in
Tomb Raider
– I'm a bit of a tomboy."
And hard-working Sarah even fancies being a judge on a TV talent show in the UK. She said: "I did
The Voice
in Ireland and I really enjoyed it. I'd love to help create and mold someone on a show in the UK.
"I know what they're going through and I can spot potential. I can tell what's going to be big and what isn't. I can predict when things are going to take off. I'm not a yes person either – I say what I think."
For an exclusive 30% discount on the UK's No.1 Most Effective Anti-Bacterial Face Wash go to www.faceb4.com
To read what Sarah had to say about the Girls Aloud babies healing the band's bitter rift, pick up a copy of the magazine - on sale now.