Kendall Jenner was spotted leaving Paris Fashion Week last night after walking the catwalk in the Givenchy show.
Kendall, 18, took to the stage along with a group of fellow professional models to show off the designer's Autumn/ Winter '14 collection.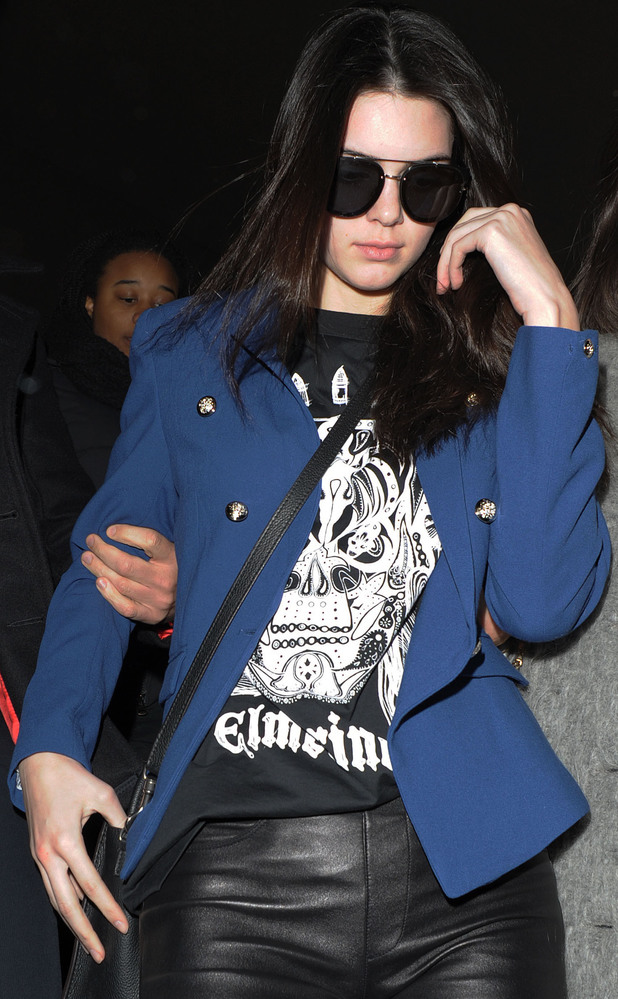 The US starlet was later pictured as she left the show, surrounded by photographers and fans hoping to catch a glimpse of her.
Kendall, who was wearing tight leather trousers and a blue jacket, kept her head down and covered up in sunglasses - despite it being night time in the French capital.
The teenager's sister
Kim, who is usually present at Paris Fashion Week
, was
in Los Angeles for the Oscars yesterday
so missed out on seeing her walk.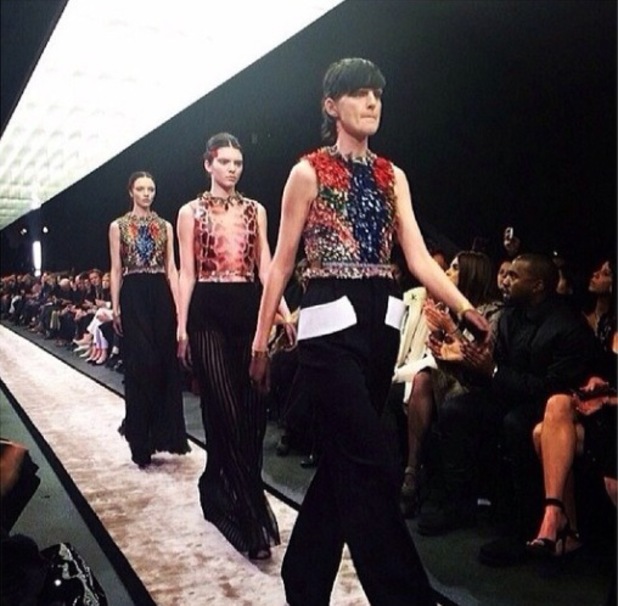 Kim did, however, share a picture of Kendall on the catwalk with fans on Twitter, telling her followers how proud she was - and it also showed her fiancé Kanye West in the audience!
Before Kendall took to the stage, mum-of-one Kim tweeted: "OMG @kendalljenner for Givenchy!!!! #ParisFashionWeek! Texting her backstage wishing her good luck…"
She then added: "Best part was my baby watching & cheering on my baby sister!!! So sad I missed it! #Family #Givenchy."