Hollywood actress Hayden Panettiere has opened up about her fiancé Wladimir Klitschko, explaining that she is "in awe of what he does and who he is".
Gracing the cover of April's issue of Cosmopolitan,
Heroes
star Hayden spoke about her first attraction to Wladimir and their current wedding plans.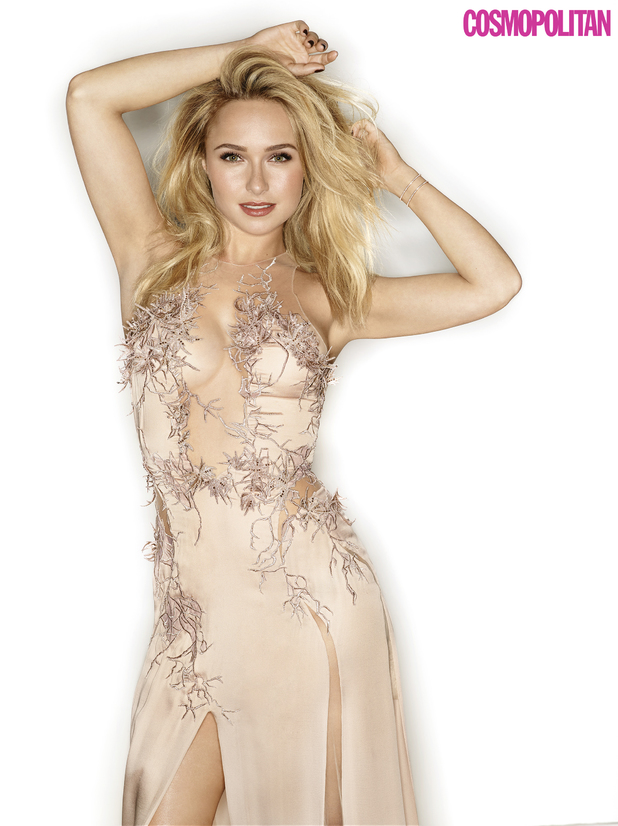 Hayden and her Ukrainian heavyweight boxer beau began dating in 2009 after meeting through friends. They briefly split two years later, citing long distance as a factor, but resumed their relationship early last year.
After speculation that the pair were engaged,
Hayden confirmed her engagement to Wladimir in October last year
, but she explains that it wasn't love at first sight.
"We were friends for a year first," she explained. "On paper, a relationship between the two of us looked crazy. From where we live to where we come from, the differences in our lives are fairly big."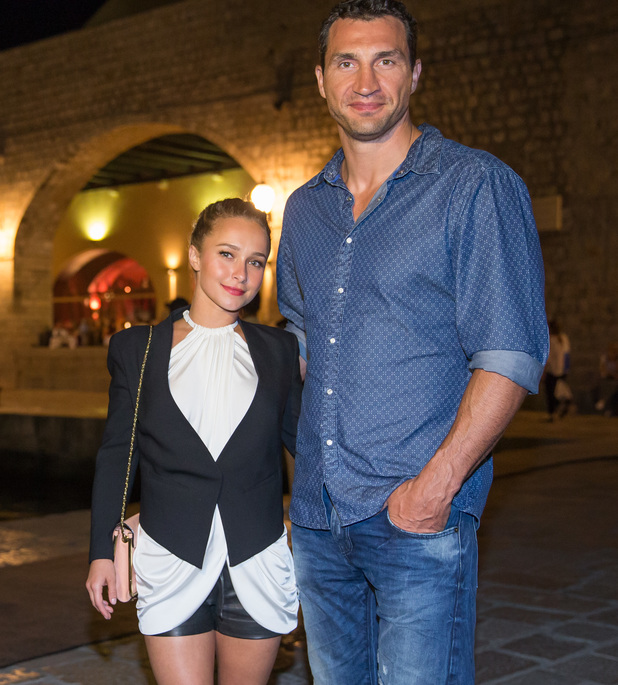 She added: "On the surface, everything about us is unalike. But at our core, our morals and goals in life are very similar, so our differences become a lot less terrifying.
"I'm in awe of what he does and who he is – that's a very strong feeling. He doesn't let me get away with things; he has the patience of a saint, but he is definitely no shrinking violet."
Hayden, who currently stars as Juliette Barnes in TV series
Nashville
, also said the pair aren't in a rush to get married.
"We are very laid-back about the wedding plans; we don't want to rush anything," she said. "We want the day to be fun, happy and stress-free. Growing up, the thought of not getting married never crossed my mind. It was always: I'm going to get married and then I'm going to have a family."
Child star Hayden started in the business from a young age and acted in her first commercial when she was just 11 months old. At the age of four, she was cast in soap opera,
One Life to Live
.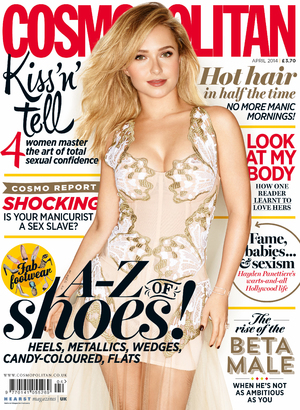 From there, Hayden landed roles in TV shows including
Ally McBeal
and
Malcolm in the Middle
, and movies such as
Bring It On: All or Nothing
and
Scream 4
, but it's her role as high school cheerleader Claire Bennet on hit TV show
Heroes
for which she is most remembered.
Speaking about her career to date, Hayden said: "I didn't work for a year after
Heroes
, and that made me nervous. When you've been working since you were a kid, you have this feeling of invincibility. The thought of not being successful didn't occur to me.
"Then it hit me like a ton of bricks. I thought, 'I've been an actor my entire life; what if this isn't going to work out for me in the long run? What if nobody else will ever give me a chance to prove that I can be more than the all-American cheerleader?'"
The full interview appears in the April issue of Cosmopolitan, on sale 4th March. Also available in digital edition on Apple Newsstand.
For further exclusive content, please go to
www.cosmopolitan.co.uk/hayden