Victoria Beckham is famed for her serious pouts, but she managed to raise a smile while in Paris earlier today.
Mum-of-four Victoria is currently in the French capital for Paris Fashion Week and was pictured as she left Printemps luxury department store.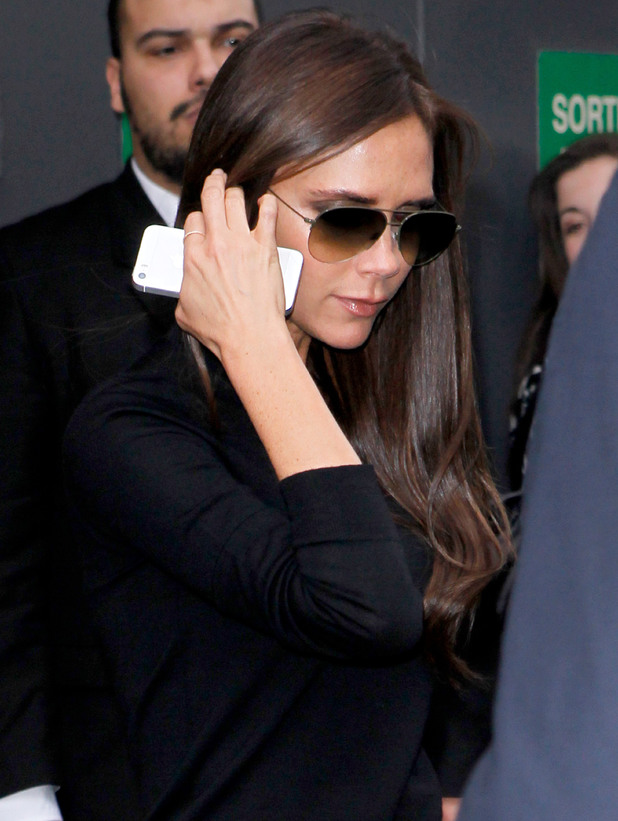 The fashion designer, 39, oozed sophistication as she walked down the street in a mid-length pleated black skirt with red waistband, a simple black top and sandals with grey tights.
Sweeping her loose hair behind her ear while also clutching an iPhone, Victoria smiled slightly as she headed towards her car.
Although a rare sight in public, this isn't the first time Victoria has been snapped smiling since her Spice Girls days.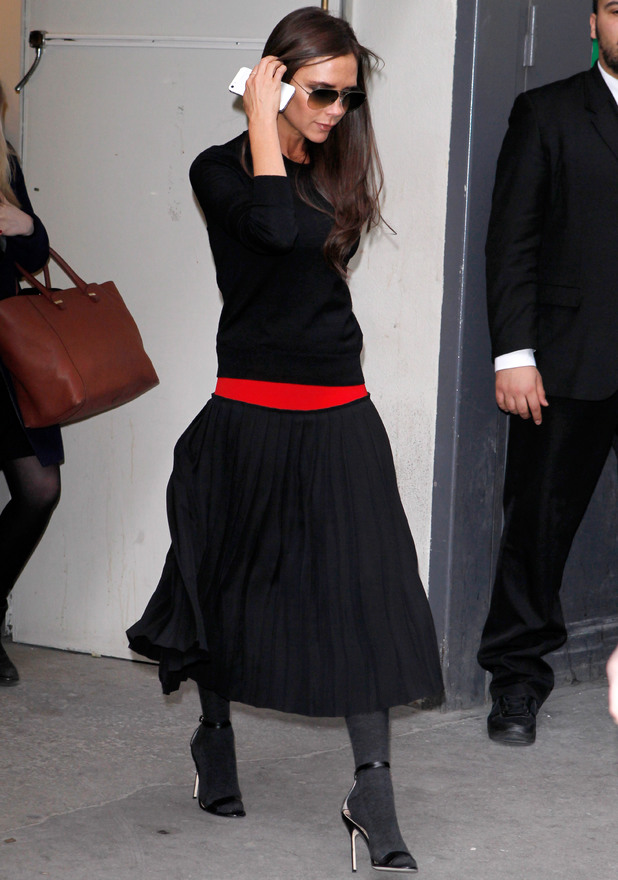 Last June,
Victoria's husband David posted a picture of her grinning from ear-to-ear on Facebook
, saying: "See, I told you she smiles!"
As if to reiterate the point,
Victoria was caught in a smiling selfie on Twitter
less than two months later while hiking with a friend in Los Angeles.
We think Victoria looks great when she cracks a grin. She should do it more often!