The Only Way Is Essex's Tom Pearce and Fran Parman have been pictured getting cosy while on a ski date.
Tom and Fran were spotted on the slopes at Brentwood's Ski and Snowboard Centre and the chemistry between them was sizzling!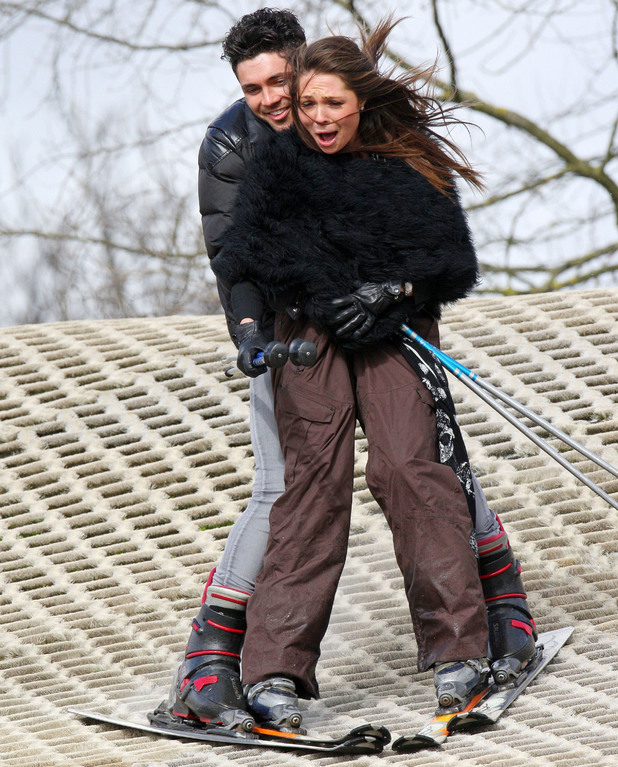 With his arms wrapped tightly around Fran, Tom guided her down the slopes while they laughed and flirted with each other.
At one point, Fran took a tumble, but Tom and their ski instructor was on hand to help her back onto her feet.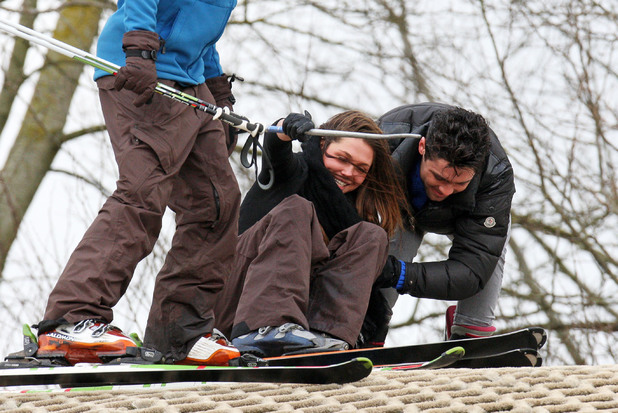 Last night,
TOWIE fans watched as Tom asked Fran out for a drink
while at Gemma Collins' 'Freedom' party.
During the episode, which was the second in this current series, it emerged the pair had previously spent the night together while on holiday in Ibiza with their pals.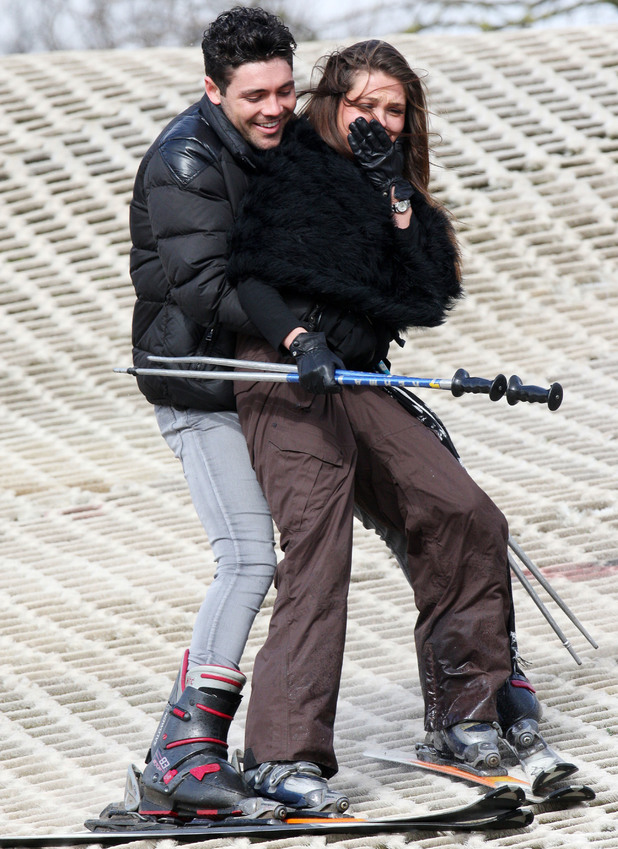 Tom told Fran: "We get on so well, we spend a lot of time together and we had fun in Ibiza together, didn't we?" Fran replied: "We did, it was good fun."
The brunette newbie started giggling and Tom told her: "You're going all giddy."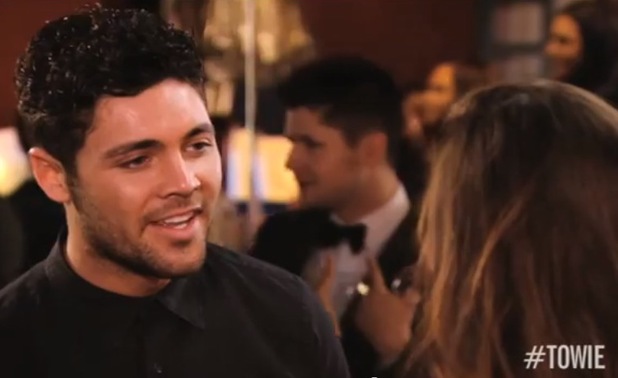 Fran made her debut in
TOWIE
on Sunday night (23 February), appearing in the show as Diags' new flatmate.
It has since emerged that Diags - real name James Bennewith - has got the hots for Fran, meaning her blossoming romance with Tom hasn't gone down too well.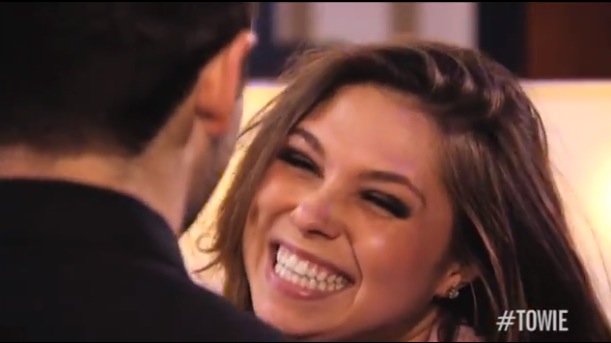 Last night, as Diags watched Tom and Fran flirting at Gemma's party, Arg told him: "I've got to say, I do feel sorry for you mate, as it's never just simple, is it?"
Oh dear, poor Diags isn't going to be happy when he gets wind of their romantic ski date...
Watch Tom asking Fran out here:
" />